World
Bakhmut: Russia's Wagner boss says more than 20,000 of his troops died in Bakhmut battle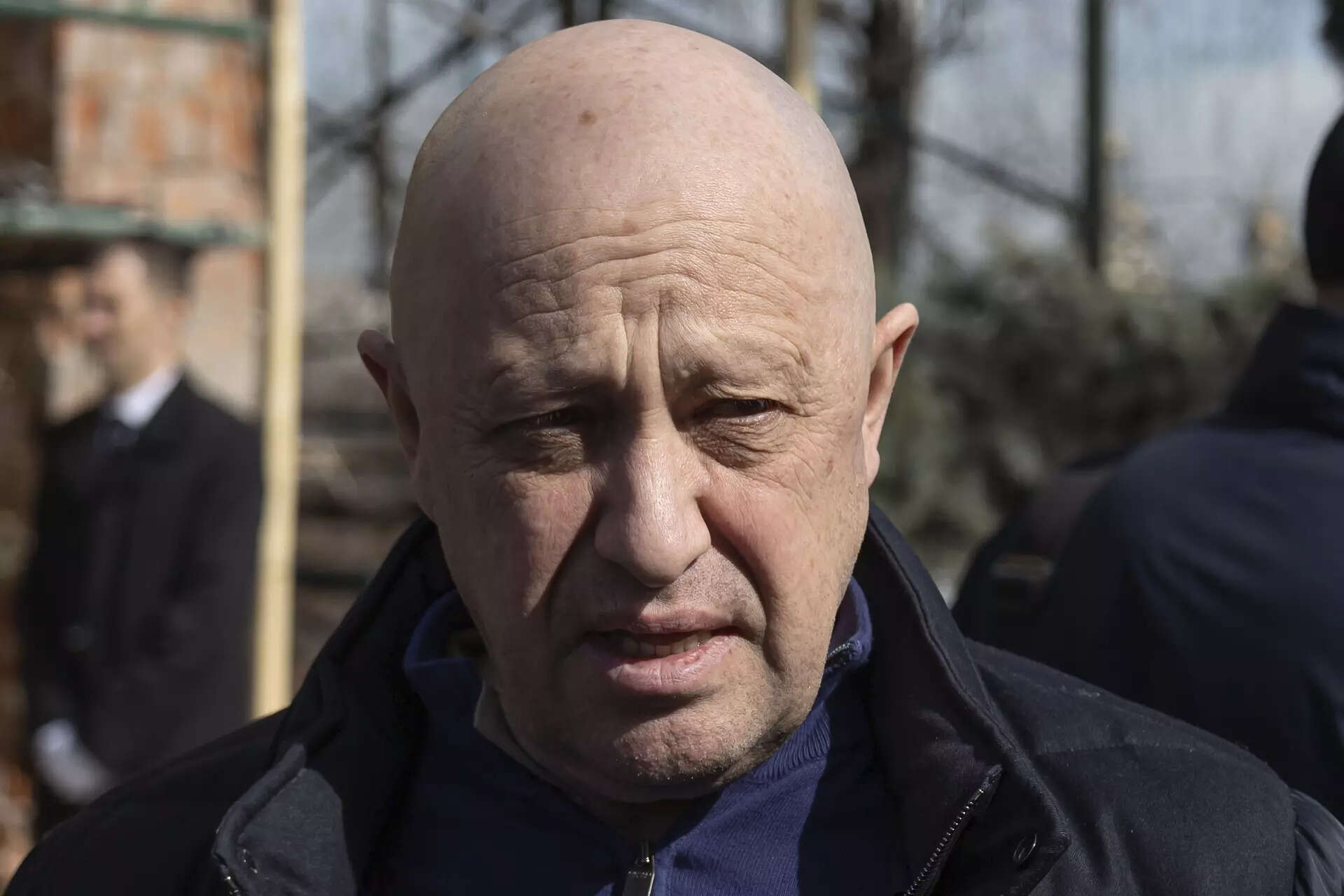 KYIV: The head of Russia's private army Wagner says his force has lost more than 20,000 fighters in the protracted battle for Bakhmutwith about 20% of the 50,000 Russian POWs he recruited to fight in the 15-month war died in the eastern Ukrainian city.
This number is in stark contrast to widely disputed claims from Moscow that it lost just over 6,000 troops in the war and is higher than the official Soviet estimate of losses in the war in Afghanistan of 15,000. in the period 1979-89. Ukraine has not said how many of its soldiers have been killed since Russia's all-out invasion in February 2022.
Analysts believe that the nine-month war in Bakhmut alone has claimed the lives of tens of thousands of soldiers, among them prisoners believed to have received little training before being brought to the face. battle.
Russia's goal of aggression to "de-militarize" Ukraine has backfired as Kyiv's army has become stronger with the supply of weapons and training by Western allies, said Wagner chief. Yevgeny Prigozhin said in an interview published late Tuesday with Konstantin Dolgov, a pro-Kremlin political strategist.
Prigozhin also said Kremlin forces killed civilians during the war, which Moscow has repeatedly and vehemently denied.
Prigozhin, a wealthy businessman with a longstanding relationship with Russian President Vladimir Putin, is known for his brash personality — often laced with profanity — and has made unverifiable claims in the past. , some of which he later withdrew.
Earlier this month, his spokesman released a video of him shouting, swearing and pointing at about 30 uniformed bodies lying on the ground, saying they were dead Wagner warriors. in one day. He claimed the Russian Defense Ministry had starved his army of ammunition and threatened to give up the fight for Bakhmut.
He also said in Tuesday's interview that it is possible that Kiev's expected counter-offensive in the coming weeks, with continued Western support, could push Russian forces out of the south and eastern Ukraine as well as the annexation of Crimea.
"A pessimistic scenario: the Ukrainians are supplied with missiles, they prepare the army, of course they will continue to attack, try to counterattack," he said. mainland), cutting off (our) supply lines. Therefore, we need to prepare for a tough fight."
Ukraine's General Staff said on Wednesday that "heavy fighting" was continuing inside Bakhmut, days after Russia announced that it had fully captured the devastated city.
Bakhmut is located in Donetsk province, one of four provinces illegally annexed by Russia last fall and only partially controlled.
The head of Ukraine's ground forces, Oleksandr Syrskyi, said that Kyiv's forces "are continuing to operate defensively" in Bakhmut, and have achieved unspecified "successes" on the outskirts of the city. He did not give more details.
Ukrainian officials insist the battle for Bakhmut is not over yet.
A Ukrainian commander in Bakhmut told the Associated Press on Tuesday that the Ukrainians plan to push the Russians out of all occupied territories.
Yevhen Mezhevikin said: "But now we don't need to fight in Bakhmut, we need to encircle it and stop it from the flanks. "Then we should 'scan' it. This is more appropriate, and that's what we're doing now."
Elsewhere, Russian forces shot down "a large number" of drones in Russia's southern Belgorod region, a local official said on Wednesday, a day after Moscow announced the announcement. that their forces had disrupted a cross-border raid in the region from Ukraine.
Belgorod Governor Vyacheslav Gladkov said in a Telegram post, and another was shot down on Wednesday just outside the local capital, also known as Belgorod. He said no one was injured, but administrative buildings, residential buildings and unidentified cars were damaged.
Ukrainian officials were not immediately available for comment.
Gladkov, the regional governor, said on Wednesday he had "questions for the (Russian) Ministry of Defense" after the attack that is said to have sowed alarm among locals and confused the Kremlin. .
During a question-and-answer session on social media, Gladkov agreed with one participant who said that the actions of the Russian military in Belgorod "raised a number of questions".
In Moscow, the Russian defense minister, Serge Shoiguvowed to respond "immediately and with extreme severity" to such attacks in the future.
The day before, Russia said it had hit back at one of the most serious cross-border attacks of the war, with the Defense Ministry saying more than 70 attackers were killed in the prolonged battle in the Belgorod region. about 24 hours. It does not mention any Russian casualties.
Russian Defense Ministry spokesman Igor Konashenkov said local troops, air strikes and artillery had repelled the attackers.
Officials said 12 local civilians were injured in the attack and an elderly woman died during the evacuation.
Details of the incident, which took place in the countryside, about 80 kilometers north of the city of Kharkiv in eastern Ukraine and far from the front lines of the nearly 15-month war, are still unclear.
Moscow blamed the incursion that began Monday on sabotage by Ukrainian troops. Kyiv describes it as an uprising against the Kremlin by Russian parties. The two versions cannot be reconciled, to say for sure who was behind the attack or to determine its target.
The area is a Russian military hub containing fuel and ammunition depots. Moscow officials declined to say how many attackers were involved in the attack or to comment on why the effort to kill the attackers took so long.
The Belgorod region, like neighboring Bryansk and other border regions, has seen sporadic spillovers from the war that Russia started with its invasion of Ukraine in February 2022.
At least three civilians were killed and 18 others injured in Ukraine on Tuesday and overnight, Ukraine's presidential office reported Wednesday, including in the southern Kherson region where two elderly people died in clashes. air raid.