World
Biden: Joe Biden's verbal slip: Putin is 'clearly losing the war in Iraq'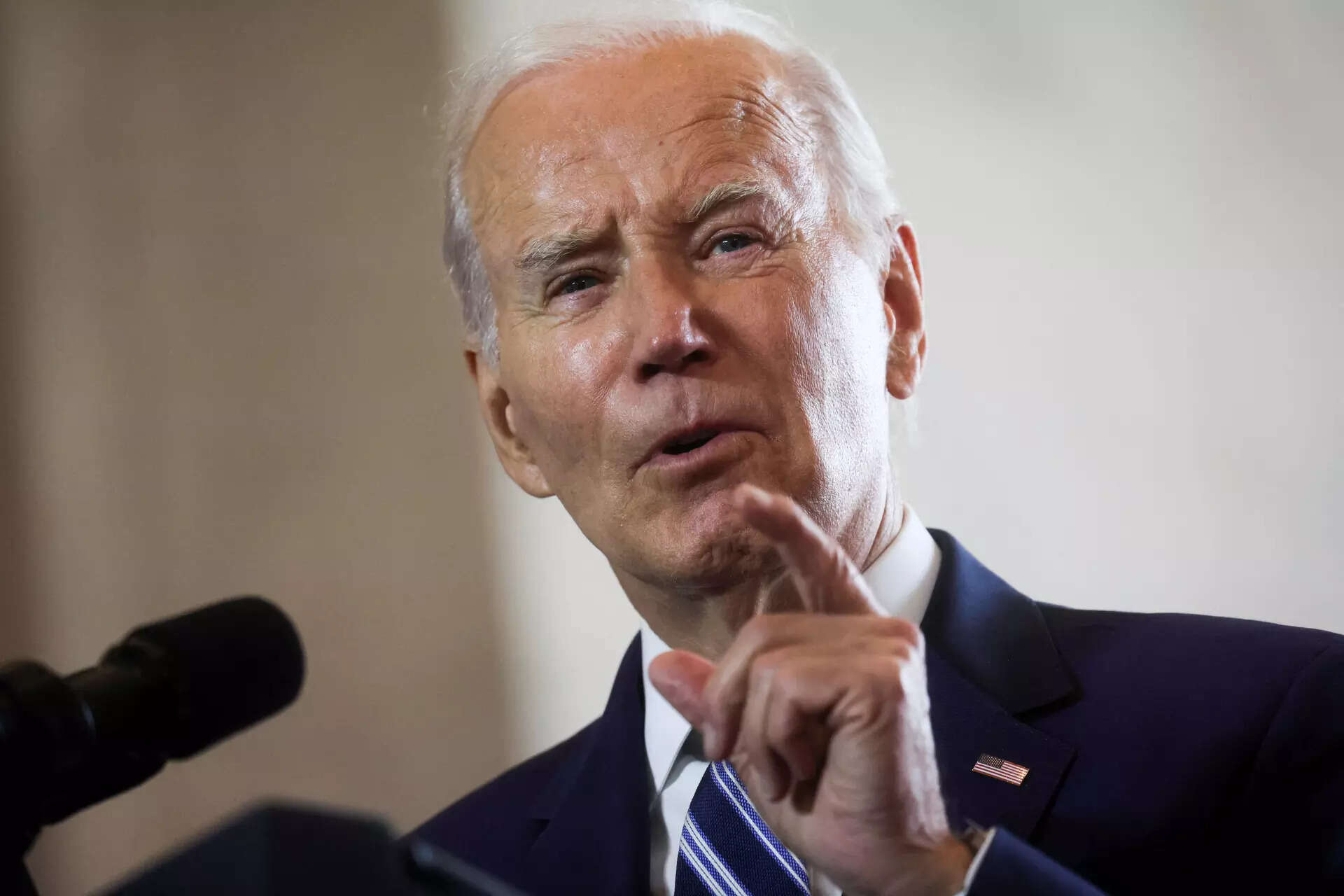 WASHINGTON: President
Joe Biden
slipped up twice in the last 24 hours by confusing the US war in Iraq with Russia's invasion of Ukraine.
Speaking to reporters Wednesday on the South Lawn of the White House,
Biden
said that the President of Russia
Putin
was weakened by a shocking mutiny by a group of mercenaries that played a key role in his war with Ukraine.
"Clearly he is losing the war in Iraq," Biden said of Putin, clearly referring to Ukraine. "He is losing the war at home, and he has become an outcast around the world."
Biden made the same mistake when speaking to donors Tuesday night at a campaign fundraiser in Chevy Chase, Maryland, about his efforts to encourage U.S. allies to support the campaign. Kyiv's household.
"If someone told you – and my staff are not so sure – that we could rally the whole of Europe together in the onslaught on Iraq and make NATO completely united, I think. they will tell you that. not likely," the president said, again referring to Ukraine.
He also talked about his "new best friend" being "the prime minister of a small country now the largest in the world, China," before correcting that he meant India.
Back in November, Biden also confused Iraq and Ukraine during a speech in Florida while defending his policies against accusations that they fueled inflation.
"Detective inflation is a global problem given the war in Iraq and the impact on oil, as well as what Russia is doing," the president said.
He quickly caught the error. "I mean, sorry, the war in Ukraine," he said.
Biden explained at the time that he thought of Iraq because "that's where my son died," misrepresenting the location of his son Beau's death. Beau Biden served as a military lawyer in Iraq. He returned to the US in 2009 and died of brain cancer in 2015. The president said he believes his son's cancer was the result of possible exposure to burn pits while in Iraq. .
Biden also realized his mistake and corrected himself, saying "because he's dead."
Biden, 80, is the oldest president in US history and is facing voter doubt over whether he should serve another four years in the White House. About two-thirds of Americans, including 48 percent of self-identified Democrats, said Biden was too old for another term, according to a March Yahoo/YouGov poll. Biden has a history of slurs throughout his decades-long career in Washington.