Fashion
Cotton textile, apparel companies see 8-10% rise in exports, ET Retail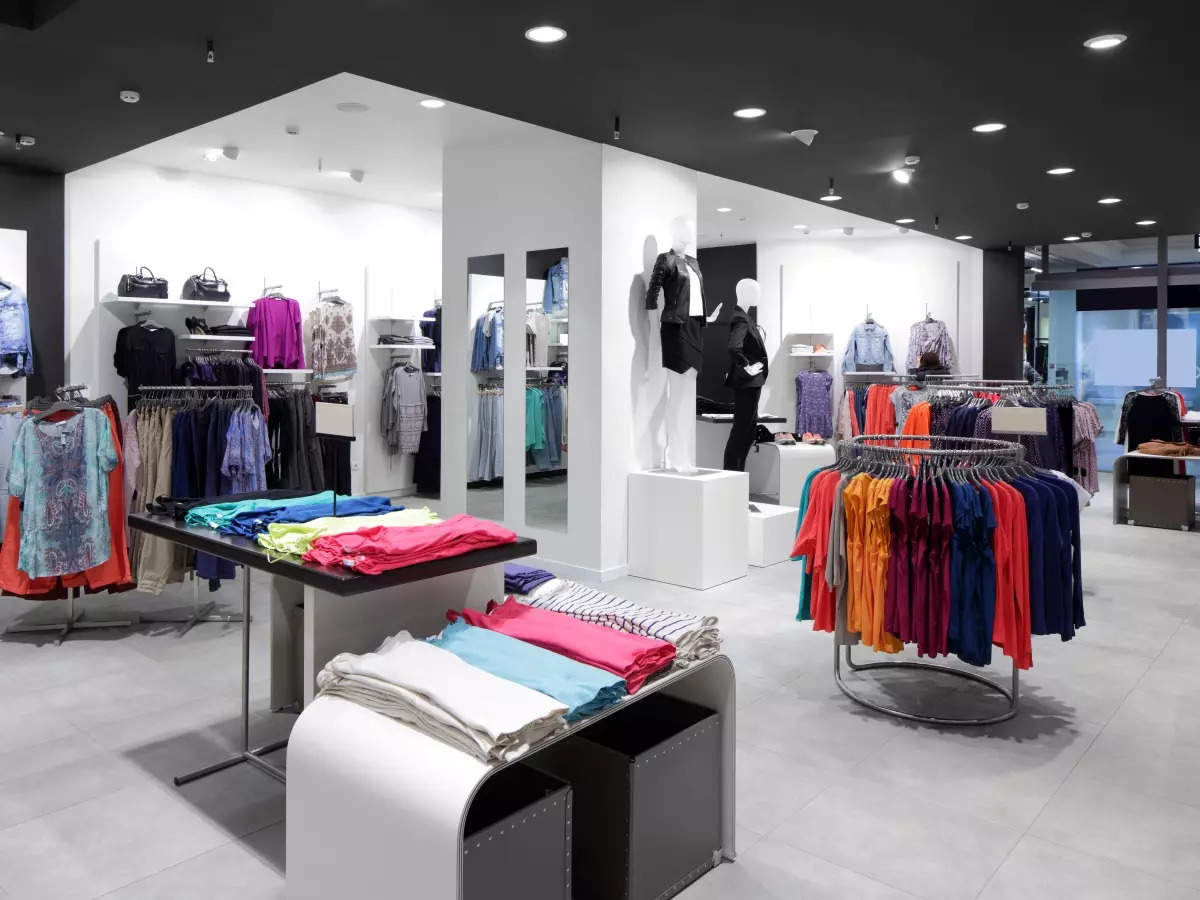 Cotton textile and garment exporters expect an 8-10% rise in outbound shipments in the next few months with the holiday season in the developed markets expected to bring relief even as apparel export slump continues with order deferments and requests for price cuts.
Inflation and economic slowdown in advanced economies, coupled with piled up inventory since the pandemic, have caused India's apparel export clients to defer orders or request lower prices, said an industry representative.
Exporters are looking forward to the Christmas season in the next quarter to alleviate the ongoing slump. "Cotton textile exports rose 6% in July and the July-September quarter is expected to maintain that momentum," said a representative from the cotton textile industry.
As per the representative, green shoots are emerging especially in the yarn sector though inflation continues to bite readymade garment exports.
"We will end the year on a positive note and see an 8-10% rise in the near future. In the next few months, both read-made garments and home textiles will see growth," the representative said.
The problem is that "India's export of apparel has largely been US- and EU-centric", said Mithileshwar Thakur, secretary general of Apparel Export Promotion Council.
The US, the EU and the UK account for approximately 50% of India's textiles and apparel exports.
"Orders have not dried up, but generally the request is to defer it by a few months," Thakur said, adding that clients have been asking for price cuts too.
The first three months of this fiscal saw apparel exports decline by around 23%, 13% and 17% in April, May and June respectively, according to official estimates. The quarter as a whole saw a 17.7% year-over-year dip to $3.69 billion in 2023 from shipments worth $4.49 billion in 2022.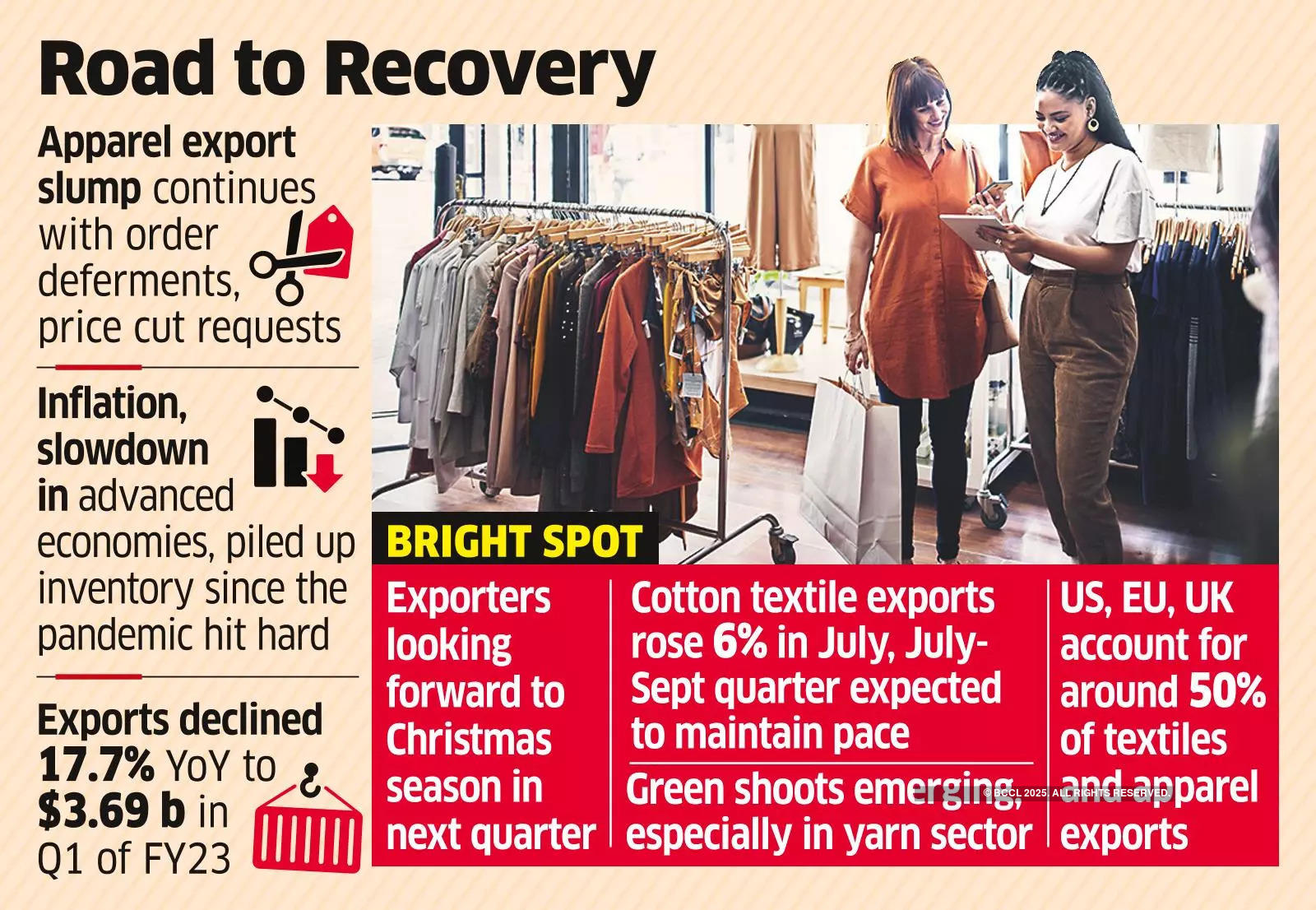 Exports of apparels and garments to practically all destinations have declined, Thakur said; in June 2023, the US-bound shipments declined 23.8% compared to that in June 2022, while the UK and Germany saw declines of 14.2% and 23.7% respectively, he said.
Yet, these remain India's top apparel export markets, with US-bound exports for June 2023 to the tune of $412 million, Thakur noted.
Thakur emphasised the need not only to diversify India's export markets, but also rejig the composition of the export basket. Global demand for man-made fibre (MMF) apparel is on the rise, but their share in India's offering, which is skewed towards cotton, is little.