Entertainment
Exclusive: I came to become an actor and I became a star, Tamannaah Bhatia on stardom and more
Tamannaah is a Mumbai girl who might have conquered the South industry but remained a Mumbaiker at heart. She's that rare phenomenon who is looked upon as an actor in the biggest of commercial films. She had concentrated a chunk of her professional life down South but currently, thanks largely to OTT, is making a comeback of sorts to Hindi content. She loves to push the envelope and OTT is helping her do that big time. She's kind of rediscovering herself and attracting tons of new admirers in the process. She's not someone who likes to rest on her laurels and says she feels like she's undergoing another beginning. Excerpts from a heart talk with the beautiful and talented diva.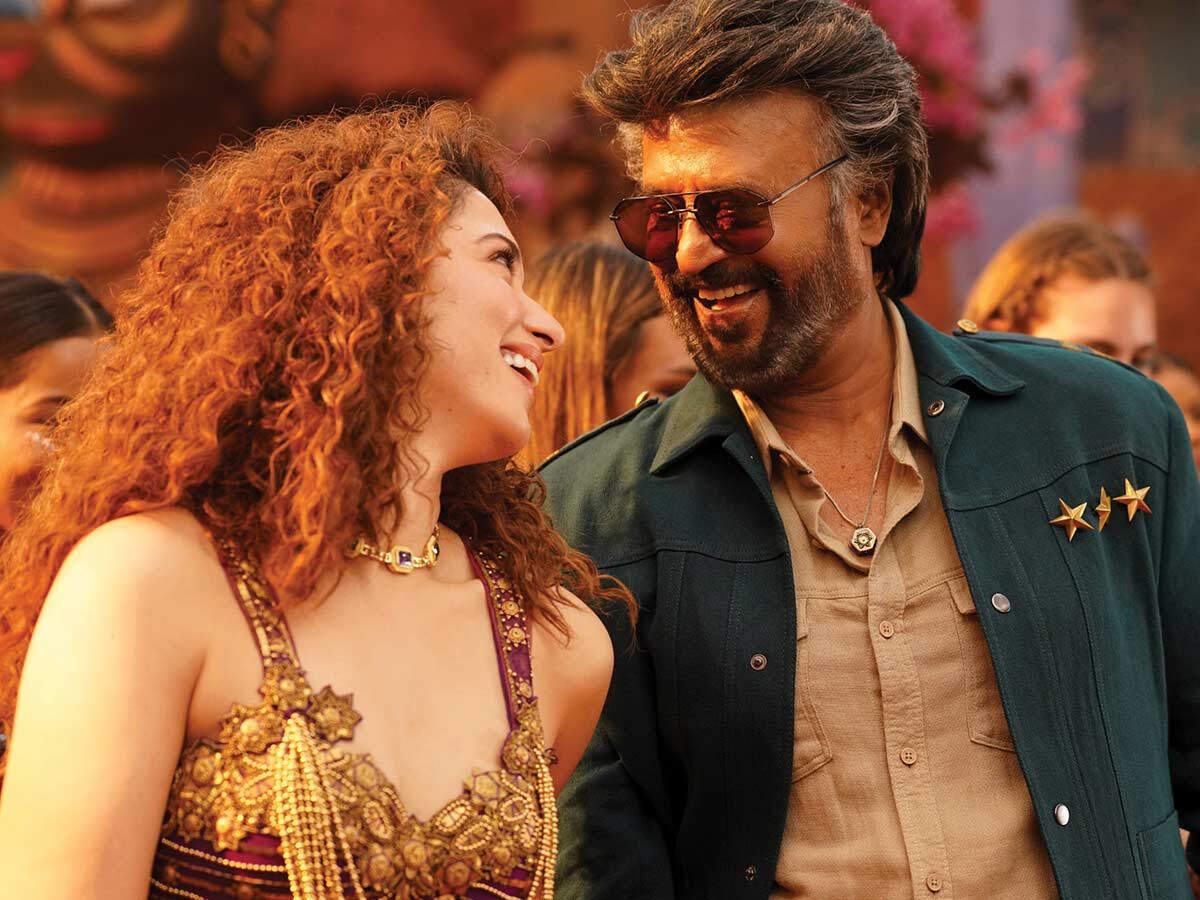 What would you tell your younger self today?

(Laughs) Take more holidays and don't workout so aggressively. All my trainers would ask me when I slept because I would land up for training at one am, four am, or six am. Then I realised that sleep was more important than pushing myself physically. I would also tell her to take some time out for herself and spend more time with friends. Actually, I am still driven when it comes to work. But I don't mind because work is a lot of fun for me.
What were the fears and anxieties that you had when working, and how did you deal with them?

Even when I had these back-to-back blockbusters, I never associated that with my success. For me, it was facing the camera and playing these characters. People still talk about Kalloori, a Tamil film that I did very early in my career and Happy Days and Oosaravelli, a Telugu blockbuster in which I played an interesting character. That people still remember them is extremely validating. I came to become an actor and I became a star. I didn't know what to do with all that love and adulation that was coming my way. Somehow I took it as a responsibility that my audience should always feel entertained when I come on screen. I wanted to give them that experience every time I did a movie. Today I look back and realise that there is no foolproof way of consolidating yourself as an actor. Only the one who stays longest is the proof, because names change every Friday. For me the threshold kept increasing because there was never a point where I felt happy. And I  feel I am still not there. It's an endless pit and I am ready to dive in.
Your success in the South did not translate in Mumbai. Did that bother you?

The films I made here didn't work because it was their destiny.  I never took it as a personal failure because a movie is made with a lot of people contributing to it. That way, I am a bit detached from both my successes and failures. I don't take either seriously. I am alive. I am here. That's how I look at it. After 17 years, I still wake up every day wanting to do it over and over again. Acting is my passion. I wake up to face the camera. It excites me the most. And right now, I am playing different characters. It's a good time for actors because there are a lot of better written roles  and they can do more in terms of performances. That's true even for female actors. We didn't have these well-written parts.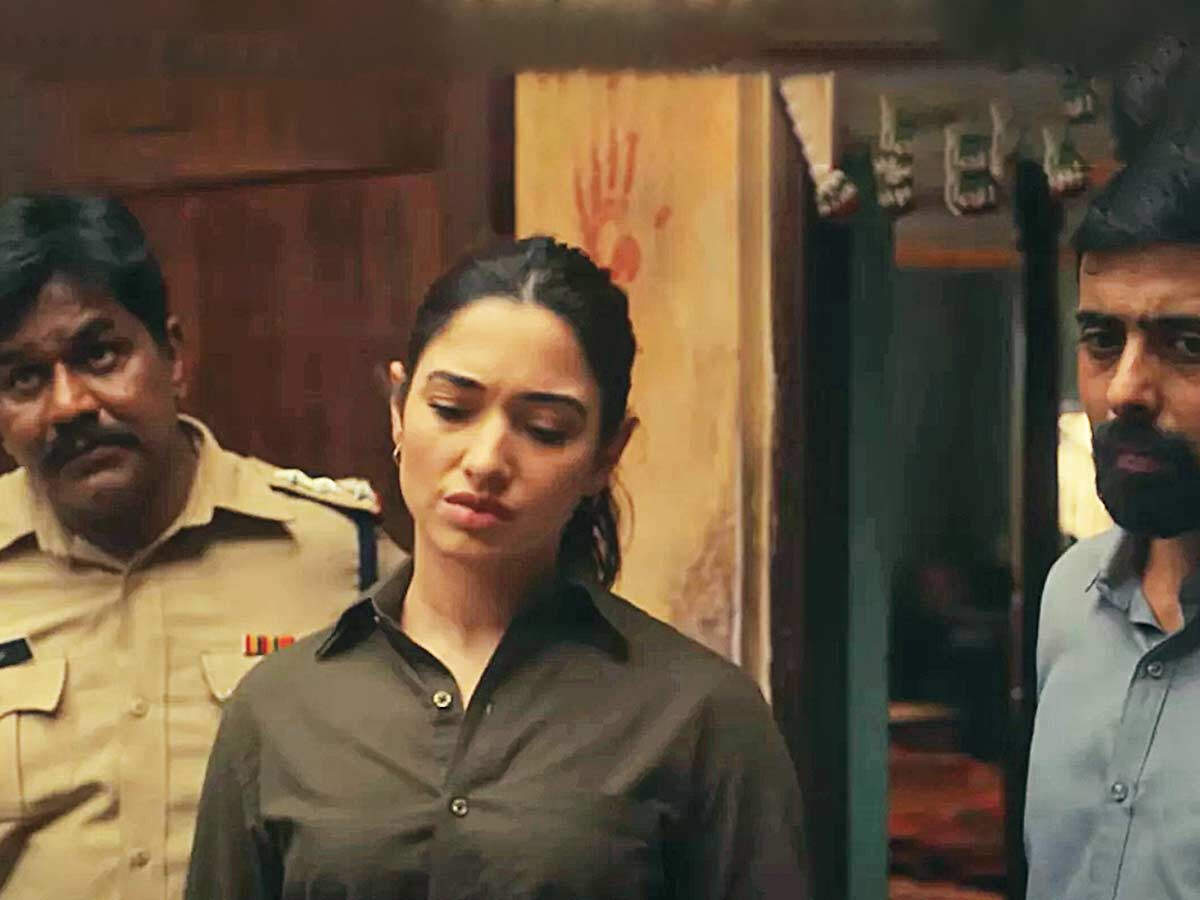 But you did do some interesting roles in Tamil films when you set out…

But I feel I briefly suffered from the good girl syndrome because of the parts I began to play.

The business of films has changed and films are being promoted so aggressively. What else has changed since you started?

The most intriguing thing about today is that there is no definition of an actor-entertainer. It's what you create that defines you. There are so many platforms and every platform is almost as impactful as the others. It depends on where you do your thing and where you are getting a chance to authentically express yourself. For me, this is so exciting because I never liked the fact that I was being defined as this South Indian commercial heroine. I was this actor who was always lusting for challenging parts. So when I did Babli Bouncer, the whole experience was so cathartic. It was fun, whether it was speaking Haryanvi, riding a Bullet or having the body language of a bouncer. And it wasn't defined by gender stereotypes. I really enjoyed that. It was the best part of it.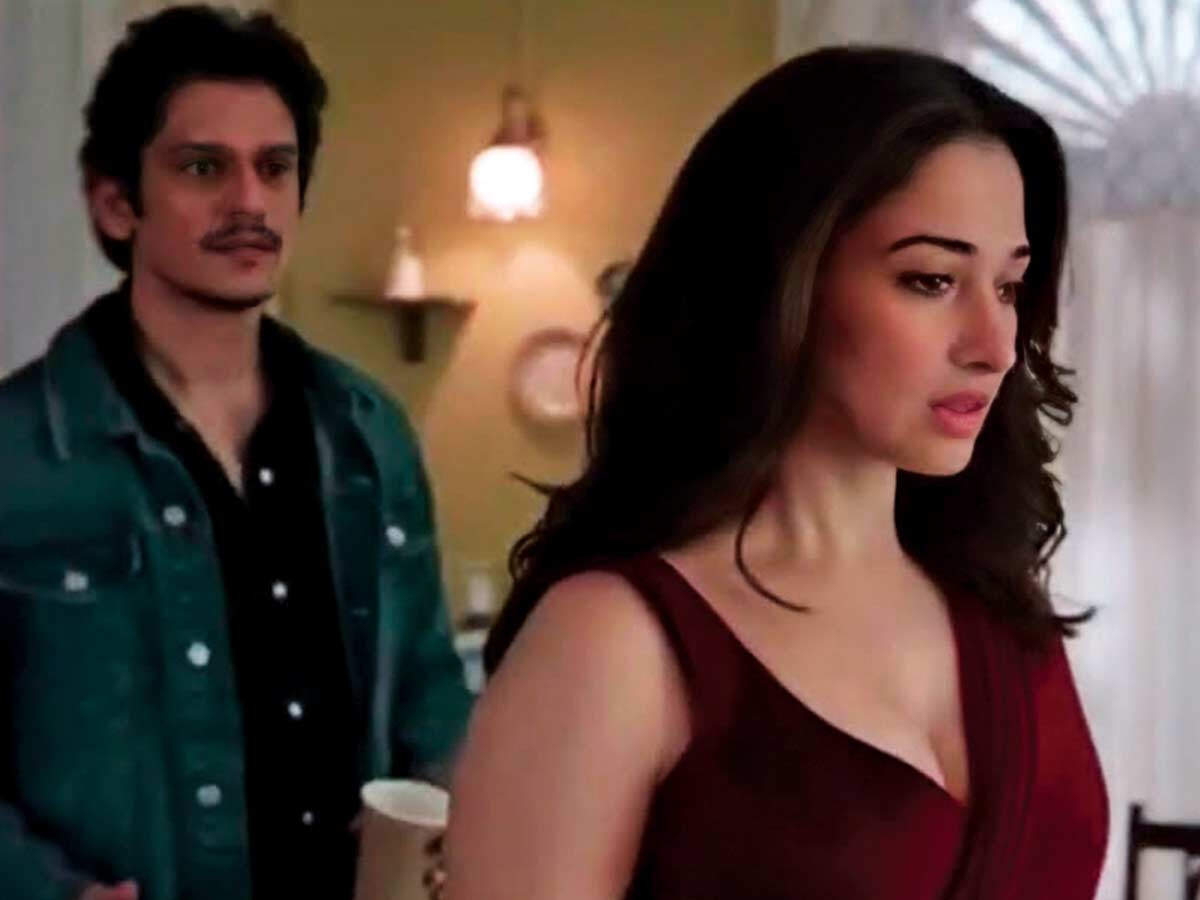 From the magnificent Baahubali to super hits, you have played several characters. What role came closest to who you are?

I just did a show called Jee Karda which was directed by Arunima Sharma. When I heard it, I thought it was uncanny because it started with creepy details like my character liking  the same ice cream flavour as I do. And I had fun working with Arunima because she is such a fantastic director. This is her first project, but she shot it like a total stud. She was heavily pregnant when she shot the show and it was a crazy experience to have a director who is in the advanced stage of pregnancy go at it and have a ball of a time. I don't think I will ever forget the experience.
Your dad handles the business aspect of your profession and your mom chaperones you to the sets. How did they make their peace with showbiz?

It's not just me who has grown mentally and emotionally in the industry. It's also them. I come from a middle-class family and it was a big thing to enter the industry because nobody knew what it was going to be like. But they went all out to support me and to date, everything has been taken care of. They have also evolved with me, meeting lovely, amazing and sometimes crazy people and making great memories with me. I am a very friendly person and I am one of the few people who would go out and give interviews. Promotions are not a thing in the South, as they hardly promote their films. It's a lot more fluid in the Hindi film industry. And it's something I miss there. But the work ethics I have learned are always going to be a part of me.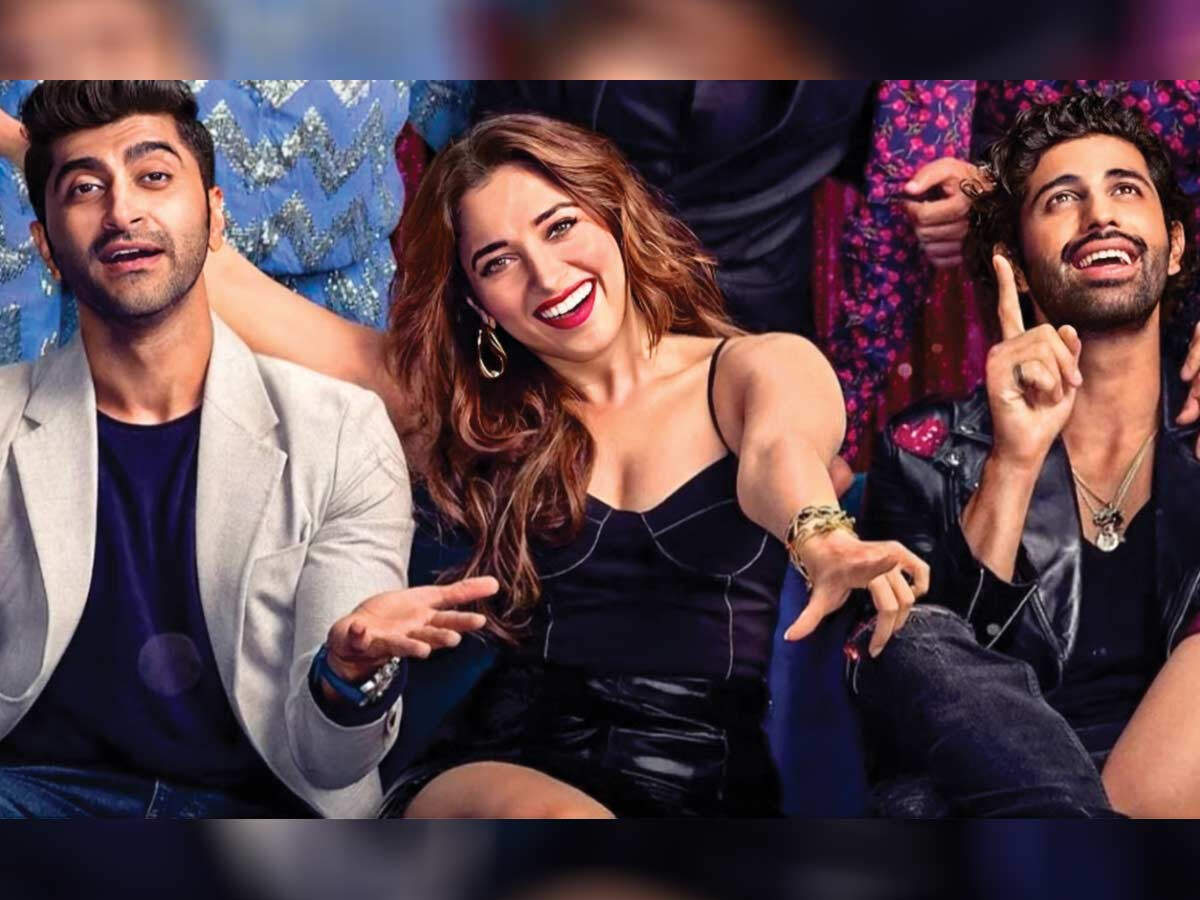 There's a lot of toxic masculinity in the South, so was there any scene or film where you didn't agree to it?

In the South, certain formulas are used because they are easy. In certain commercial films, I couldn't relate to my characters and would request that the filmmaker lower the intensity. Having said that, I came to a point where I stopped doing those parts. I started making a conscious effort not to be part of such films where toxic masculinity is celebrated to the point where it is almost intolerable.
Baahubali changed the landscape of Indian movies.

Scale was never married to emotions so beautifully on celluloid in India, as it was in Baahubali. And Rajamouli sir did it so beautifully. His vision was profound and made sense. He definitely opened the path for so many actors and filmmakers who wanted to foray into this kind of filmmaking.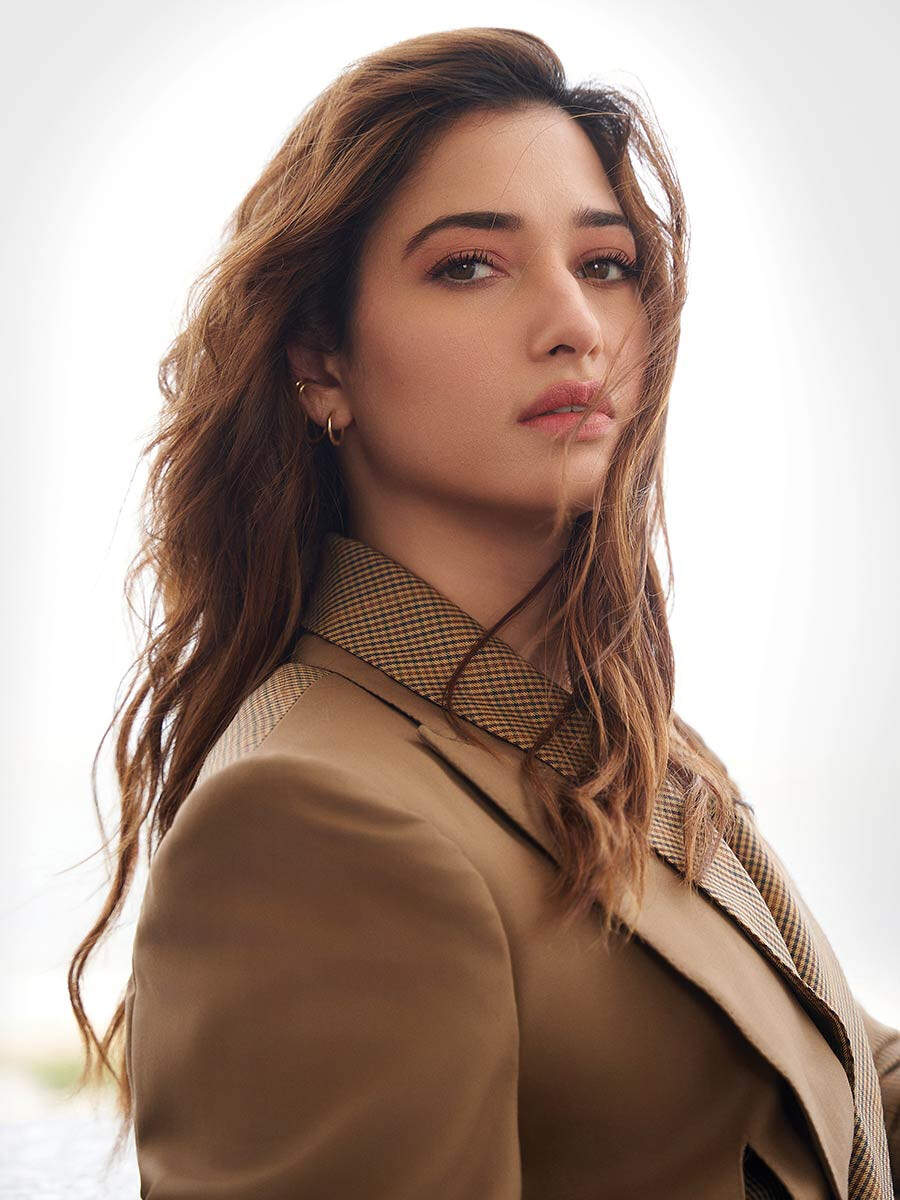 And you were lucky to be part of this magnificent film.

True! The interesting part is that the shooting for the film had commenced a year and a half before I joined them. Rajamouli sir called me and told me they would be shooting the first part of the film with me and I wondered how that worked. I had the least amount of preparation to play Avantika. The others had months to prepare, whereas I was just pushed on the sets. And I was to play a warrior princess, ride a horse and fight. Rajamouli sir really supported me. I have never been ready for the high moments of my life. But those moments are really helpful to me today because nothing daunts me when something new comes up. In fact, that's what challenges me.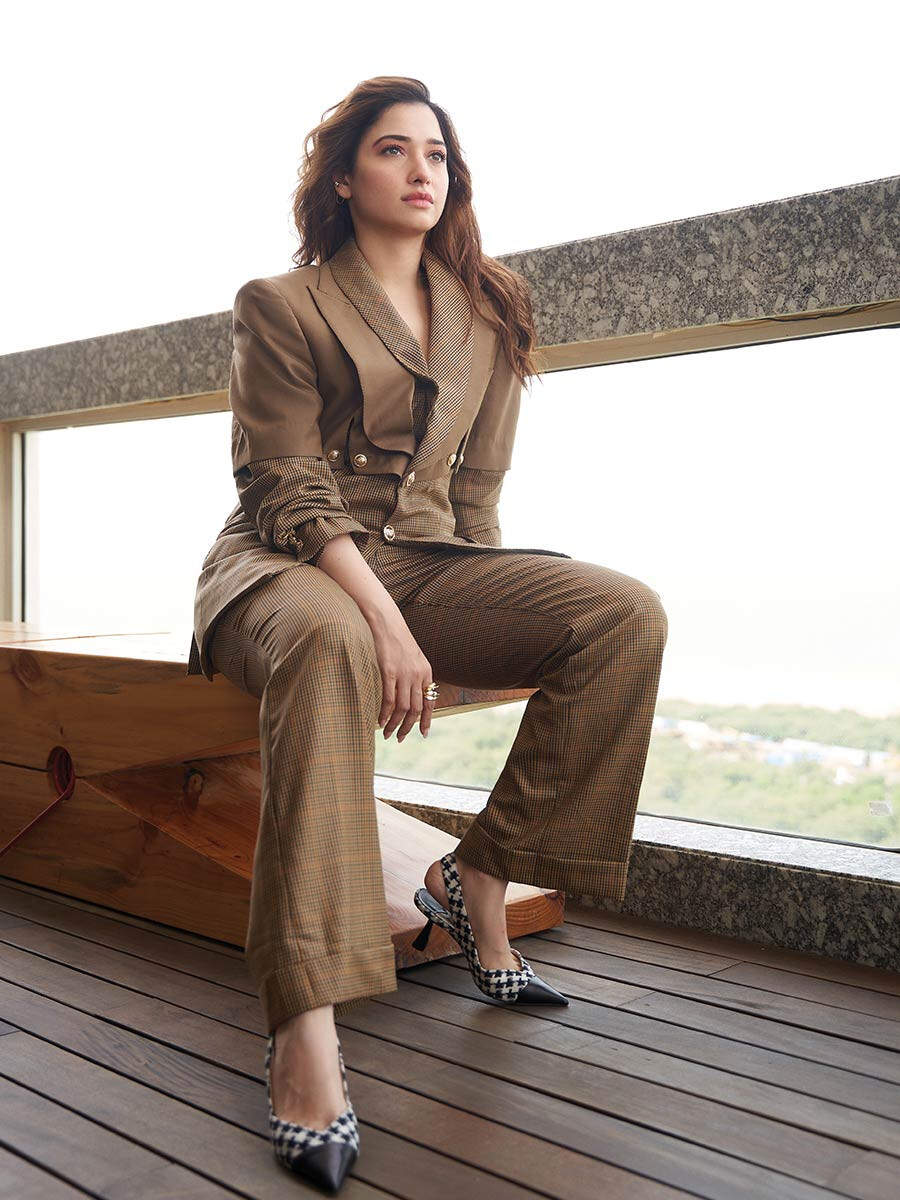 Any relationship tips you would like to give?

Never think too much. I've interacted with several couples who are married and happy in their relationships. They said you should just relax, chill, and let things flow organically. And that's the advice I would give myself too. Not to overthink. Also, you need to love yourself; to find someone who can love you the way you want! I don't think I loved myself enough earlier. I was rather critical of myself, which came from my professional side. That critique always prevented me from finding the person who could love me the way I wanted to be loved. And now that I do, I don't think it'll be so hard to find love.