Fashion
Family, business and how the Liberty Group is working on its succession planning, ET Retail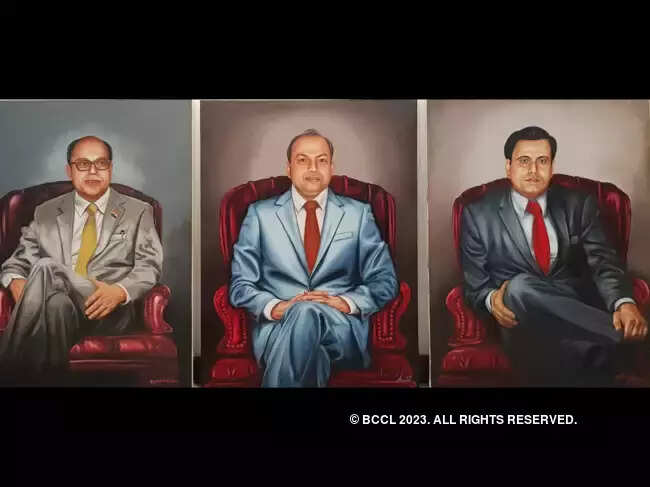 With multiple stakeholders in the family business, succession planning is not only important to pass on the group wealth to the next generation but also to avoid bitter disputes. Yet only 19% of Indian businesses have conflict resolution mechanisms in place, according to a family business survey by PricewaterhouseCoopers (PwC) India in 2023. Just 34% have some kind of testament/last will, the survey found.
For the Guptas and the Bansals, the core and extended family behind the Liberty Group, succession planning is a rite of passage that they have been grappling with for over two decades.
Now with a third generation poised to enter its ranks, the family-run footwear brand is looking to speed up that process.

In Pic: The Liberty Shoes Limited management team

One family, many businesses
Liberty began as a small manufacturing unit in Karnal, Haryana, making just four pairs of shoes a day. In 1954, the three co-founders — DP Gupta, PD Gupta and RK Bansal – set up a partnership firm, naming it Liberty Footwear Company. Between 1954 and 1980, they set up three more partnership firms – Liberty Enterprises, Liberty Leathers and Liberty Group Mktg Div — to handle different aspects of the business as it grew.
The brand 'Liberty', as it is now known, is licensed from Liberty Footwear Company by Liberty Shoes Limited, their publicly-listed company which was incorporated in 1986 and went public in 1994. Four members of the second-generation work in the listed company, which has a market cap of Rs 391 crore, and the others are spread out across the various partnership firms, family members say.
"Each member takes care of an independent part. There are clear mandates for who does what and there isn't much overlap," says second-generation scion Anupam Bansal who heads retail in the listed company.
Succession models
While the second generation have their roles in the company and the partnership firms demarcated clearly, the third generation awaits clarity in the absence of a defined succession plan. Family members say there were some succession plans in the '90s but with the unexpected demise of the three co-founders in quick succession between 2001 and 2003, they were unable to put them in place. "There was a void with the first generation leaving because they hadn't drafted succession plans that could be implemented immediately," said Bansal. He said that since everybody was similarly-aged, there were difficulties but they managed to align their decisions. "The family all sat together, and we got one of the family members to lead the listed company, because that's where most of the business would be handled."
However, with a new generation coming in, he believes it is time to professionalise the business – "induct professionals to run the business and have the family members take a little step back and live happily rather than being involved in too many operating decisions". "While it's great to run a company with family, once it grows beyond a certain number, keeping everybody's interests aligned becomes a big challenge," he shares.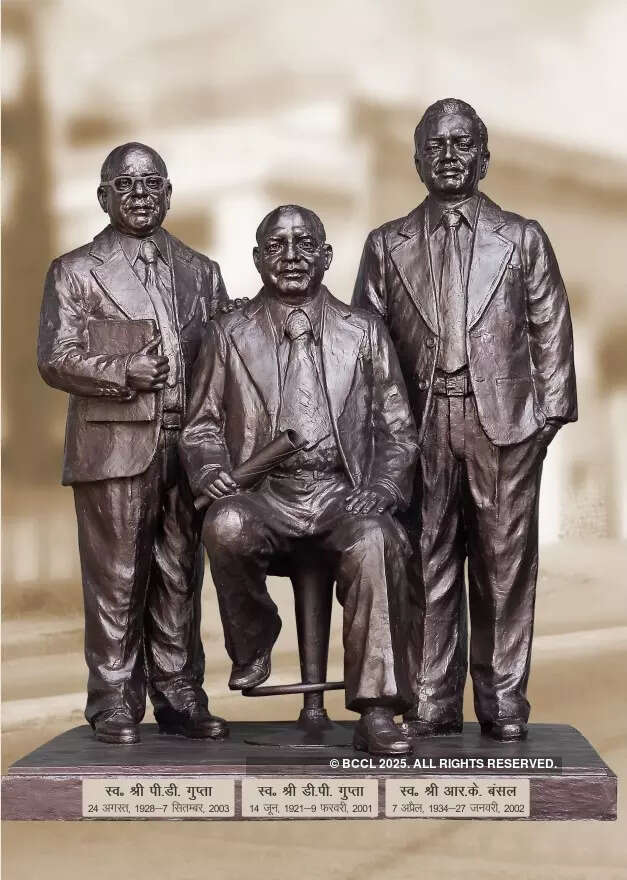 In pic: Liberty Founders DPR Statue
While the brothers and cousins have consulted various family offices, consultancies and advisors over the years on how best to do this, they have yet to reach a consensus. One possibility under consideration: The Dabur model, where the Burmans brought in an outside CEO to manage the business.
"If you see the Burman group, they have a family board and professionals are handling the business. So, then it depends on the professionals to see who in the family on a merit basis can join in the business. The other members can see to the business but also, run their own business. They can adopt a diversified business," says Dheeraj Gupta, one of the third-generation scions. "But until the family structure is completely transparent, no one wants to take the risk of starting their own venture at this point of time."
Adarsh Gupta, one of the scions who used to be an executive director in the listed company, says he's been trying to put in place a governance scenario, but it has been hard to get everybody on board. "It is extremely difficult and painful to implement succession planning in the absence of a patriarch. If he has passed away or is too old to participate in the discussions, reaching a consensus is tough," he said.
Adarsh believes succession planning should ideally be put in place when the first generation is between 55-60 years so that the next generation (hopefully within the 25-to-40-year age group) can learn how to take over. "If you give them a clear title right in the beginning and tell them that after 10/20/30 years, these are your responsibilities, you'll be able to groom them properly. If you do not give them the road map in the early stage of joining the family business, it will create confusion. Everybody will want an independent role and independent business."
Dheeraj shares that the family is trying to come up with a formula in which everyone in the third generation (now over 35) "is handling their own vertical instead of interfering with each other". But the problem with this, Adarsh says, is who retains ownership of the trademark. "In cases where the business is led by the trademark, identifying one owner is important," says Adarsh. "If the brand is divided among multiple members, securing capital becomes difficult. The most valuable asset in a family business is brand and a brand cannot have two owners, as Reliance proved when it made the shift to 'Jio'."
Dheeraj and Adarsh are both fans of the idea of setting up a family board to oversee the business. "The concept of family board is very, very important. It should be headed by a person of a senior generation who has both the business acumen and the emotional skills to keep the family always together," said Adarsh.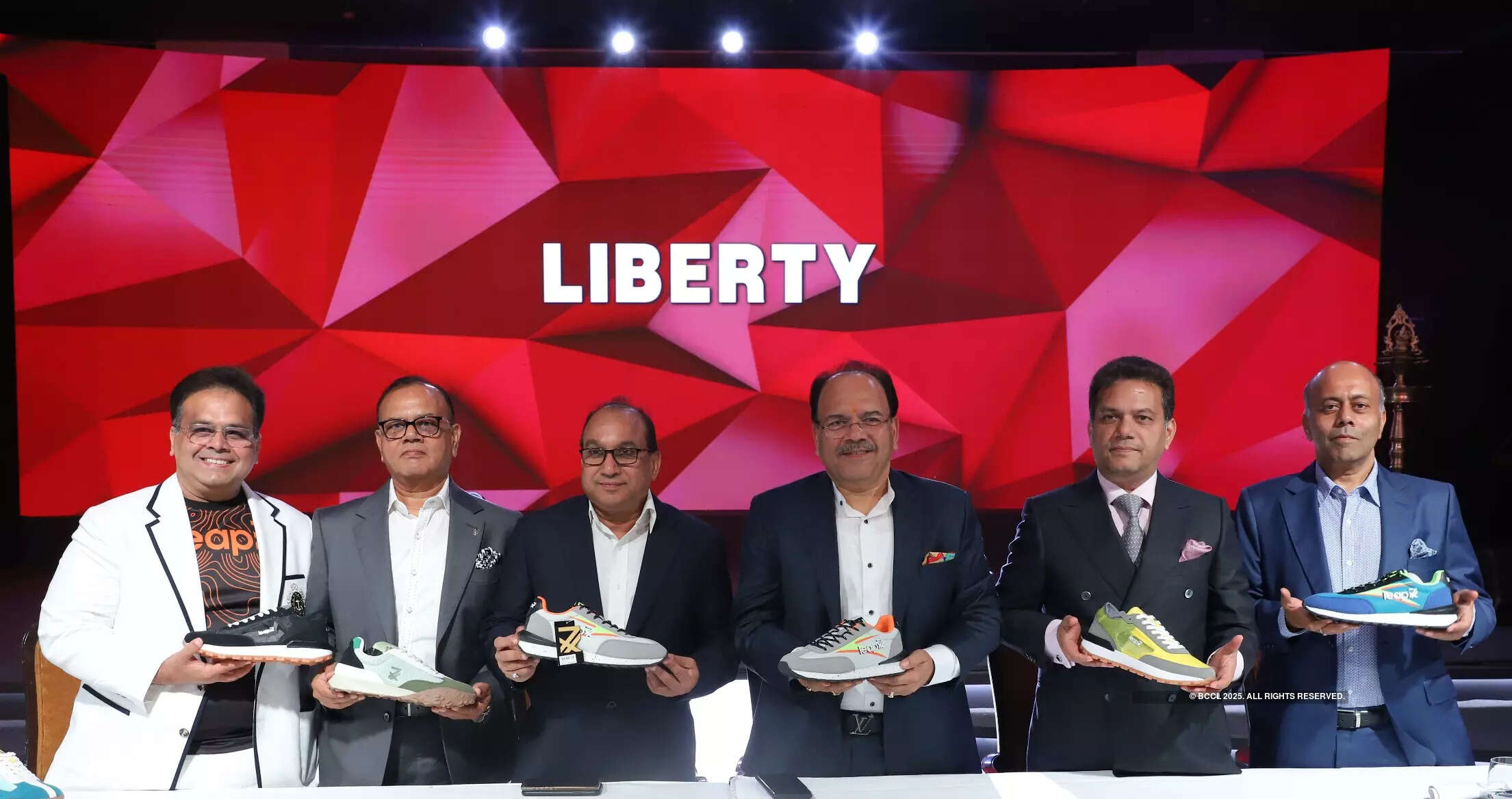 In Pic: Anupam Bansal, director – retail, with the Liberty management team

Difference of opinion
Another factor potentially clouding the succession issue is the number of family members moving court. For example, in 2018, Pranav Gupta, one of the third-generation scions, moved court seeking a greater share of the family properties. According to an Economic Times report, Pranav charged his father Adeesh Gupta and other shareholders of Liberty Shoes of fraud, alleging that his father had forged gift deeds and transferred high values shares belonging to him when he was not in the country.
Harish Gupta, one of the second-generation scions who primarily worked in Liberty Leather, says some settlements are ongoing but that "differences of opinions are to be expected with more members entering the family". Dheeraj adds that family members tend to move court only when two parties disagree on how to resolve a particular issue. "(But) It's not that if I have a litigation going on with one of my family members, I will not want to see his face. We would probably (still) be partying together," he says.
Harish says internal disagreements are often mitigated by an informal family-board type of structure where a member from each family is included. Bansal calls it "an informal understating on how family matters should be handled" but stresses that there's no official structure or signed document mandating an accord between family members.
Adarsh says he was asked a lot about how they take decisions together as family when Liberty first came out with their public issue and that he would happily point to two things – eating dinner together as a family and maintaining an open forum every night. "After dinner, every available member of the joint family of about 50 people, used to sit in the garden. My father, who was the patriarch then, would be the first one and then I would sit next to him. Whatever decisions or challenges that needed to be addressed would be discussed at that open forum and resolved, so matters wouldn't be kept pending for a week or until the next meeting, probably in a month."
One of the topics discussed during those 'evening forums' was personal expenditure, which Adarsh calls a "major problem area". "There is no written policy (on how personal expenditure should be allotted or drawn from the business). Whenever there was a conflict, the evening forums would resolve them," he shares.
In 1989, Adarsh shifted base to Delhi, which he says set the ball rolling for other family members. Today, about 40% of the family is based in Delhi and Gurgaon and 60% in Libertypuram, Karnal, making nightly town halls a thing of the past.
Family ties
Despite the ongoing litigations – which Dheeraj estimates to be around 5-6 suits – and succession debates, multiple family members say relationships remain cordial. Most of the larger family gather together in person at least once a year to celebrate festivities, they say.
But they agree that things were a lot more close-knit when the family was smaller. "We used to play together and share our experiences. My cousin's friends also became my friends – we became a big jingbang," says Dheeraj, recalling growing up in Karnal when 20-25 of them would pile into a mini bus to go to school every day. "All the other school buses would come, and then the Liberty bus would arrive."
However now, with the family grown to nearly 100 members, it's tougher to come together. "When we all do come together it is a lot of fun, everyone is joking around, and all the disputes are left behind," Dheeraj says.
When he was younger, Harish recalls annual holidays that the entire family would take together to places like Singapore, Mauritius, the US and Europe. "But the family grew too big after the third generation. Now people make their own plans with smaller groups," he says.
The family get-togethers were one of the traditions that the second generation implemented to stay close-knit, shares Adarsh. "For the family, we decided to have monthly family meets. Every month was hosted by one member of the second generation. We also decided to have two trips every six months – two or three nights outside Karnal but within 300 kms so that everybody can reach by car," he shares, adding that they managed to maintain the tradition for about 4-5 years after the second generation took the helm.
"The family has grown too large for us to gather frequently, but we tend to meet up for weddings or festivals. I think the last time most of the family was in the same place was probably a family wedding in 2019-20," shares Bansal, adding that they have a fairly active WhatsApp group.
As the youngest in the second generation, Bansal says he's able to have a good laugh with both the elders as well as the youngers and stay on talking terms with everybody.
His tip for maintaining cordial relations – "Stay aligned with everybody but at the same time, if somebody is doing something wrong, be vocal about it".
—With inputs by Glynda Alves