World
French president Emmanuel Macron comes under fire for 'partying with Elton John as country burns'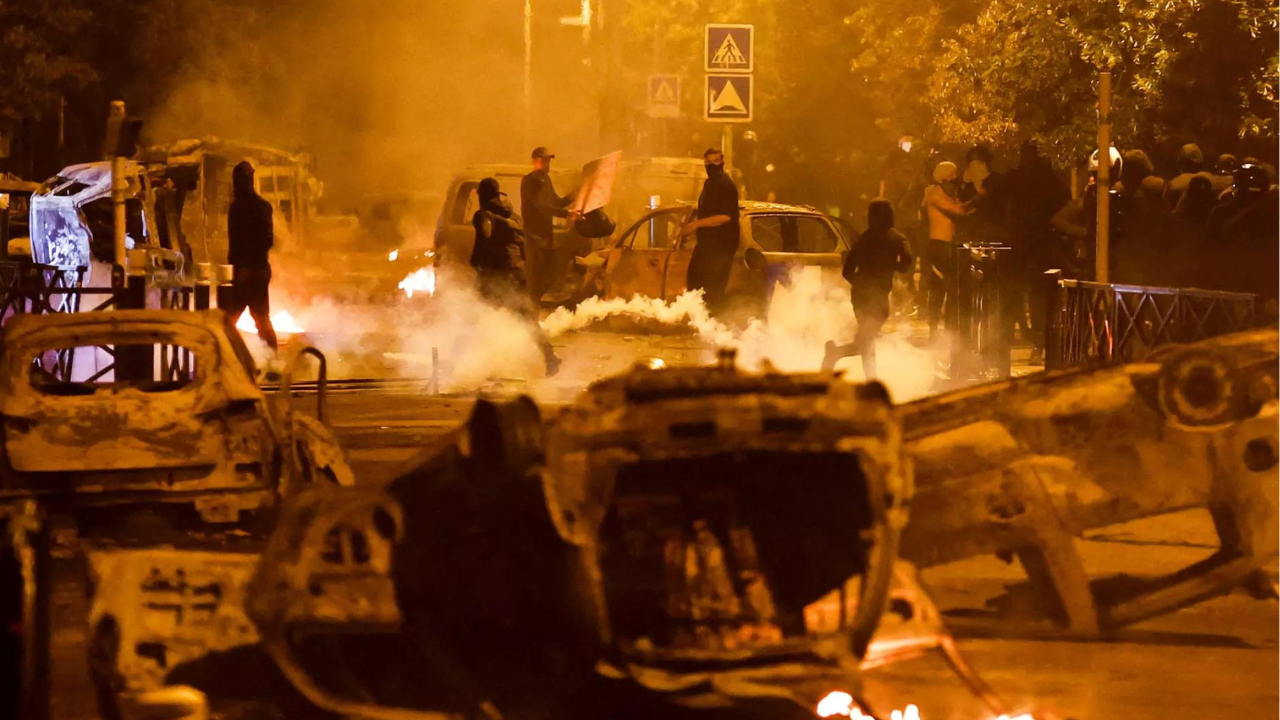 NEW DELHI: French president Emmanuel Macron was fiercely criticized after being seen dancing at a Elton John concert even when the rioters in
Paris
took to the streets for the third consecutive night to protest the police shooting death of a teenager.
According to several media reports, anger is growing towards Macron after he was filmed at Paris's Accor Arena, watching Elton on his farewell tour, as the looting of doors High-end shops along the Rue de Rivoli are happening in the heart of Paris.
Thursday night saw some of the most devastating protests Paris has seen in more than a decade. Gangs were filmed looting stores, running into stores and smashing windows. Videos on social media showed urban landscapes on fire across the country. A tram was burned in the eastern city of Lyon and 12 buses were destroyed at a depot in Aubervilliers, north of Paris.
The French Interior Ministry said about 249 officers were injured in last night's violence. More than 650 protesters were arrested.
Violence hit Marseille, Lyon, Pau, Toulouse and Lille as well as parts of Paris, including the working-class suburb of Nanterre, where 17-year-old Nahel M. – of Algerian and Moroccan descent – was shot dead on Tuesday during a protest. a traffic stop.
Prime Minister Elisabeth Borne called the violence "intolerable and unforgivable" and reaffirmed her support for police and firefighters, who "bravely carry out their duty". ".
Macron convenes crisis meeting
Macron cut short attending an EU summit in Brussels on Friday to return to France amid growing uncertainty.
He has called an emergency meeting within his government after a night of violence and unrest.
Macron has so far ruled out declaring a state of emergency.
But Macron's photo with Elton sparked outrage overnight, with Thierry Mariani, an MEP participating in Marine Le Pen's National Rally, raging: 'While France is on fire, Macron welcomed Elton John'.
The unrest has revived memories of the 2005 riots that rocked France for three weeks and forced the then president to Jacques Chirac to declare a state of emergency.
That wave of violence broke out in the Paris suburb of Clichy-sous-Bois and spread across the country after the deaths of two young men, who ended up being electrocuted in a substation as they evaded the police.
(With input from agencies)