News
Funeral of Queen Elizabeth II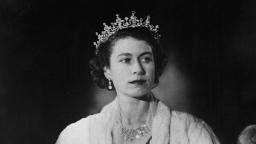 The Queen's bus ride to Westminster Abbey has a fascinating history.
In the care of the Royal Navy since 1901, she was decommissioned from Queen Victoria's funeral service.
It has also been used for the funerals of several other monarchs, including those of King Edward VII, King George V and King George VI.
It also appeared at the funerals of the Queen's first prime minister, Winston Churchill, and her cousin, Lord Louis Mountbatten.
In keeping with tradition, the carriage is carried by 142 Royal Navy Ranks who are service personnel.
It is flanked by the group that bears its name, the Guardsmen made up of the Queen's servants, as well as the King's Guards of the Honorable Gentlemen's Legion at Arms, the Guardsmen. and the Royal Archer Company.