News
Hope 'sweeps through' Austalia's renewables industry but coal remains a major export | World News
Behind the barren eucalyptus trees was a monstrous hole that had split the countryside in two.
Mountains of slag lie along the edge of a black hole, and the biggest trucks you'll ever see scrape layers of dirt to reach the precious commodity below: coal.
We are in Australia's Hunter Valley, an area rich in natural resources.
It is also at the heart of the debate about the country's future climate change policy.
One new labor government came to power with bold ambitions to transform Australia's reputation for climate denial and delay and make it an international role model.
It pledged to reduce Australia's greenhouse gas emissions by 43 per cent – a significantly deeper cut than the previous liberal coalition's 26-28% target.
Labor is also aiming to convert more than 80 per cent of the country's electricity to renewables by 2030 and spend more than £11 billion upgrading the national grid.
We went to the Hunter Valley to find out how Labor's plans could affect a community that has depended on fossil fuel extraction for generations.
Nathan Dennis worked in the mines and so did his father. When we met him, he had just finished four night shifts and was picking up bacon and egg rolls on his way home.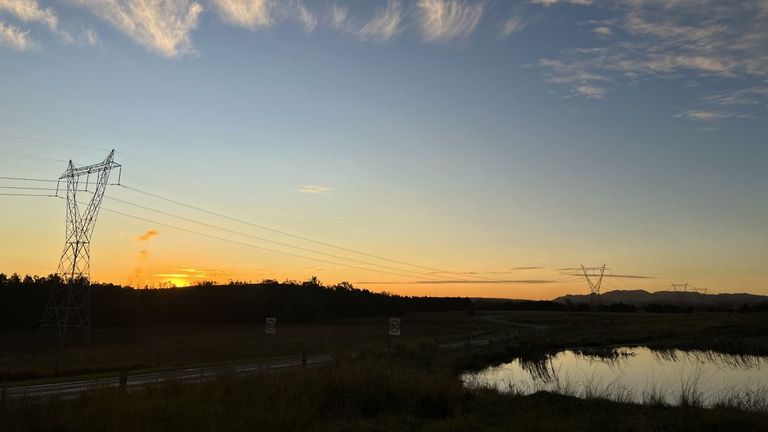 Mr. Dennis says he is not too worried about the future of the mining industry despite the election results, because coal is one of the country's most important exports.
"I'm pretty sure we've got about 80 years of coal in the ground so that will help find me and my son," he said.
That's not an unusual scene in a place like Singleton with a population of 25,000.
Mining is the biggest employer: underground lorry drivers can earn you up to £100,000 a year.
Without the industry, Mr. Dennis said, Singleton would be a "ghost town".
"A lot of people won't have what they have if they don't mine," he explains. "We won't have Pizza Hut, McDonald's and seven pubs."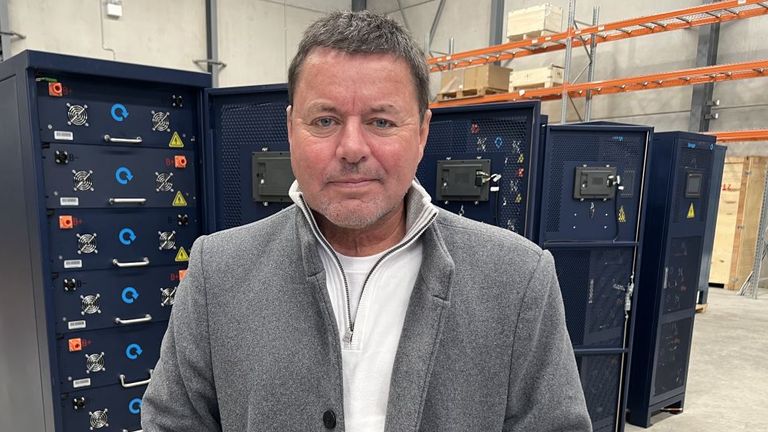 In most rural towns, there is hardly any traffic at seven in the morning. But peak hour in Singleton could be Sydney.
The ubiquitous mining lorries, semi-trailers and Australian (utility) routes will impede getting in and out of town as the night shift ends and a new day begins.
It's the ups and downs of life in a mining town.
But some young people, tired of long shifts and worried about job security in an increasingly greener world, are starting to jump jobs.
Nathan Berryman grew up in Newcastle, a city with a proud industrial history.
After working as a mine electrician, he moved into the renewable energy industry, taking a job with electric battery manufacturer Energy Renaissance.
"I remember when I first started, a lot of workers in their 50s and 60s said you don't want to be here at our age," he said.
"They know what the industry is like. Life is hard but it's worth it and they care about longevity (of work) and locality."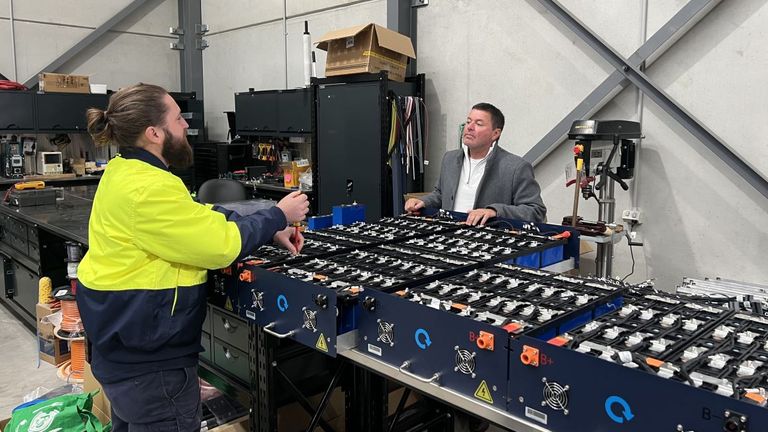 Mr. Berryman doesn't want to be a true employee, having to work away from family and friends in a remote camp in the middle of the desert. So he took his own future into his own hands.
Boss Brian Craighead, founder of Energy Renaissance, says his industry is on the cusp of a proud change.
Mr Craighead said: "For a few years it felt like we were in the wilderness (but) now hope is sweeping the country.
"We've been plagued all the time by politicians denying basic science, so now I think the voters have made it pretty clear, and they want this."
So, as Australia sets out a new path, addressing the great challenge of our lives, those still working in the resource sector can ask: what's to come?
And in cafes and pubs in far-flung towns, there are rumblings about the transition to renewable energy.
And if winds of change are coming, some might do better by staying ahead of them.