Lifestyle
How to Use a Vibrator: The Complete Guide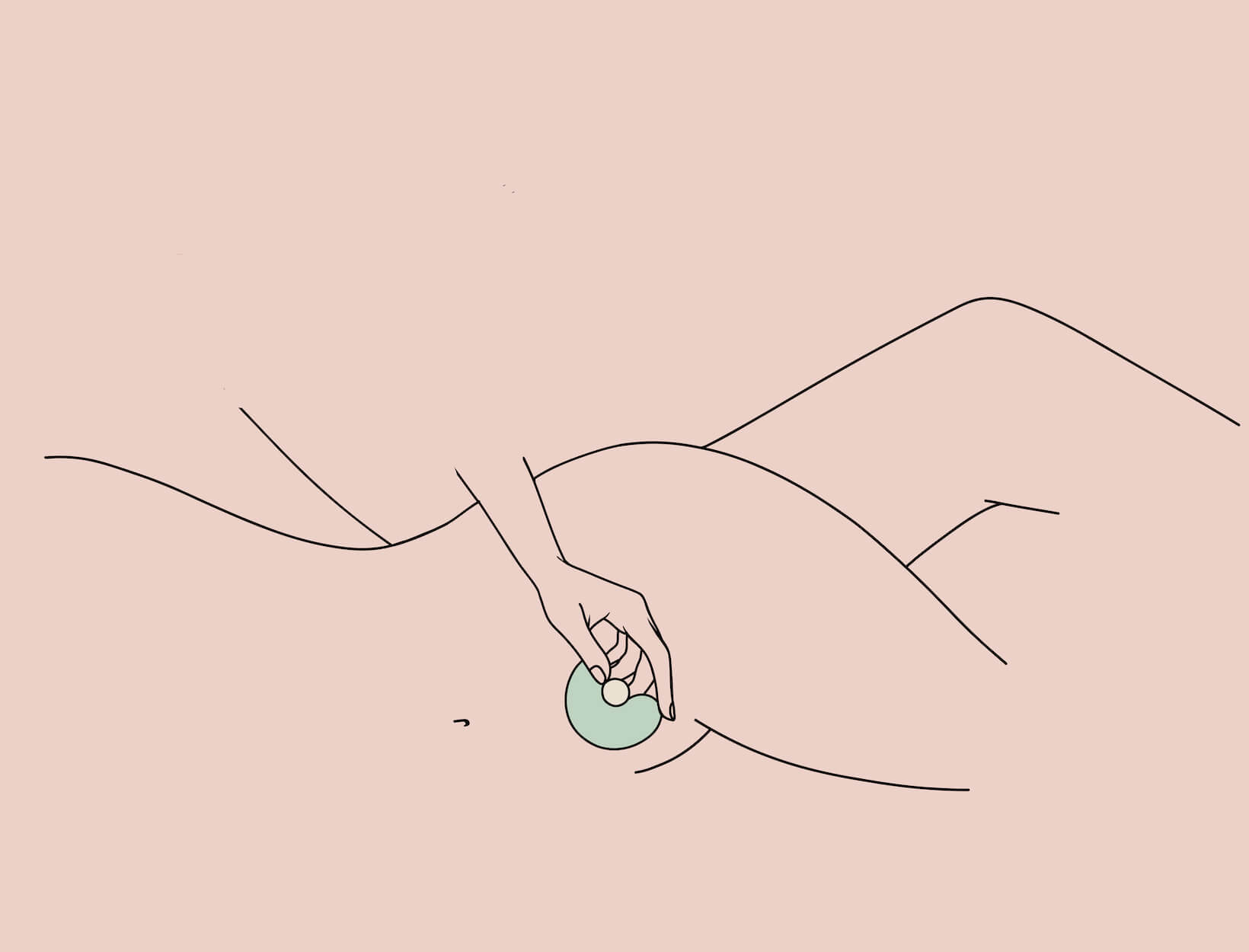 How to Use a Vibrator: The Complete Guide
If you're curious about vibrators but don't know where to start, we've got you. We've organized this guide based on what kind of stimulation you're looking for—external, internal, both?—and, within that, some of the most common sex toy types you'll come across. The idea is that most bullet vibrators, for example, are going to share a basic shape and technique. But there are some ingenious variations within each category, too.
And we called in sexologist and Dame Products cofounder Alexandra Fine—her job is to help people maximize their pleasure—for some extra tips on using some of our sex shop all-stars.
For external stimulation
Bullet Vibrators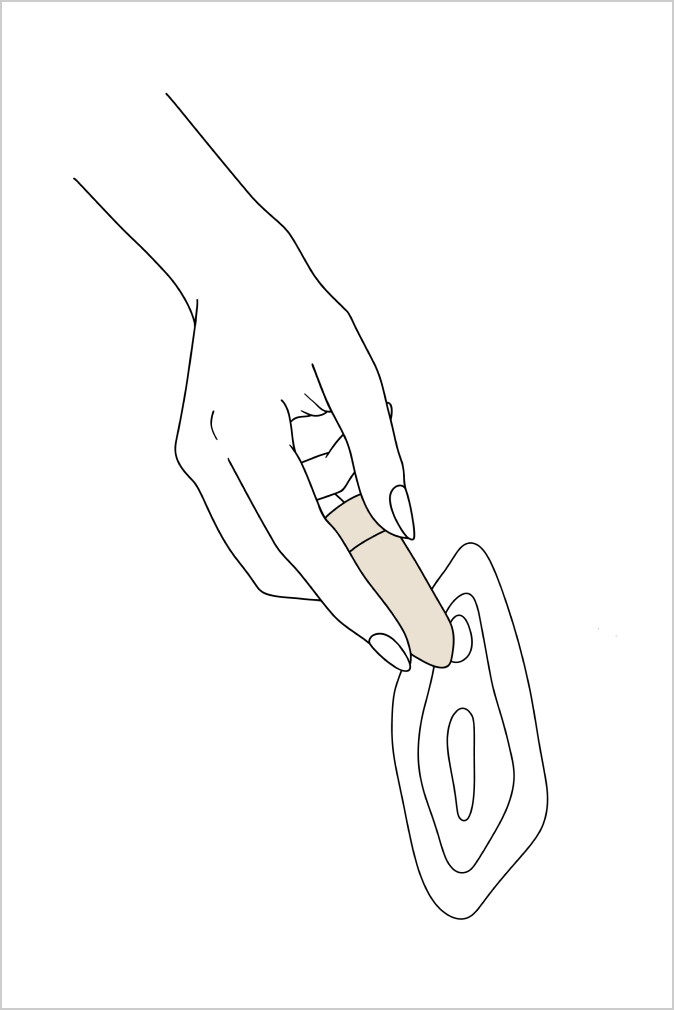 The Basics
Bullet vibrators are typically small and designed to be held between your fingers like a pen.
How to use them
The most obvious way to use a bullet vibrator is to touch its tip directly to the clitoris. And that might get you off, sure. But if you want to dig a little deeper, a bullet's pinpointed vibrations present an opportunity to get intimate with your vulva's sweet spots. For example, some people love the feeling of indirect clitoral stimulation through the clitoral hood. Others might find they're a lefty or a righty—that is, their clitoris is especially sensitive on one side. Try drawing circles or figure eights around the clitoris, or hold the side of the bullet flat to your vulva.
What to look for
Because bullets tend to be slippery and uncomfortable to hold, look for something that's made with a silicone grip that fits well in your hand. And take note of the shape and materials of the device's tip: We choose Dame's Kip for soft silicone and fluttery edges and We-Vibe's Tango X for a firmer touch.
Dame Products

Kip Vibrator

goop, $95

SHOP NOW

We-Vibe

Tango X

goop, $79

SHOP NOW
Palm-Size Vulva Vibrators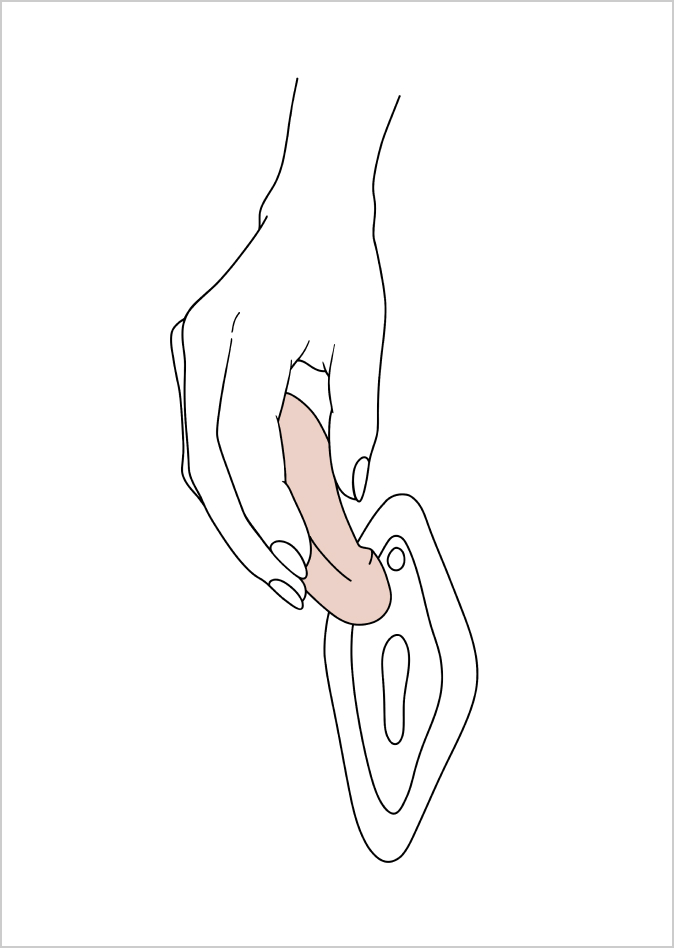 The Basics
Palm-size vibrators are used for broader stimulation of the clitoris and vulva, and they fit comfortably in the palm of your hand.
How to use them
Fine celebrates palm-size vibrators for their versatility—and for the fact that you don't have to grip them so hard. For solo play, she recommends palming the whole thing, pressing it against your body, and finding your rhythm from there. These are also her vibrator of choice for people who prefer to lie on their stomachs; you can place the device beneath you and grind against it. They're easy to maneuver during couples play. And when you're not getting busy, they also make good whole-body massage tools.
What to look for
The palm-size vibrators we like best are the ones that bend, squish, and move with your body. Top picks: the Smile Makers Ballerina, Dame's Pom, and our very own Viva la Vulva, which also happens to be ultraquiet.
Dame Products

Pom Vibrator

goop, $95

SHOP NOW

Smile Makers

The Ballerina
Vibrator

goop, $129

SHOP NOW

goop Wellness

Viva la Vulva Vibrator

goop, $98

SHOP NOW
Air-Pulsing Vibrators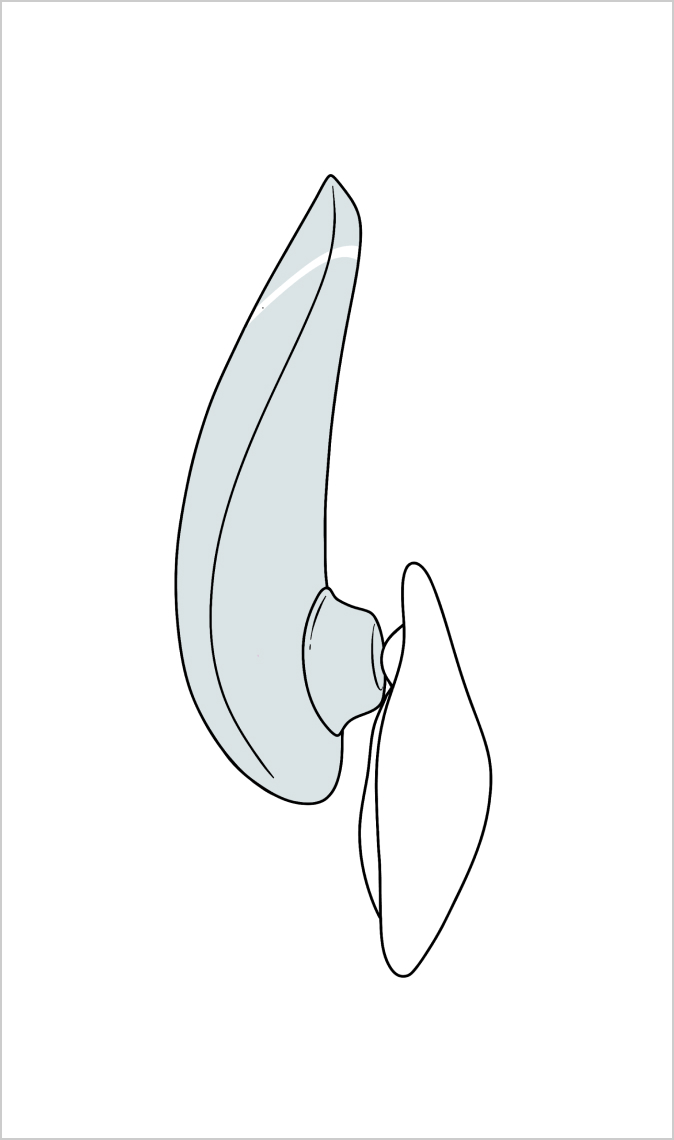 The Basics
These devices cup over the clitoris to make an airtight seal and use pulses of air to create a sucking sensation. They feel like out-of-this-world oral sex. And they have a reputation for churning out orgasms in as little as five minutes.
How to use them
Turn the device on, cup its mouth over your clitoris, and adjust the angle of the device to find the angle where it best seals to your body. If you're having trouble getting a seal, add a bit of lube. From there, this vibrator does most of the work, so kick back and notice what positions, movements, and rhythms feel especially good. These toys tend to be pretty powerful even at the lowest setting. So if those sensations feel too intense, try using the toy over your underwear or, if you're very sensitive, holding the toy just over your clitoris without it touching your skin at all.
What to look for
Take note of the size of your vibrator's mouth. A narrower mouth tends to deliver more intense suction, while a wider one (like on LELO's Sila Cruise) feels softer and more sensual. Some devices, like the Womanizer Premium 2 and Smile Makers' Poet, come with swappable stimulation heads for a customized fit.
Womanizer

Womanizer Premium 2

goop, $199

SHOP NOW

LELO

Sila Cruise Vibrator

goop, $189

SHOP NOW

Smile Makers

The Poet Vibrator

goop, $129

SHOP NOW
Wand Vibrators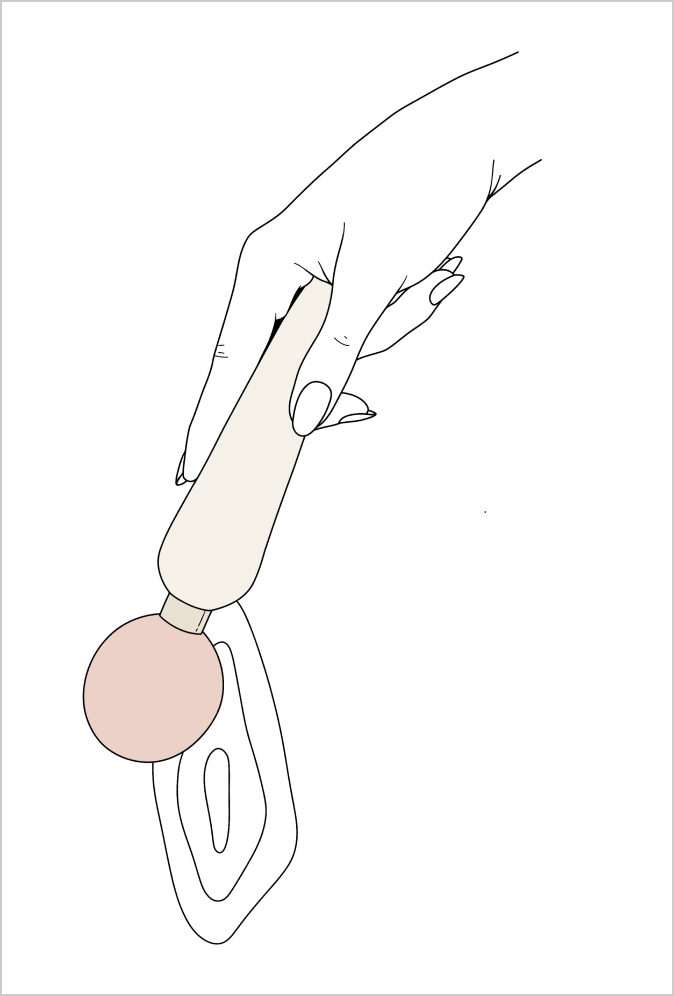 The Basics
Wand vibrators were born from something famously magic. They're best known for their superior power.
How to use them
These are made for intense clitoral stimulation, and they deliver. The instructions here are simple: Hold a wand vibrator by its long handle and press the ball end against your vulva. If the strong vibrations feel too strong for direct clitoral stimulation, try gently touching the ball of the device elsewhere on your vulva or pressing it against the mons pubis—the fleshy area on top of the pubic bone (just north of the vulva). The long handle of a wand, Fine notes, makes it great for partnered sex, especially in situations where your penetrative partner is behind you, like doggy style or spooning.
What to look for
Some wand vibrators out there still have to be plugged directly into the wall. We believe technology has advanced beyond that need. Devices that have proven their (wireless) power: our Double-Sided Wand Vibrator and Le Wand's Le Wand Petite.
goop Wellness

Double-Sided Wand Vibrator

goop, $98

SHOP NOW

Le Wand

Le Wand Petite

goop, $135

SHOP NOW
For internal stimulation
G-spot Vibrators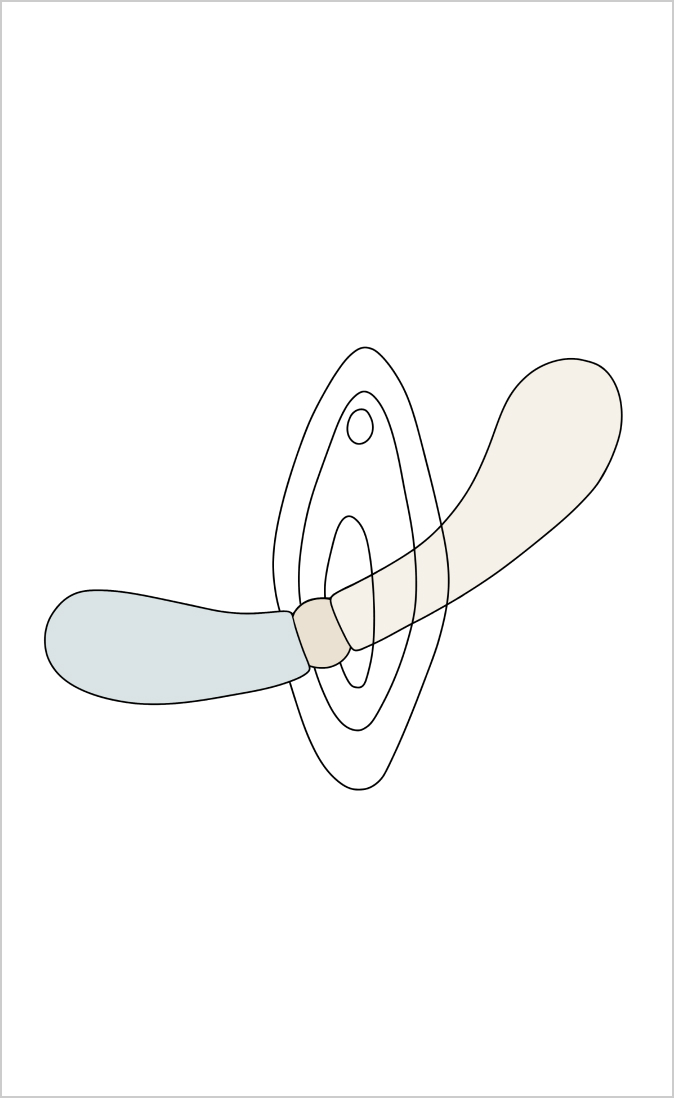 The Basics
These vibrators are curved to stimulate the G-spot, which lies on the front vaginal wall.
How to use them
Fine recommends G-spot vibrators for spending some quality time with your vagina. Meaning: Don't try to fast-forward through the discovery phase. Once you're already aroused, insert the curved end of a G-spot toy into your vagina and start mapping out where along its walls touch feels pleasurable and where it doesn't. Somewhere one to three inches in, against the front vaginal wall—that's toward your belly—you may find the sensitive area we culturally know as the G-spot.
To dispel a myth
The G-spot isn't a distinct part of our anatomy. Instead, it's a blanket term covering the part of the vagina that bumps up against the internal network of the clitoris and the sensitive erectile tissue that wraps around the urethra. If you find it, you can stimulate the G-spot by pushing gently toward the belly and keeping your toy in consistent motion—try rocking motions, not just thrusting ones. And feel free to use the head of a G-spot vibrator for clitoral stimulation, too.
What to look for
Something that's comfortable to hold, generously curved, and easy to angle as you move it. Fan favorites include our Ultraplush Self-Heating G-Spot Vibrator, which heats to just above body temperature to help relax your muscles, and Dame's Arc, which has ridges and beaks to maximize sensation. Lora DiCarlo's Onda takes the effort of G-spot stimulation off your plate—it has a robotic feature that makes a "come hither" motion against the front vaginal wall, which feels like a partner's finger.
goop Wellness

Ultraplush Self-Heating G-Spot Vibrator

goop, $95

SHOP NOW

Dame Products

Arc G-Spot Vibrator

goop, $115

SHOP NOW

Lora DiCarlo

Onda

goop, $180

SHOP NOW
For dual stimulation
Rabbit Vibrators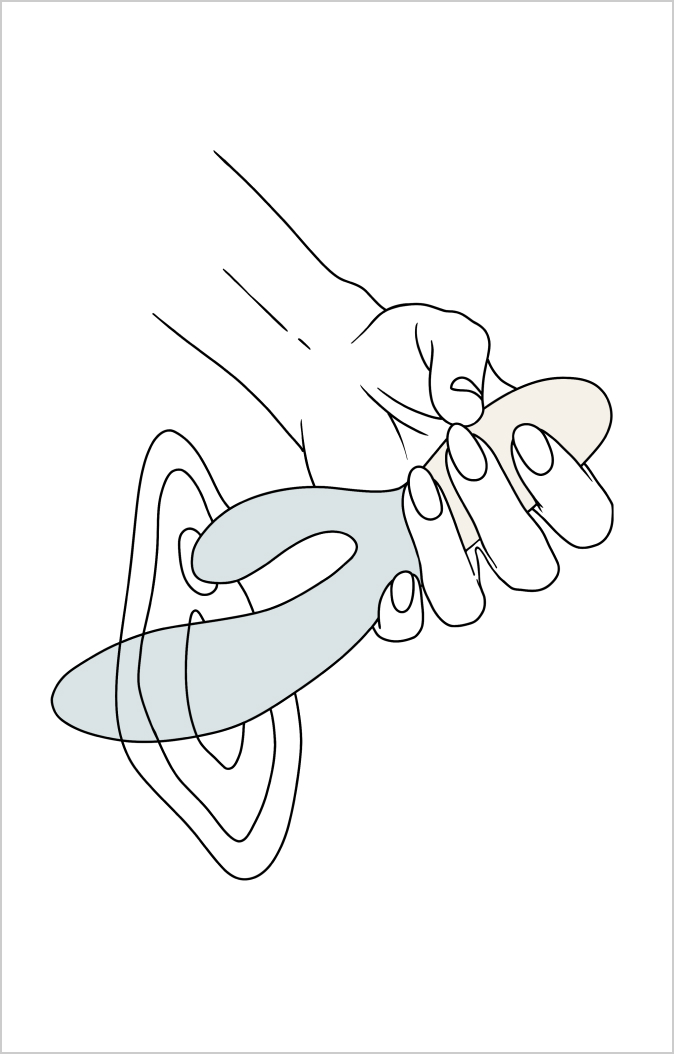 The Basics
A rabbit vibrator is made to stimulate internally and externally at the same time. It typically has a classic rabbit-ears look.
How to use them
The longer arm is usually curved like a G-spot vibrator. So after inserting that end into the vagina, you can apply any techniques that stimulate your G-spot, like pressing toward the belly and thrusting, rocking, or grinding against the device. Often the challenge here is keeping the shorter arm on your clitoris as you move. Some solutions: You may find it helpful to hold the short arm down with a finger as you rock the device back and forth by its handle. If the short arm is flexible, you can use both hands and control each arm like it's its own independent vibrator. Or hold the whole thing by the shorter arm alone.
What to look for
Fine prefers rabbit vibrators designed to maintain constant contact with your clitoris—like We-Vibe's Nova 2, which is made with an extra-bendy external arm that presses against your body even as you move the device around. (Despite its size and power, the Nova 2 is also exceptionally quiet.)
We-Vibe

Nova 2 Vibrator

goop, $149

SHOP NOW
Air-pulsing
dual-stimulation

vibrators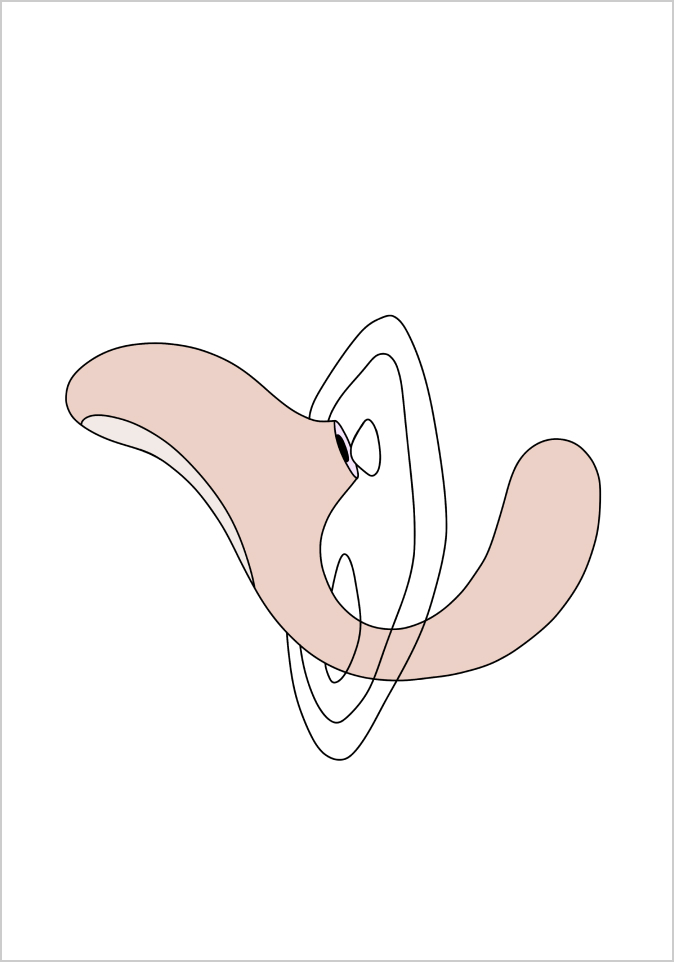 The Basics
The love child of a rabbit vibrator and an air-pulsing vibrator: An external stimulation head creates sucking sensations, while an internal arm presses into the G-spot.
How to use them
Start by inserting the long arm into the vagina. Then you'll want to treat this toy like any other air-pulsing vibrator: Using lube, cup the device's mouth around your clitoris to create an airtight seal and let it do its thing. Then begin with gentle motions to get the internal arm moving without breaking that seal. Everybody's body is different—you'll figure out what kinds of movement work for you. You may find you don't even have to move the device much or at all to get off.
What to look for
Do you think you'd prefer a stiffer internal arm or a softer, more flexible one? If firm pressure is your thing, opt for the Womanizer Duo. If you're into the latter, go for LELO's Enigma—the arm is super bendy and molds to the shape of your body.
Womanizer

Womanizer Duo

goop, $219

SHOP NOW

LELO

Enigma

goop, $199

SHOP NOW
For penis and perineum stimulation
Penis rings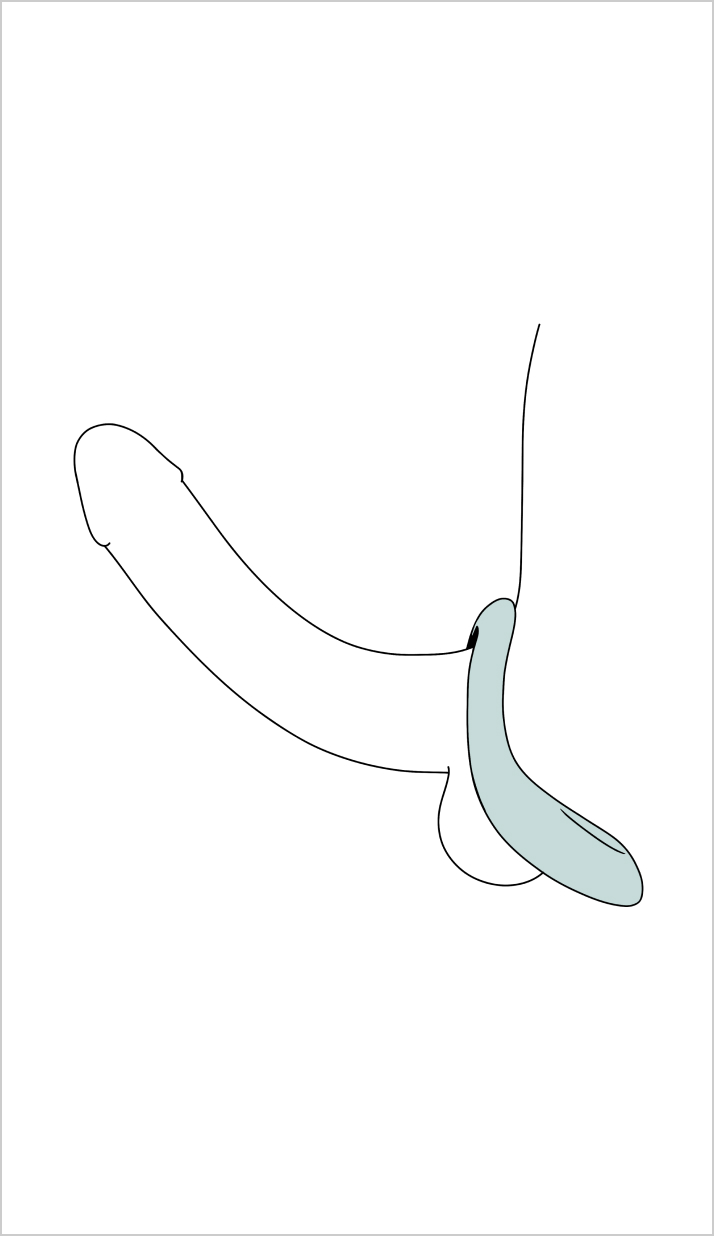 The Basics
Made for penis-bearing people and their partners, vibrating cock rings hug the shaft of the penis (or loop around the testicles, too). Even those that vibrate gently make a major impact.
How to use them
When you fire up one of these, vibrations radiate through the length of the ring to stimulate the penis, the testicles, and—depending on the device—the sensitive stretch of skin that makes up the perineum. Penis rings are great for partnered sex: Position the head downward and the device (and its rumbly vibrations) will press into the body with each thrust. Position it upward and it becomes a clitoral stimulator for a receiving partner, too—they'll experience its vibrations whenever your bodies are pressed closest together. (Grinding and rocking motions feel particularly good, Fine says.)
What to look for
First off, you want a penis ring to fit properly. It should be snug enough that it won't slip around during intercourse, but it shouldn't feel uncomfortably tight. After that, pick your ring based on the sensation you're craving. We-Vibe's Bond is great for people who want to concentrate sensation on the penis and testicles, and We-Vibe's Verge (illustrated here) is perfect for perineum pleasure.
We-Vibe

Verge Vibrating Perineum Stimulator

goop, $119

SHOP NOW

We-Vibe

Bond Vibrating Ring

goop, $129

SHOP NOW
THE SEX SHOP
Related Reading
Masturbation 101: Exploring the Female Erectile Network
The Best Clean Lubes and Intimate Body Oils
The 10 Best Vibrators of 2022