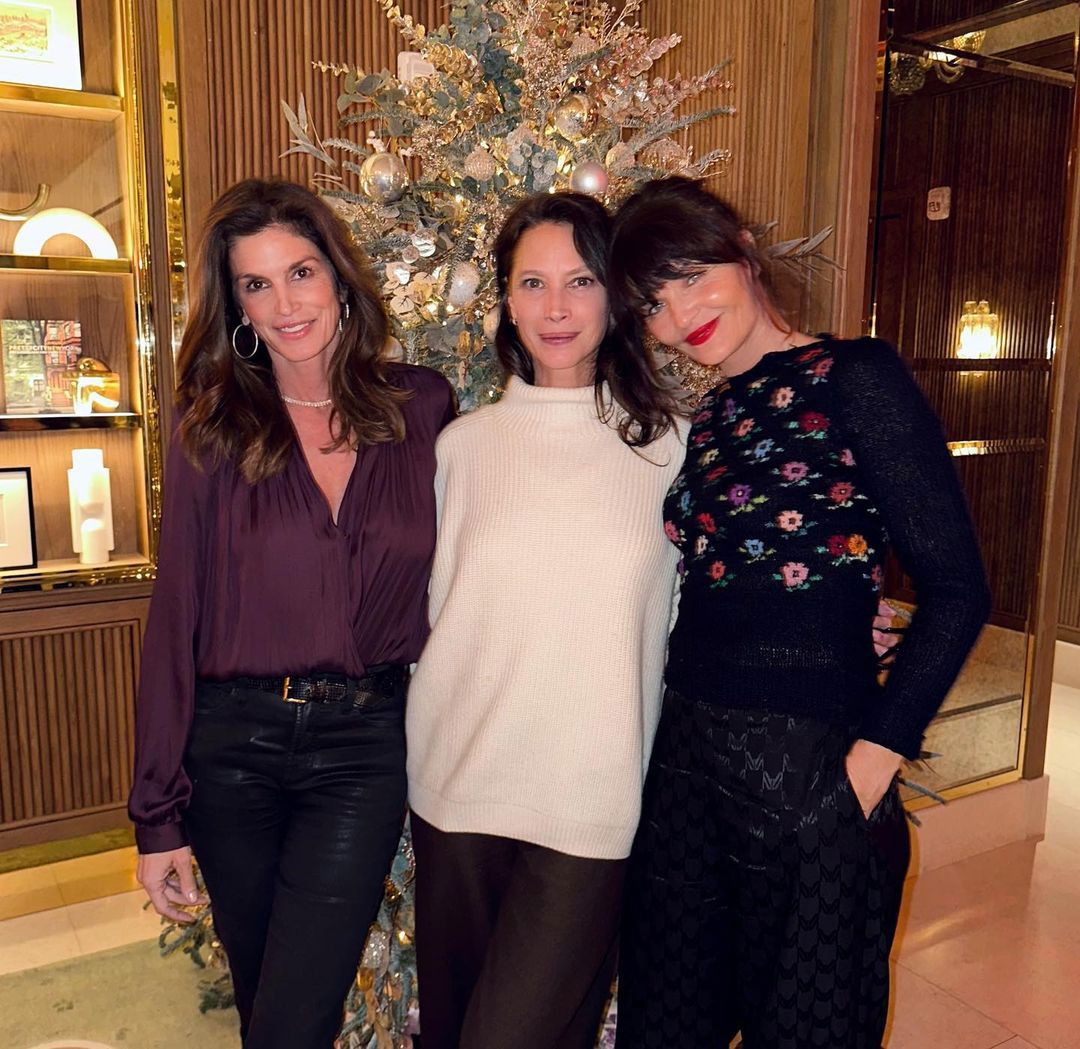 Just in time for Christmas, (LR) Crawford, Turlington and Christensen enjoyed a festive dinner together.
The three supermodels looked stunning in their warm winter wardrobe as they posed together in front of the Christmas tree.
The photos were shared by Christensen, 53, and Crawford, 56 on Instagram, each with very sweet captions.
"There's no better way to kick off that festive mood," Christensen shared in his post.
Below, Turlington, 53, writes: "Love you, long time".