Fashion
India growing more than other markets for Lladro: global chief, ET Retail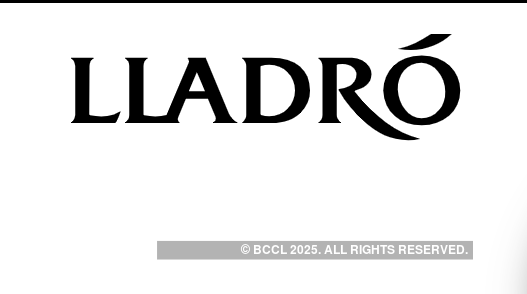 Spanish luxury porcelain brand Lladro, which has opened its second biggest store in the world in Delhi, plans to ramp up investment in India as it believes in the "future evolution" of the market, said its global chief executive officer, Ana Rodriguez. India accounts for 11% of Lladro's global sales. The company generates 69% of its business from heritage concept (high porcelain, classic sculptures, home and licences), 21% from new concept (design sculptures, scent and jewellery), and 10% from lighting.
Lladro will also have an "important" investment plan for developing online sales in the country next year, besides launching more mono-brand stores in the country, according to Rodriguez.
With the new boutique, Lladro now has eight own-brand stores in India in markets such as New Delhi, Gurugram, Mumbai, Bengaluru, Hyderabad, Chennai and Kolkata.
"For us, India is not only a key market but a very strategic market," Rodriguez told ET. "Because we have seen growth in this market since the beginning. We have been here since 2000 and people love our products. And we still have room to grow. India was 8% of our global sales five years ago and now it contributes 11% to our global sales. It's growing much more than any other market."
According to Rodriguez, Japan is the company's biggest market, accounting for a quarter of its sales.
"In terms of future growth, we are looking at the US, China and India. In India, our strategy is to have our mono-brand stores and control the stores directly because the brand and the products are so well understood that we want to preserve the way people see the brand," she said. "We will continue opening more stores in the country, probably more stores in Delhi, Bengaluru and Mumbai." During the Covid-19 pandemic, Lladro saw a surge in demand for Indian deity sculptures. From January to August last year, Lladro's business in India grew by 47% compared with the same period in 2021, making it the brand's most successful year in India. The price of the limited edition high-porcelain sculpture of Lord Balaji of 299 units, launched in 2018, grew by 38% since the launch and is now priced at ₹29,70,000 with only five units left in the world. The company has launched a limited edition high-porcelain sculpture of Radha Krishna on a Swing of 299 units this year, priced at ₹7,50,000, and the Ram Darbar, priced at ₹2,36,000, in the classic collection category.
"The spirit of India collection and the Indian deity sculptures are a very important segment for us. Not just within India, but also outside India, there are so many Hindu communities in markets such as the US for example," said Rodriguez. "Our Ganesha sculptures are always very successful."
Rodriguez said one of the characteristics of Lladro is being colourful and there is a strong connection with Indian culture in that sense. "We always approach our markets trying to understand the local mindset and culture in order to adapt and deliver something that connects with the people. And our 'Spirit of India' collection is a perfect match for India," she said.
The company is also focusing on segments such as lighting and jewellery and plans to ramp up the contribution of online sales to 25% over the next five years from 15% now.
Over the last two years, Lladro has opened stores in markets, including China, South Korea, Indonesia, Malaysia, Nepal and Thailand. The expansion is aligned with the company's omni-channel strategy, focusing on strengthening both digital sales channels and physical points of sale.