World
Iran blames Israel for drone attack, threatens retaliation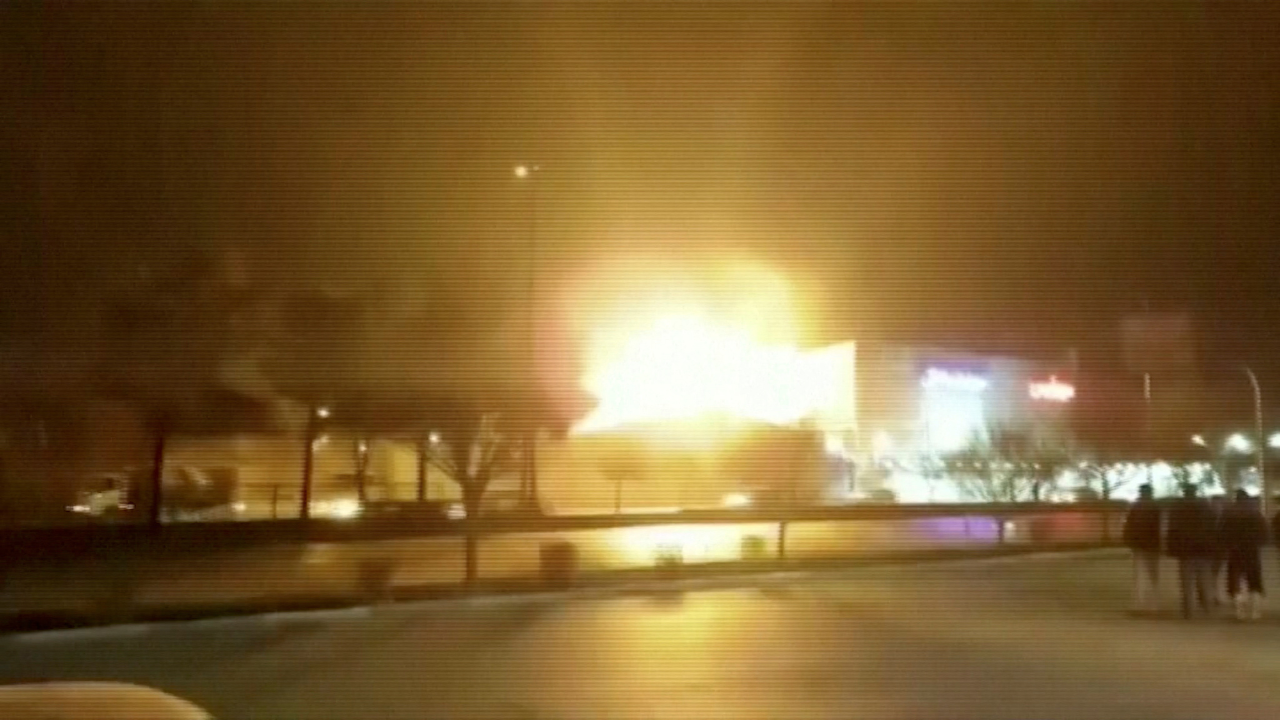 DUBAI: Iran on Thursday blamed Israel for a drone strike on a military workshop in its central city Isfahan over the weekend, warning that it "reserves its inherent and legal right" to retaliate.
Iran's mission to the United Nations, in a letter published on its website, attributed the attack late Saturday to Israel.
"Initial investigations show that the Israeli regime is responsible for this deliberate act of aggression," wrote the letter, signed by Iran's ambassador Amir Saeid Iravani. The letter did not detail what evidence supports Iran's suspicions.
Israeli officials declined to comment. However, Israel has carried out a series of attacks on Iran's nuclear program and other sites since the 2015 nuclear deal with world powers collapsed as part of a long-running underground war. years between Middle Eastern rivals.
Details of the Isfahan attack, which occurred around 11:30 p.m. Saturday, are still scarce days after the attack. A Department of Defense statement describes three drones launched at the facility, with two of them successfully shot down. The ministry said the third ball appeared to have passed and hit the building, causing "minor damage" to its roof and not injuring anyone.
Iran's state news agency IRNA later described the drones as "quadcopters armed with small bombs". Quadcopters, which get their name from having four propellers, are usually operated over short ranges by remote control. Iranian state television then aired footage of debris from the drone, which resembled commercially available quadcopters.
It is still unclear what the workshop produced. In his letter, Irvani referred to it only as "the workshop complex of the Ministry of Defense of Iran".
Israel was initially suspected of being behind the attack. Iran's Intelligence Ministry announced in July that it had foiled a plot to target sensitive sites around Isfahan.
A segment that aired on Iranian state television in October included purported confessions by alleged members of Komala, a Kurdish opposition party expelled from Iran and now living in Iraq, that they planned to target a military aerospace facility in Isfahan after being trained by Israel's Mossad in the investigation. However, activists say Iran has aired hundreds of forced confessions on state television over the past decade.
Mr. Iravani's letter to United Nations Secretary-General Antonio Guterres and the Security Council warned that Tehran could respond to the attack.
"The Islamic Republic of Iran reserves its inherent and legitimate right…to defend national security and resolutely respond to any threat or wrongdoing by the Israeli regime, wherever and whenever as necessary," the letter read.
Israeli officials rarely acknowledge activities carried out by the country's secret military units or the country's Mossad intelligence agency. However, Israeli Prime Minister Benjamin Netanyahu, who was recently re-elected, has long viewed Iran as the biggest threat his nation faces.
Iravani's letter privately complained about Mykhailo Podolyak, an adviser to the President of Ukraine Ukrainian President Volodymyr Zelenskyy, tweeted after the drone attack: "Breaking night in Iran … Ukraine has warned you ." Iran has supplied Russia with bomb-carrying drones that Moscow has used to target power plants and civilian sites in Ukraine during its war with the country.