World
Karabakh: Armenians flee Karabakh after defeat to Azerbaijan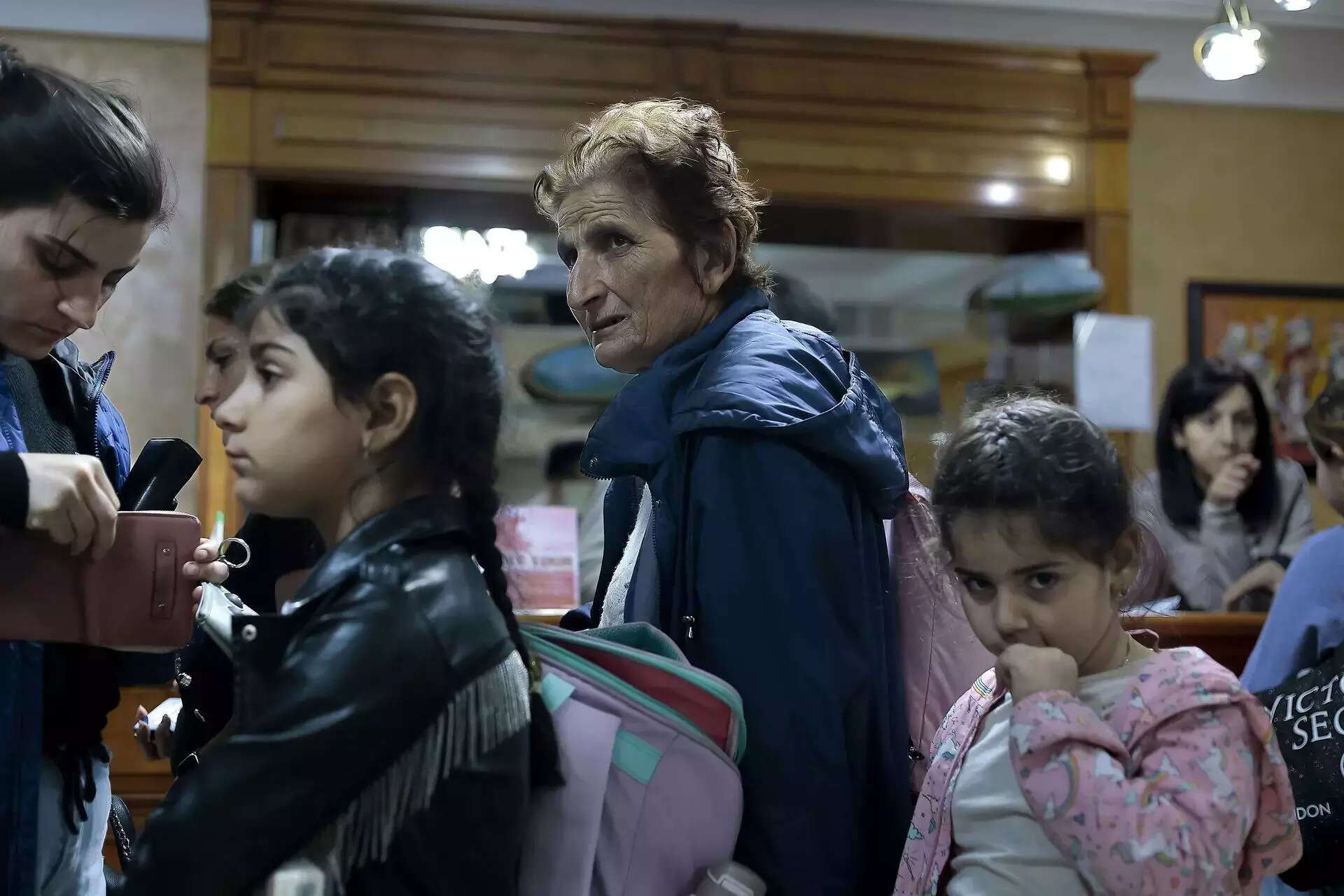 Thousands of ethnic Armenians fled the breakaway region of Nagorno-Karabakh on Monday, queuing up for fuel and jamming the mountain road to
Armenia
after their fighters were defeated by
Azerbaijan
in a lightning military operation.
The leadership of the 120,000 Armenians who call Karabakh home said Sunday that they did not want to live as part of Azerbaijan and that they would leave for Armenia because they feared persecution and ethnic cleansing.
In the Karabakh capital, known as Stepanakert by Armenia and Khankendi by Azerbaijan, crowds of people were loading belongings into buses and trucks as they left for Armenia. Refugees who reached Armenia said they believed the history of their breakaway state was finished.
Azerbaijan, which has repeatedly denied any claims of ethnic cleansing, said that the rights of Armenians in Karabakh, a territory internationally recognised as part of Azerbaijan, would be guaranteed. But thousands of ethnic Armenians have already left.
The Armenian government said at least 6,650 people from Nagorno-Karabakh had crossed into Armenia, up from about 4,850 people five hours earlier.