World
Khan: 'Don't stay at your homes, hide': Imran Khan urges PTI workers, leaders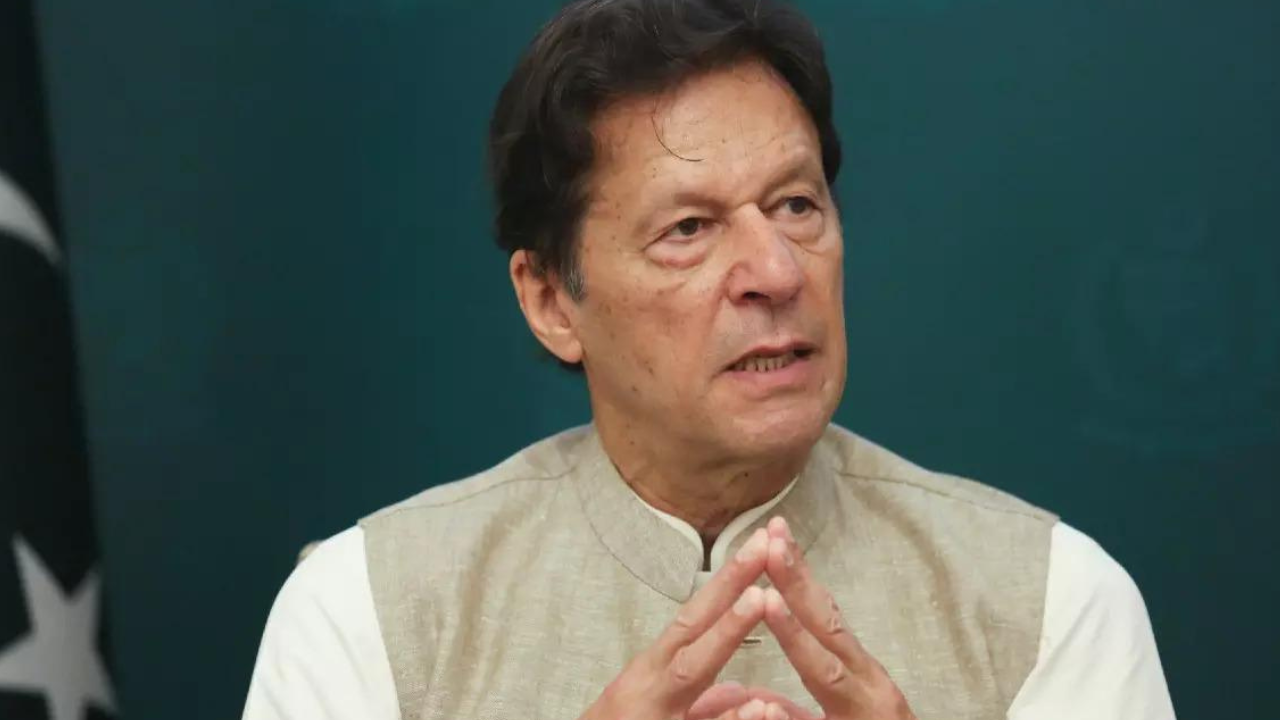 ISLAMABAD: Former
Pakistan
Prime minister
Imran Khan
urged party staff and office bearers not to stay in their homes but to take refuge, adding that a one-sided story is being spread against Tehreek-e-Insaf's party Pakistan.
Khan made the above comment in one
YouTube
live session on Wednesday night. His speech came a few hours after PTI suffered a huge shock due to Fawad Chaudharyannounced the suspension of political activity.
On Wednesday itself, PTI filed an application with the Sindh High Court (SHC) asking for the release of the detained party workers. The petition calls for the release of 263 PTI workers and leaders who were arrested following violent clashes that broke out across Pakistan on May 9 after khan was arrested in Islamabad High Court, Dawn reported.
Appearing in front of party workers and office workers alike, Khan said, "There is propaganda in the media and one-way [narrative] being played."
He also said that PTI employees are now very afraid of appearing in front of the media. [fearing] that they will be arrested and imprisoned.
"I've told my people to hide. I'm telling the workers and those in their positions that you don't have to go out. Don't stay at home, hide," Khan urged the workers. PTI.
Khan also lamented that more than 10,000 PTI workers have been jailed and held in poor conditions, according to Dawn.
"Currently, more than 10,000 of our workers are in prison and their situation is very difficult – they are locked in small cages, without good food and water and are not allowed to see a lawyer. are being treated as if they are foreign enemies of the country, but even then, prisoners of war have rights," the head of PTI said during the live session.
Khan also criticized the government for cutting internet connections around his Zaman Park mansion.
"I hope this talk reaches you," he hopes, claiming that the sole purpose of controlling the internet is to control the media, Dawn reported.
At the end of his speech, Khan said that he would rather die than accept slavery.
"The slavery they made us do….the way they strangled and forced them out of PTI. You weren't born to do this….when the nation bowed to fear, the that country will die."
"I want to tell my country that you should not accept defeat of any kind," Khan said, adding that he would not lose hope and would play to the last ball, Dawn said. believe.