World
Leading US daily New York Times loses Twitter verification badge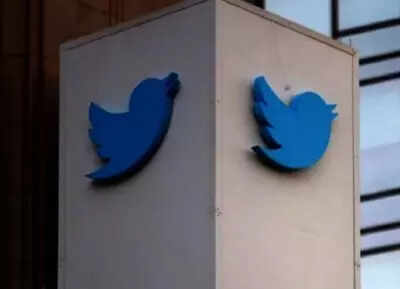 NEW YORK: Less than a week later
Elon Musk
announced Twitter's new policy on keeping verification badges, leading US media outlet "The New York Times" lost its verification badge on Twitter on Sunday.
Twitter has announced that it will remove the blue tick for old verified accounts starting April 1.
The microblogging site will remove the verified check-tick status of accounts Twitter has verified as notable before Elon Musk's takeover unless they're already signed up Blue Twitter or focus on business Organization verified by Twitter plan, Diversity report.
The only individual Twitter users, who will have a verified blue check mark, are those who pay for Twitter Blue, which in the US costs $8/month via web and $11/month via billing in apps on iOS and Android.
Earlier Thursday, the company announced that Twitter Blue is now available worldwide.
"On April 1st, we'll begin ending our old verified program and removing old verified checkmarks. To keep your blue checkmarks on Twitter, individuals can post sign Twitter Blue," Twitter posted from its official account.
However, Twitter hasn't revealed how it will handle the accounts of those "notable" mentioned on it.
For companies and brands, Twitter recently introduced a yellow check mark and has moved government accounts to a gray check mark. As pointed out earlier, signing up for the social network's new Twitter Verified Organization program in the US — this will be the only way to keep the yellow or gray checkmark badge — will cost 1,000 USD/month (plus tax) and 50 USD/month. month (plus tax) for each additional affiliate sub-account.
Twitter first introduced verified accounts in 2009 to help users identify that celebrities, politicians, companies and brands, news organizations, and other accounts are "recognized." they care" is genuine, not fake or parody accounts. The company previously did not charge a verification fee.
Musk launched Twitter Blue with a checkmark badge as one of the premium perks within two weeks of taking over the company.
Members of the White House will have to spend their own money to maintain blue verification checks on Twitter, the White House notified its staffers on Friday via an email saying they would not sign up for Twitter Blue , New York Post reported .
After Elon musk took control of Twitter as CEO, a change was announced regarding the blue checkmarks. Under the new policy, Twitter plans to discontinue its long-standing verified program, removing blue checkmarks from accounts that don't pay the $8 monthly subscription fee.
The White House will join individuals like the NFL quarterback Patrick Mahomeswho won the Super Bowl and NBA superstar Lebron James refused to continue to pay the monthly price to be verified, the New York Post reported.
After taking over the microblogging site, Musk announced the ability for users to purchase a verified blue tick through Twitter Blue.
Despite receiving internal warnings from Twitter's own trust and safety staff, Musk's scheme resulted in the impersonation of well-known accounts, including Twitter's advertisers, The Verge news.
After Musk took over Twitter, the microblogging site added and removed separate, gray checkmarks on popular accounts without explaining why.
"We understand that Twitter Blue does not provide a personal-level verification service," White House Director of Digital Strategy Rob Flaherty informed employees via email, according to the New York Post.
"Therefore, the blue checkmark will now only serve as verification that the account is a paid user. Employees can purchase Twitter Blue on their personal social media accounts with personal funds," Flaherty said. write in email.