World
London: Car crashes into front gates of Downing Street in London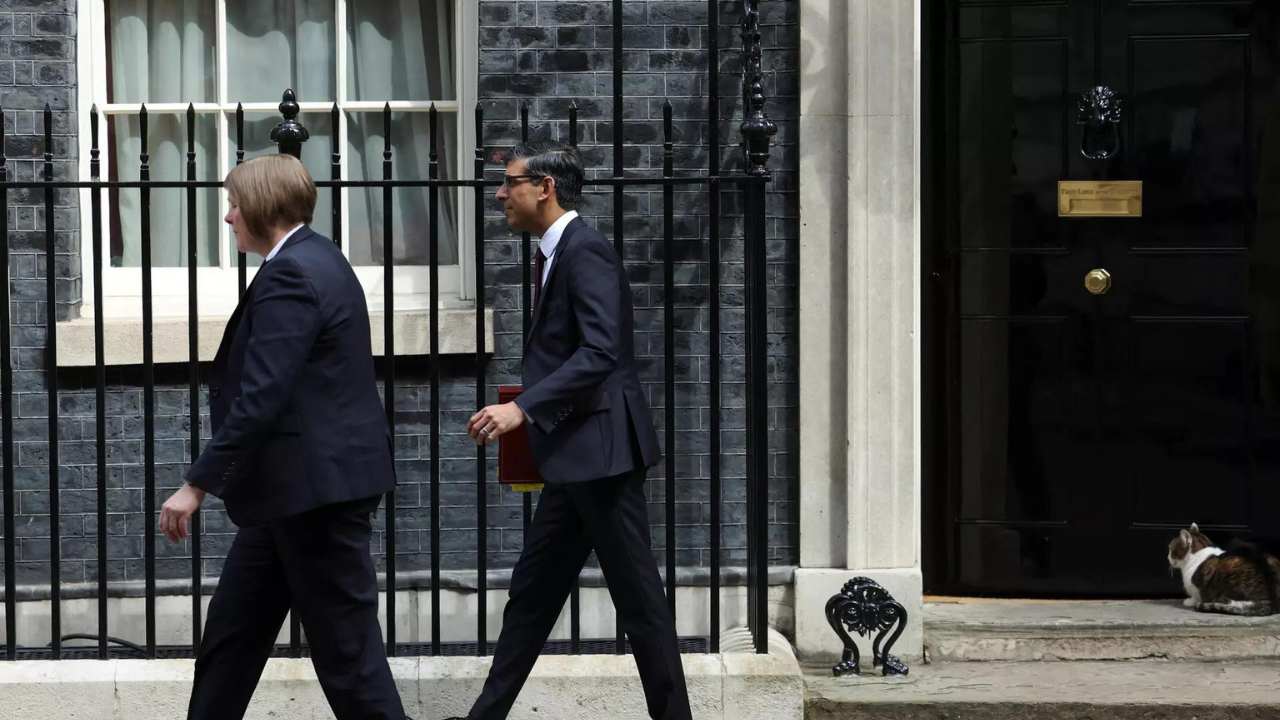 LONDON: A car collided with the front gate of Downing Streetwhere the Prime Minister Rishi Sunakoffices and residences are located,
London
One more man was arrested on suspicion of dangerous driving, police said on Thursday.
"At around 16:20, a car collided with the gate of Downing Street on Whitehall. Armed officers arrested a man at the scene on suspicion of criminal offenses and dangerous driving. ", police said in a statement. "There are no reports of any injuries."
Police said investigations are ongoing.
A Reuters witness said there was a small car outside the gate, with the doors and trunk open. The fence is located along Whitehall, a main road that runs through Downing Street, where several government offices are located.