World
Modi: Why Aussie PM called Modi the 'boss' | India News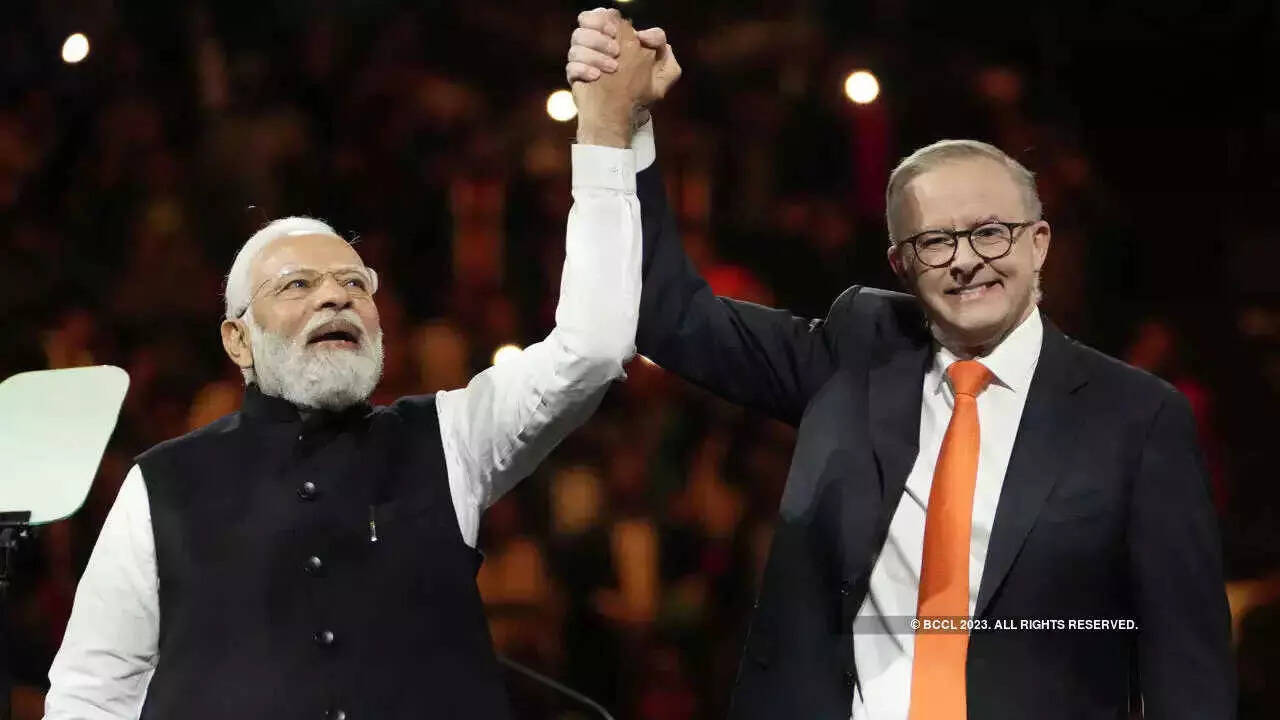 AFTERNOON
Narendra Modi
said on Tuesday that the biggest and strongest foundation of India-Australia relations is mutual trust and respect as he, along with his Australian counterpart Anthony Albanese, addressed the Indian diaspora at an event. Sydney and renamed a suburb 'Little India', reflecting strong Indian views. between two strategic partners. Revision also announced that India will open a consulate in Brisbane to meet the long-awaited demand of the expat community.
Unusual comparison
Modi, who received a warm welcome that Albanese said did not even match legendary American singer-songwriter Bruce Springsteen, also described India as "a force of global interest" and a "bright spot" " in the world economy.
"The last time I saw someone on this stage was Bruce Springsteen and he didn't get the welcome that Prime Minister Modi had. Prime Minister Modi is the boss. [a nickname used for Springsteen by his fans]Albanese said.
From cricket to yoga
Modi on Tuesday invoked the ticketing relationship between India and Australia and said millions of Indians mourned when the great Australian cinematographer Shane warned died last year.
He gives the example of yoga, cricket, film and the cooking show 'MasterChef' to highlight the strong relationship between India and Australia.
Affirming the ever-deepening strategic partnership between India and Australia, Prime Minister Modi said "we expect bilateral trade between the two sides to more than double in the next five years" after signing the Agreement. Agreement on Economic and Trade Cooperation last year.