World
Nato: Nato chief admits splits on Ukraine membership push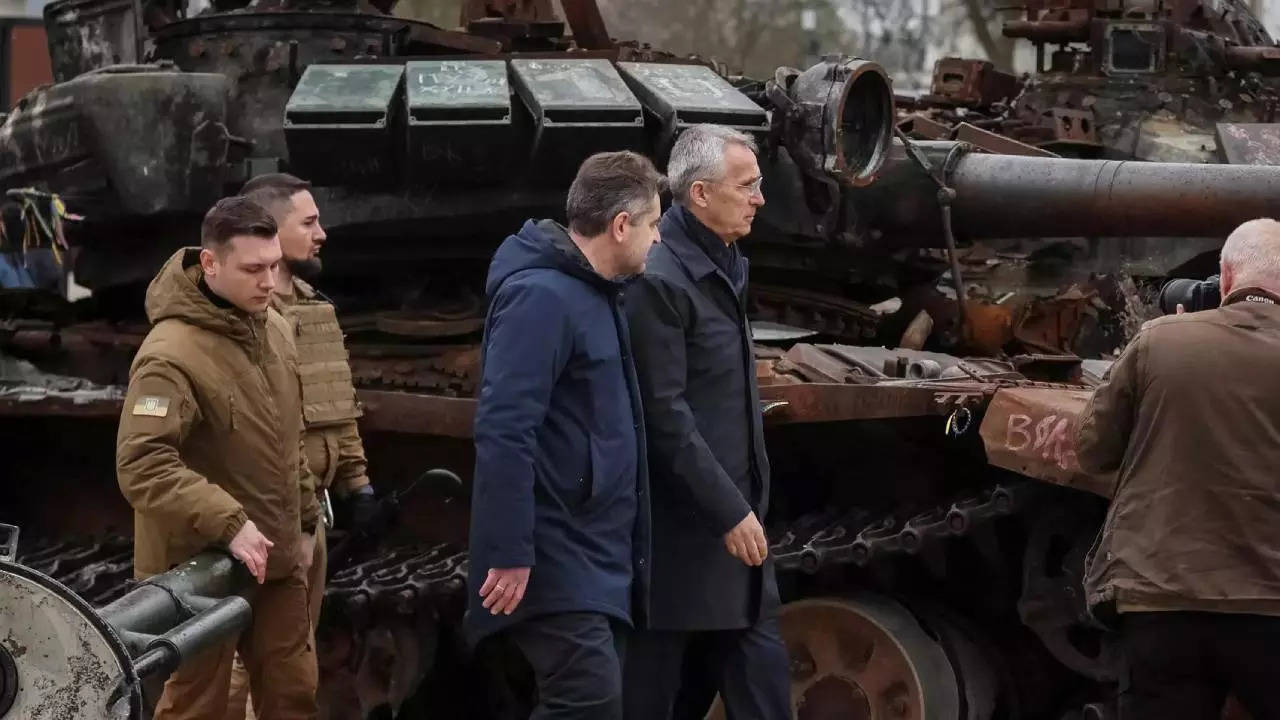 BRUSSELS:
NATO
Secretary General Jens Stoltenberg on Wednesday said members of the Western military alliance are divided over what to do at the upcoming summit on
Ukraine
promote participation.
"In that regard, there are different views within the alliance and, of course, the only way to make decisions within NATO is through consensus," Stoltenberg told a conference in Brussels.
Ukraine – backed by NATO countries in Eastern Europe – is calling for a "clear message" at the July summit of coalition leaders in the Lithuanian capital Vilnius that it will join after Russia's war ends.
Kiev admits it won't become a member while fighting fiercely over its territory. But they want the alliance to move beyond the vague 2008 pledge that it will one day join NATO.
"No one can tell you exactly what will be the final decision at the Vilnius summit on this issue," Mr. Stoltenberg said.
Diplomats from NATO countries say that their dominant military power, the United States, is reluctant to go beyond the oath of membership to Ukraine 15 years ago.
Joining NATO means Ukraine will be protected by the alliance's Article 5 collective defense clause, which obliges all allies to help defend it if attacked.
Ukraine's Western allies are weighing whether other forms of security guarantees can be offered to Ukraine to reassure Kiev as a temporary step before it becomes a NATO member.
France on Tuesday said it was ready to reach an agreement with Ukraine on "security guarantees that will help the country defend itself in the long term".
"The ultimate guarantee of security will be NATO membership, but… that's not what's going to happen in the middle of a war," Mr. Stoltenberg said.
"The question is what are we going to decide and how do we deal with the membership issue at the Vilnius summit? And as I said, it's too early to tell."
Stoltenberg said that when the war in Ukraine is over "we need to make sure that we have arrangements in place to prevent Russian aggression".
"It is in part by providing military assistance to Ukraine to help them deter and defend themselves," he said.
"But that will also open up discussions about different types of security arrangements."
Stoltenberg said he hoped NATO leaders would at least agree at the summit on a multi-year program to help transition Ukraine's military to Western weapons.
Russia's war has prompted Ukraine to switch to standard NATO weapons as its international backers have moved increasingly advanced weapons to Kiev.