World
One killed, 15 wounded in Russian attack on Ukrainian clinic: Volodymyr Zelenskyy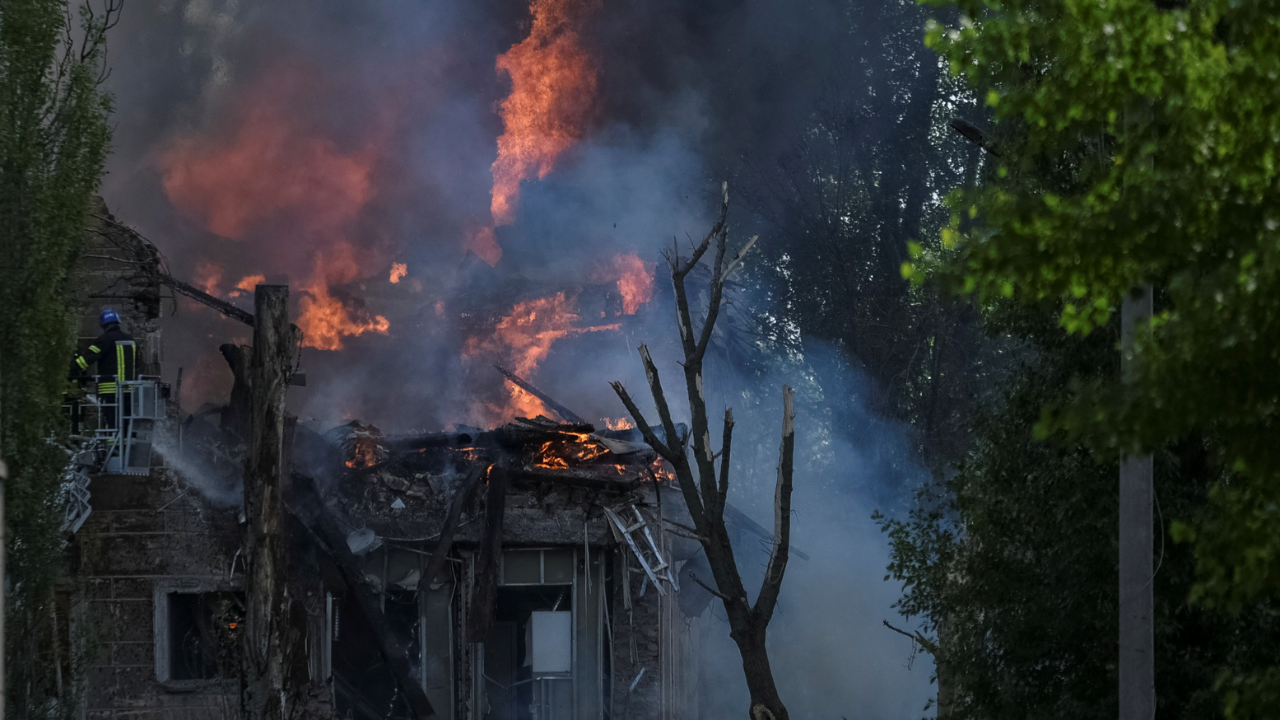 KYIV: At least one person was killed and 15 injured in a Russian missile attack on a clinic in the eastern Ukrainian city of Dnipro on Friday, Ukrainian President Volodymyr Zelenskyy said.
He denounced the attack as a crime against humanity, and Ministry of Defense of Ukraine called it a serious war crime under the Geneva Convention, which regulates how soldiers and civilians should be treated during war.
The video shows a devastated building with smoke coming from it and rescuers searching. Much of the upper floor of a three-story building was badly damaged, as were cars parked nearby.
"Another (Russian) missile attack, a crime against humanity," Zelenskyy wrote on Twitter.
"The buildings of a psychological clinic and a veterinary clinic in the city of Dnipro were destroyed. As of now, one person has been killed and 15 injured."
Russia denied repeated accusations that its soldiers committed war crimes in the Ukraine.
Ukrainian officials said earlier on Friday that air defenses shot down 10 missiles and more than 20 drones launched by Russia in overnight attacks on the capital Kyiv, Dnipro and regions. east.
Reuters was unable to verify the reports.
Russia, which launched an all-out invasion of Ukraine 15 months ago, did not immediately comment on the reported airstrikes but said Ukraine had hit two regions in southern Russia with rockets. fire and drones.