World
Pakistan, IMF consider new $2.5 billion standby aid, Dawn Says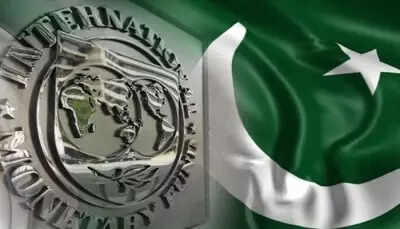 Pakistan
negotiating with
International Monetary Fund
for a new $2.5 billion rapid fallback support when the current program expires on June 30, the Dawn newspaper reported on Wednesday, citing people it did not identify.
The short-term deal – six to nine months – is being proposed including a $1.1 billion prepayment disbursement over the next 15 days, followed by two or three more reviews for up to $500 million dollars each time, according to the newspaper. The plan will support the country's transition to a newly elected administration later this year, it said.
The cash-strapped nation is taking decisive steps under the fund's rules to regain access to a $6.7 billion relief program that has been delayed by more than six months.
Islamic
adjusted the national budget, raised taxes and energy prices to win the support of lenders.
The measure is one of two options being discussed between Pakistani authorities and the Washington-based lender. The second option is an immediate disbursement of $1.1 billion under the current program, which would essentially bypass the remaining $1.4 billion quota approved by IMF executive boardnewspaper said.
The South Asian country is experiencing a severe economic crisis amid record high inflation and interest rates. The funds will help the country weather the dollar crisis, alleviate supply shortages and bring the economy out of the crisis ahead of this year's election. Pakistan is one of the biggest customers of
IMF
with nearly two dozen bailouts since the 1950s.