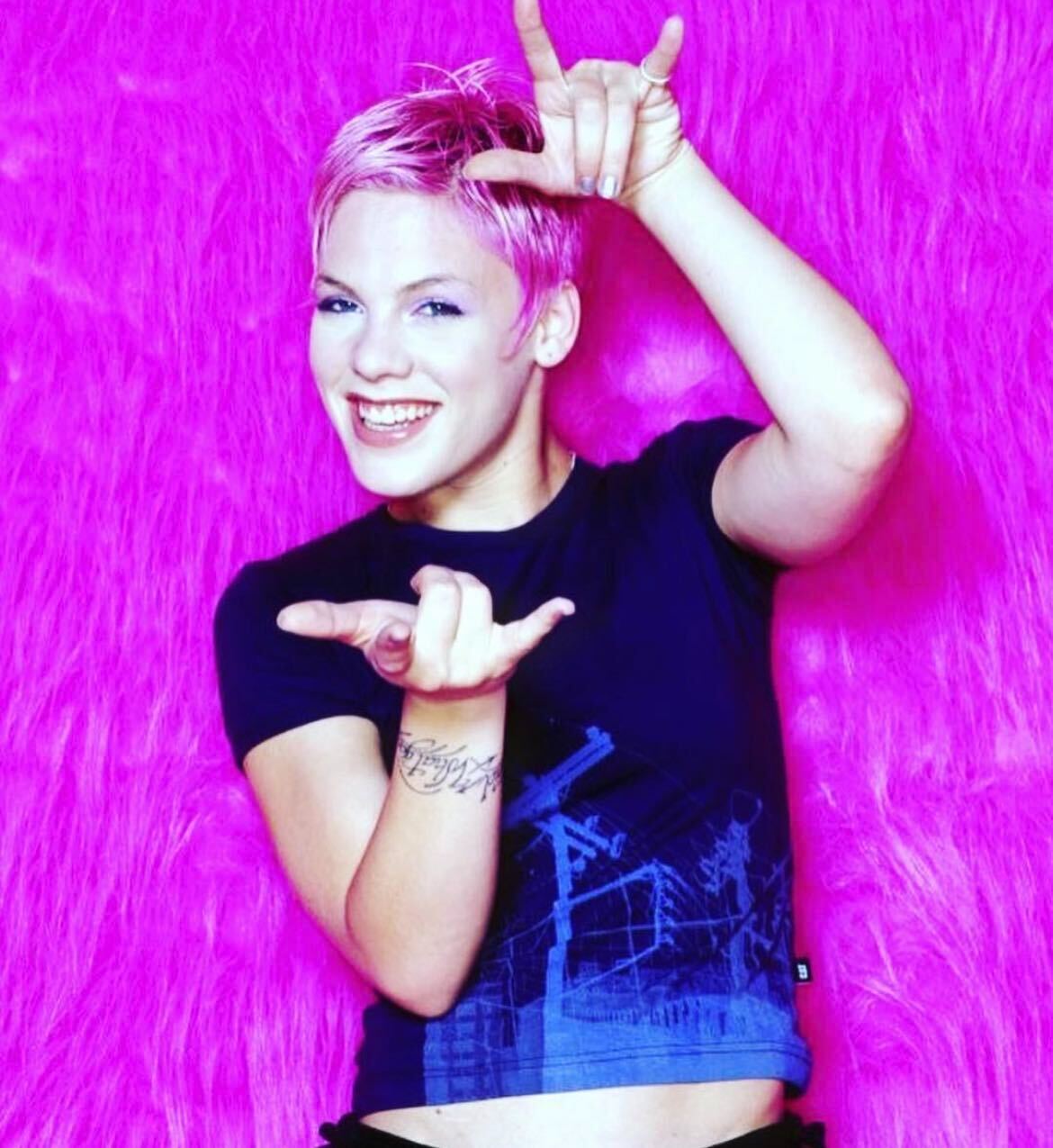 Around the age of 14, Alecia, who has now adopted the stage name 'P! nk', began performing at clubs around Philadelphia.
At the age of 16, Pink, along with Sharon Flanagan and Chrissy Conway, formed the girl group R&B Choice.
The group was signed by a record label in Atlanta, where they moved to record an album. The album was never released but one of their songs, Key to my heart, appeared on the soundtrack of the 1996 film, Kazaam.
At a party that year, Pink was given an ultimatum: go alone or go home.