Entertainment
Rapper Drake's warning after fourth time being pelted on stage
Rapper Drake has had another item thrown at him on stage, following a litany of other objects in a rising trend at concerts.
This time he had a book pelted at him by a fan during his Friday concert in San Francisco (Saturday in Australia).
"You lucky I'm quick," he told the fan after catching it in time. "Would've had to beat your ass if that hit me in the face."
READ MORE: Prince William apologises for not making it to Australia for FIFA Women's World Cup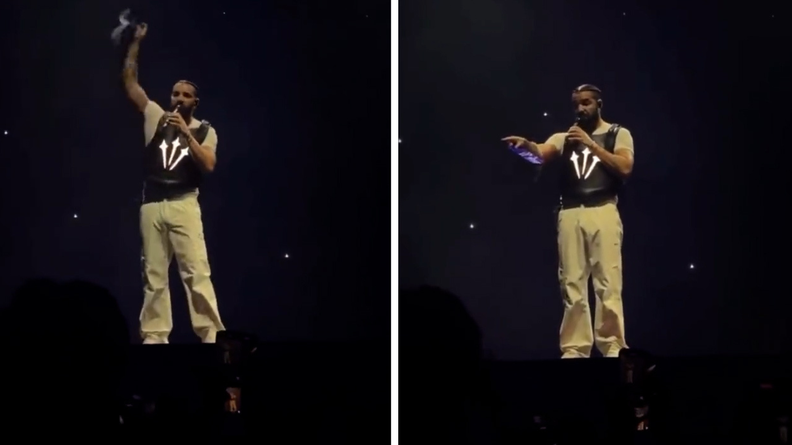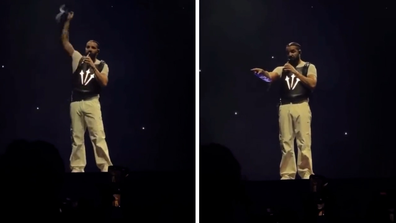 The 36-year-old musician was most recently hit with a 36G bra from a fan, after he requested that undergarments be thrown on stage instead of other items.
He told the crowd at his Montreal gig last month, "I would just like to say before I go onto this next song, this is the first stage where I don't have no bras, and I'm deeply disappointed.
"But don't start throwing shoes and phones and s–t," he said. His fans did not listen.
READ MORE: 'Why separate bank accounts are the secret to a lasting marriage'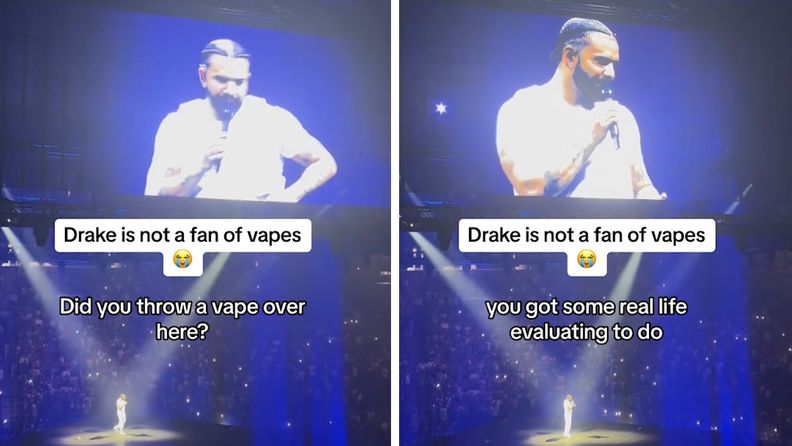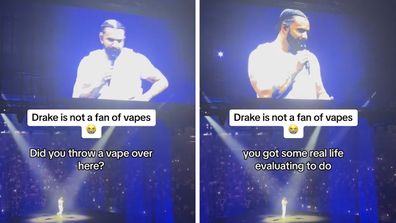 Just days earlier, he had a vape thrown at him from the crowd.
The Hotline Bling singer was stunned as he questioned it. "Hey, who threw this? Who threw the vape?"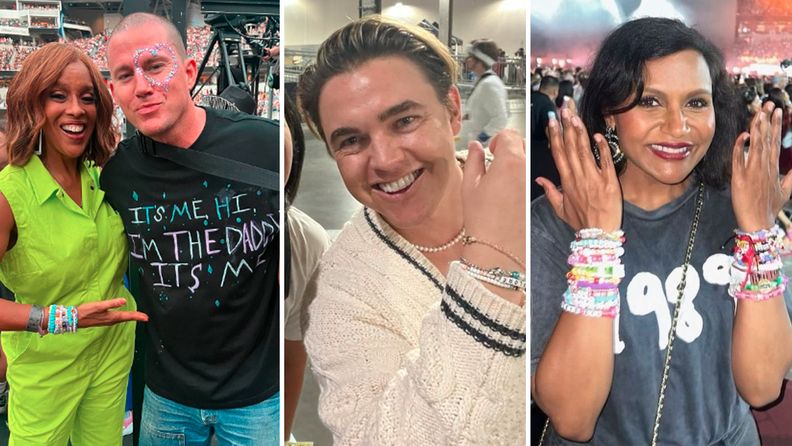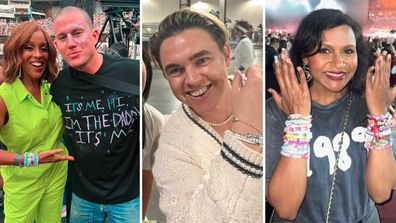 Legendary actor shares shock reaction to Eras tour
"There's no way you're taking life serious if you think I'm gonna pick this vape up and vape with you at the f—–g Barclays Center."
The audience laughed as Drake used his foot to kick the vape on the ground, telling it's owner, "You got some real life evaluating to do."
READ MORE: 'Music is the universal language': Aussie icon's connection to royalty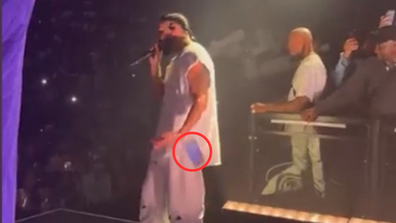 "Throwing this f—–g lemon mint vape up here… Thinking I'm about to vape with you at the Barclays."
Before this incident, he was also hit by a phone which struck his wrist, but didn't let it disrupt the performance.
In the last few months, many artists have been the victim of this disturbing new trend at concerts, with a number of them coming away with injuries.
READ MORE: Six things you can do in 'the home of football' to keep those FIFA Women's World Cup feels going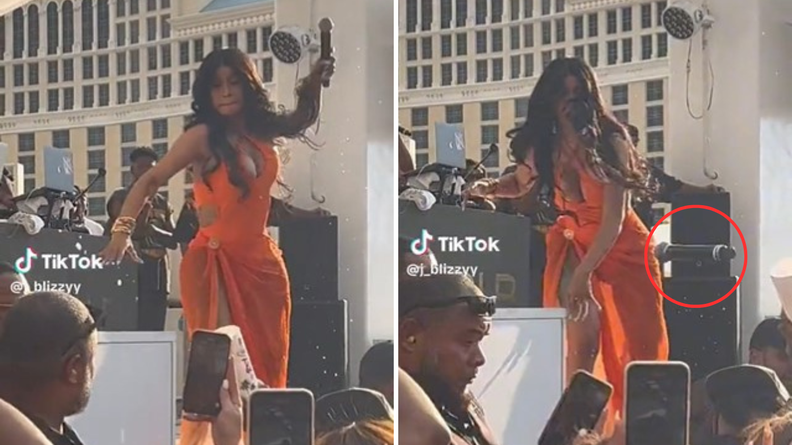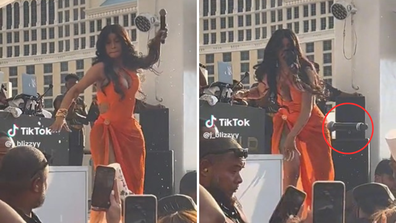 Harry Styles took a second to collect himself after he was hit in they eye with an object while performing in Vienna. Bebe Rexha, Kelsea Ballerini and Ava Max, have also had things thrown at them, with Rexha suffering a serious injury to her eye.
The only artist to "fight back" against concert-throwers has been Cardi B, who lobbed her microphone at a fan who splashed her drink at her during a performance. The fan who was allegedly hit with the microphone filed a police report with the LVMPD after being "struck by an item that was thrown from the stage," police told CNN.
For a daily dose of 9Honey, subscribe to our newsletter here.
However, Cardi B will not face charges, as the case was dismissed due to insufficient evidence.