Game
Remembering Klonoa's Dream GBA Performers – Empires, Champions, and Puzzles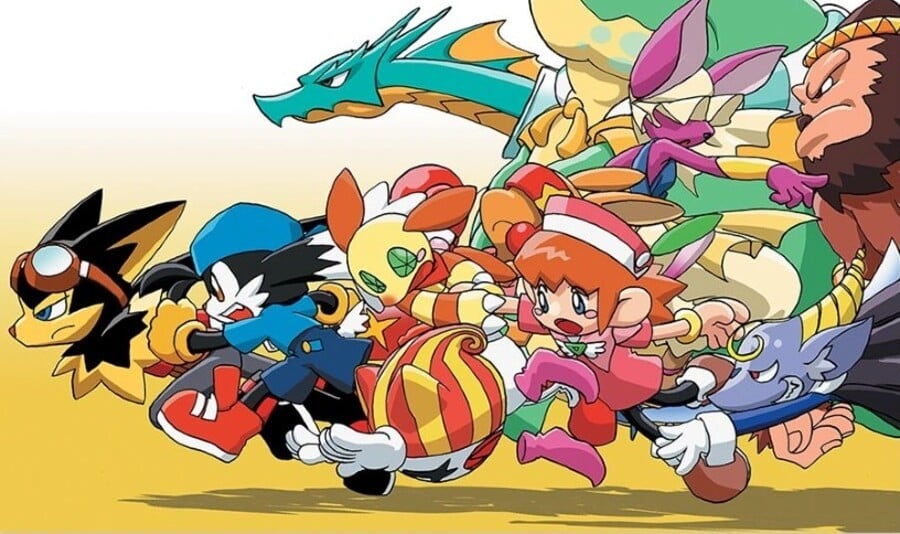 The 90s and 2000s were a completely different era. I can't tell you how many times I've played the same demo disc or played the same game over and over again as a kid. Klonoa, the old mascot of Bandai Namco – will be back soon Klonoa Phantasy Reverie Series – was the first video game character I ever did this with.
I have a slight obsession with a particular demo disc containing the first level of Klonoa: The Door to Phantomile – the crisp music, the sound of the forest wind, the lovable floppy-eared characters, and the adorable visuals captured my enthusiasm like no other. And finally, I got my hands on Door to Phantomile and the PS2 sequel – Lunatea's Veil – and play both to death. For many people, these two games (and Wii remake of the first) is where the series ends, and here are the two titles included in the upcoming Switch game.
But I love Klonoa and I want more. I couldn't resist his flowing black and white design or his oversized cap. And I discovered a whole other world of adventure in which the cat-like, rabbit-like creature has been involved – especially on Nintendo's own Game Boy Advance. Klonoa: Empire of Dreams and Klonoa 2: Dream Champ Tournament often forgotten along with Sony's more famous black-and-white mascots, but their efforts in translating Klonoa's aesthetics and gameplay into a smaller, less powerful system are worth noting. . You can still capture them on the Wii U if you're fast.
These two handheld entries weren't even the first non-Sony titles for Klonoa, as the character had a Japanese-exclusive WonderSwan game back in 1999. Klonoa: Moonlight Museum saw Klonoa and his friend Huepow have to restore the moon in the sky and escape the museum of the same name. The game has five worlds with six visions (levels) in each, and in each vision you must collect three stars to unlock a door to the end. It was this and the transition to a more puzzle-focused platform that served as the foundation for two GBA games.
Dream a little dream
I haven't played that Wonderswan entry, but I caught Empire of Dreams faster than one of Klonoa's wind bullets the minute it dropped in 2002 (in Europe) and devoured most of it in two viewings. . Looking back at it now, I can see maybe why people don't remember this, or didn't even know it existed, because it lacks the typical 2.5D visuals of console games. But even as a kid with bright eyes, I can say this is 100% a Klonoa game.
For me, the highlight of a Klonoa game – aside from spinning a 3D tree on a 2D plane – has always been the kaleidoscopic colors, creative levels, lovable characters (and enemies) , and touching punch hidden in the story. In short, the Klonoa game is very cute, cute and always ready to make you cry. Empire of Dreams has all of these.
The story may not have the emotional climax of Door to Phantomile or Lunatea's Veil, but I'd be disappointed if I hadn't sobbed like a baby, and even surged a few times when I replayed it recently. After all, Klonoa is a Dream Traveler, and his job is often to save people's dreams. And that's exactly what he's doing here. Who could not relate to having dreams, or dread the lack of your dreams and ambitions?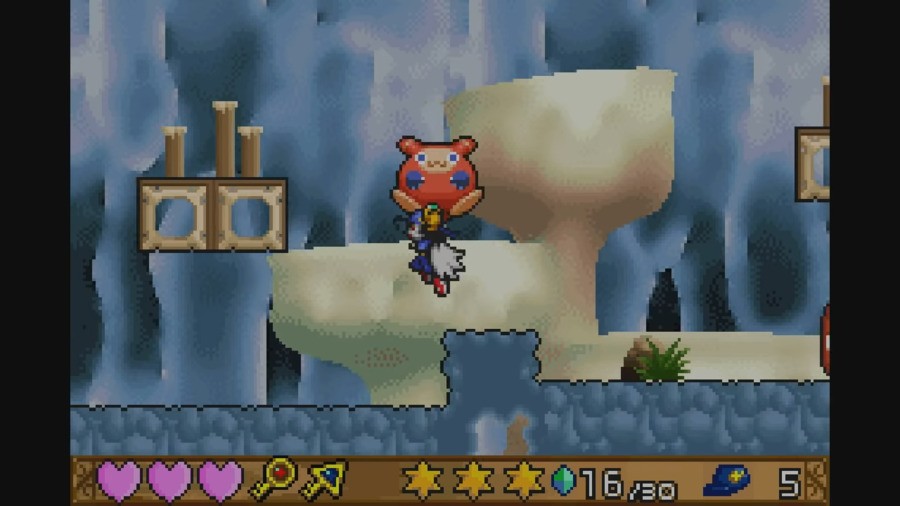 One of the things I love most about Empire of Dreams is how effectively Namco transfers the puzzle-platforming elements of the "3D" game to the 2D screen. There are some real clutch moments of backgrounding where the difference between missing a ledge and landing on it is just pixels.
Across the game's five worlds are seven visions (levels) – five normal visions, one auto-scroller and one that uses Klonoa's trust board – as well as a boss level at the end. You can also make the levels as easy or as difficult as you like – do you want to collect all 30 Dream Stones (gems) in every level? Will you risk it all for an extra life? My kid will stick to the GBA in bed with my Worm LED peripheral for every stressful jump, hopefully I'll make it through. I grew up on collectors, so there's no reason why I wouldn't try and get every stone of my dreams.
Some of the challenges also really baffled me, and still are today. A lot of this involves creative uses of Moos – the game's inflatable enemies – which Klonoa can pick up with a wind bullet from his special ring. Vision 4 in every world is the aforementioned plane game and getting all 100 Dream Stones in those levels can really, really difficult.
I spent a lot of time focusing on my GBA trying to memorize every little hill and every enemy position, figuring out when to make the perfect jump or get Klonoa big ear flaps to make him floating. And the automatic reels bring up Klonoa's platform accuracy Super Mario World levels. It was all about instinct, being an impatient child I was a little lacking. I'm actually still a bit impatient, so replaying these levels now still makes me a bit frustrated!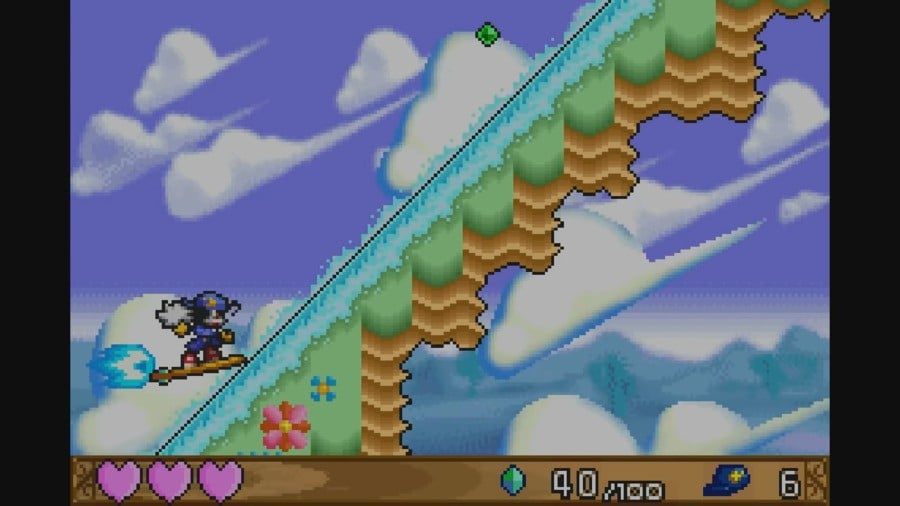 Maybe that's why I never beat the game as a kid, even though I love the aesthetic. I can't understand enough "Wahoo!" cry when he's double-dancing with Moo, but Empire of Dreams is a bit harder than the mascot's PlayStation outings. When I got to the game's second world, Priamill, I remember getting to vision 2 and having flashbacks to a particular jump I spent a lot of time trying to make. This time I hit that brick wall too!
Probably because it launched so close to Lunatea's Veil (which came out before the GBA game in Europe) – a game that I can consider to be one of my favorites when – Empire of Dreams has been buried in hype. Critics raved about the PS2 game, but it sold poorly. However, Empire of Dreams had a sequel in 2002 based on the 2D puzzle formula and increasing the difficulty even more. But it took almost three years to cross the West Coast.
Champ about this
Dream Champ Tournament is probably the hardest Klonoa game in my eyes, and the first time I played it was fairly recent as the game never came out in Europe. I was certainly bitter about this at the time, but maybe it was a sign that Klonoa was dwindling in popularity. Although, for some reason, we received Klonoa Beach Volleyball on PlayStation while North America isn't – maybe Dead or alive Need a more lovable European rival?
Honestly, I didn't love the Dream Champ Tournament as much as the other games I've played. First, the story lacks much of the emotion I've come to expect from a Klonoa game. It's basically a big tournament where a lot of new and returning Klonoa characters take part – Joka from Door to Phantomile and Lolo and Popka from Lunatea's Veil appear and new characters like Guntz (called Gantz) here) will be released. But mostly it – just a bunch of friendly opponents and a final, unsatisfying twist.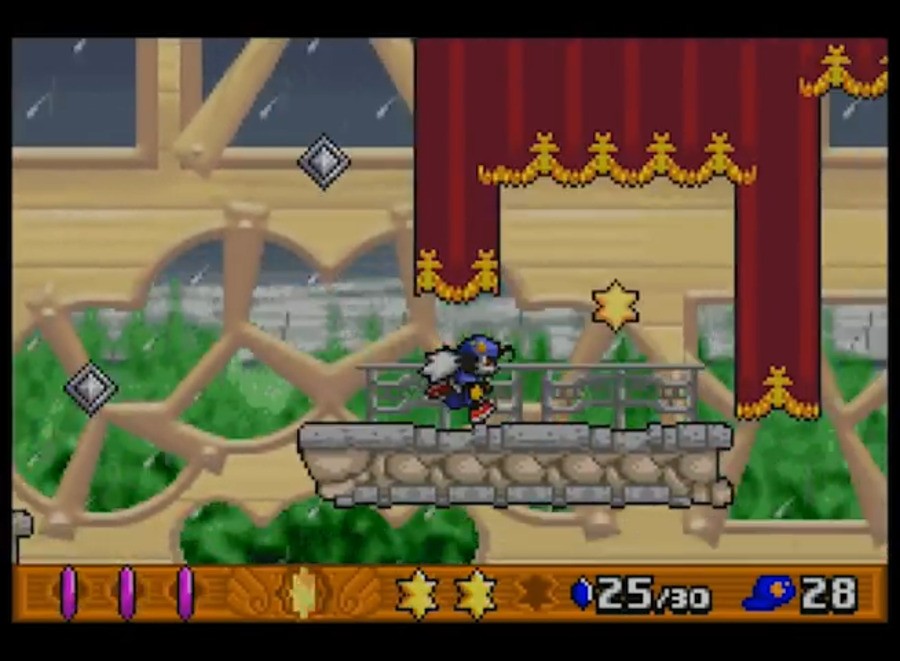 However, the levels are even more tightly designed than the first, and even more beautiful. The GBA screen pops up with colors and condensed, maze-like levels filled with puzzles that will make you think. A few new enemies from Lunatea's Veil – such as enemies that change color with every enemy it hits, and a second that can launch Klonoa upwards like a lightning bullet – are used in some sentences The conundrum is even more deceptive.
However, the bosses are a pretty big difference from the regular Klonoa recipe, and I really don't like these. In a "traditional" tournament style, Klonoa must race against the opponent at the end of every level and Fight with one boss at the same time, in many cases. One involves running away from a giant rolling bug pretty quickly. Another sees a giant pink seahorse/shrimp-like creature floating around in every area and firing rockets at you. And, although these boss levels are divided into three parts, if you fail or die at all, you have to start over from the beginning.
I like the change in formula in practice, but in reality, Klonoa's puzzle-based platform and speed-based races don't go well together. Unlike in autoscrollers there are only Klonoa, Moos and the devil platform, now there is also a timer and Another big obstacle along the way. Not a negative Nancy about it, but these bosses don't work for me!
Still, I appreciate the game's challenge – especially the EX stages, which Klonoa fans will be familiar with. These unlockable stages put all your skills to the test in some pretty tough foundational stages where you have to use everything you've learned so far. They are tough in Lunatea's Veil, but the Empire of Dreams and Dream Champ Tournaments are really successful.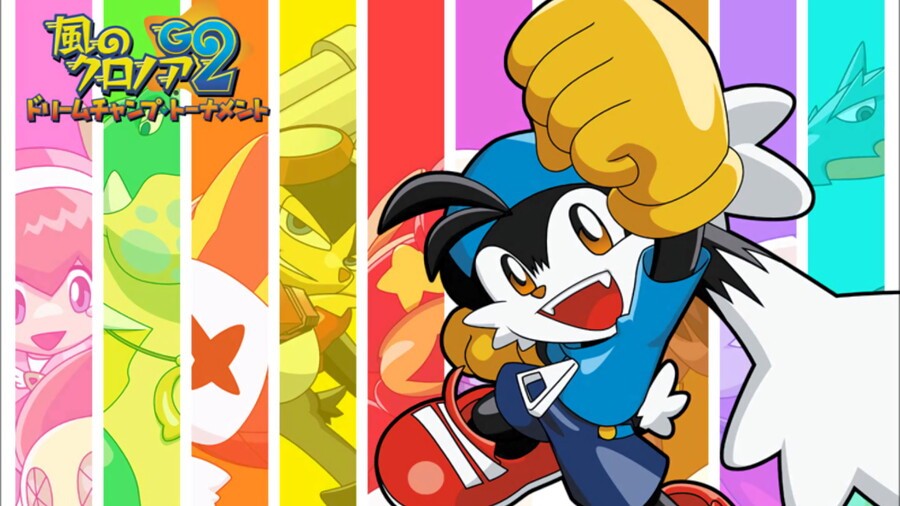 Don't dream it's over
Sadly, Dream Champ Tournament was the last new Klonoa game to be released in the West. An action RPG – Hero Klonoa: Densetsu no Star Medaloften translated into Hero of Klonoa: Legendary Star Medal – debuted in 2002 as a Japan exclusive, but a fan translation was completed earlier this year by the Klonoa Mega Chat Translation Team (as well as the English patch for the Moonlight Museum). But conversely, the series has been dormant since the Wii's Door to Phantomile remake was bombed in 2008.
Bandai Namco has never forgotten Klonoa. He has been a guest in many Namco games such as Xenosaga episode 1much Story about Role-playing games (as alternate costumes or as dolls), and even in Soulcalibur DRAW and Tekken 7. But I'm especially excited that we'll be getting the Phantasy Reverie Series on Switch soon.
Just because those GBA games didn't hit the heights like the PlayStation, Empire of Dreams, and Dream Champ Tournament entries don't deserve to be forgotten. Maybe they will appear in that rumor GBA Nintendo Switch Online lined up? Or do we just dream it?
---
Share your love for Klonoa and excitement for the upcoming Phantasy Reverie Series below.