World
South Korea to host rare talks with Japan, China diplomats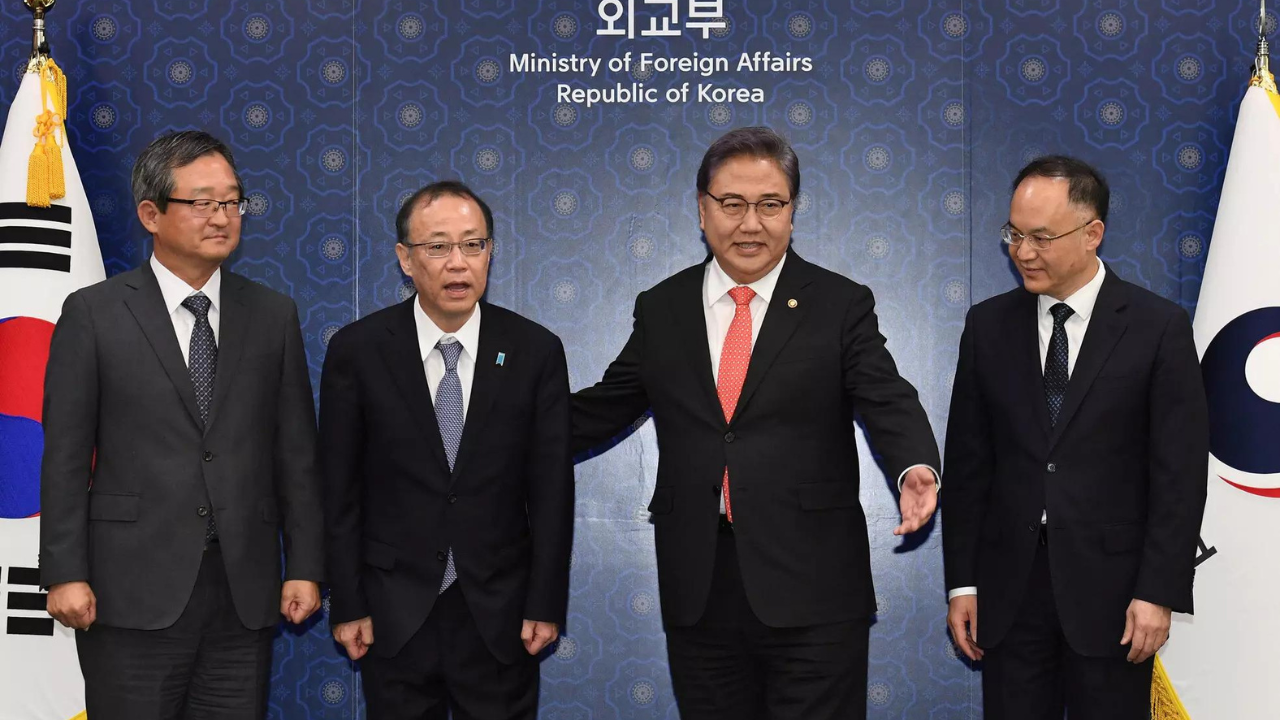 SEOUL: South Korea is hosting a rare meeting on Tuesday with senior diplomats from Japan and China, the foreign ministry said.
The three-way talks are seen as an attempt to ease Beijing's concerns over Washington's deepening security ties with Tokyo and Seoul.
As the threat from nuclear-armed North Korea grows, South Korea's president Yoon Suk Yeol has pulled Seoul closer to long-standing ally Washington.
He has meanwhile sought to bury the hatchet with Japan, also a close US ally.
The allies have since held joint military exercises, infuriating North Korea.
In August they said a "new chapter" of close three-way security cooperation was beginning after a historic summit at Camp David in the United States.
Tuesday's meeting will explore potential cooperation between Seoul, Tokyo, and Beijing, and also consider the possibility of resuming long-stalled leaders' summits, the foreign ministry said.
The last such summit took place in 2019.
No other leaders' summit has since been held because of diplomatic and historical disputes, in part linked to Japan's colonial rule over the Korean peninsula from 1910-1945.
Beijing, Seoul's biggest trading partner, is also North Korea's most important ally and economic benefactor.
It has recently sent senior officials to attend Pyongyang's military parades.