World
Strike: On Day 146, Hollywood screenwriters reach deal with studios to end strike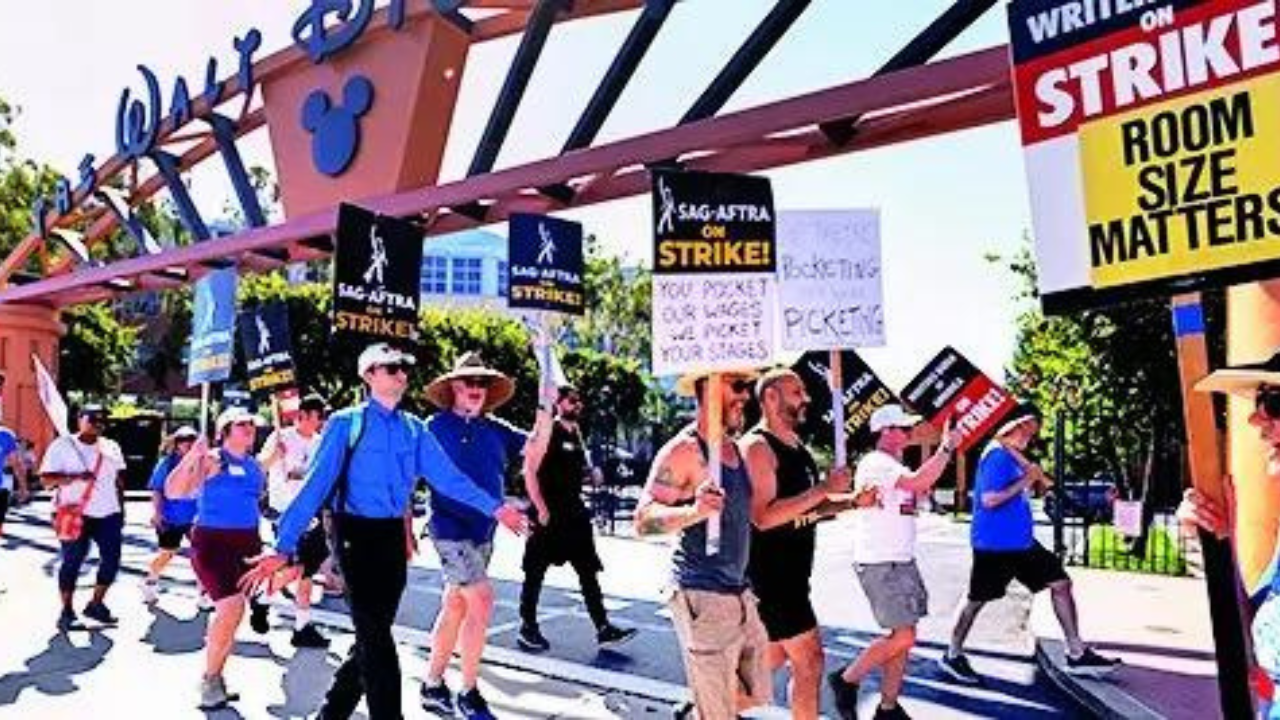 The
Writers Guild of America
, which represents more than 11,000 screenwriters, reached a tentative deal on a new contract with entertainment companies Sunday night, all but ending a 146-day strike that has contributed to a shutdown of television and film production. In the coming days, guild members will vote on whether to accept the deal, which has much of what they had demanded, including increases in compensation for streaming content, concessions from studios on minimum staffing for television shows, and guarantees that artificial intelligence technology will not encroach on writers' credits and compensation. "We can say, with great pride, that this deal is exceptional – with meaningful gains and protections for writers in every sector of the membership," the writers guild's negotiating committee said in an email to members.
For an industry upended by the streaming revolution, which the pandemic sped up, the tentative accord represents a meaningful step toward stabilisation. But much of Hollywood will remain at a standstill: Tens of thousands of actors remain on strike, and no talks between the actors' union, Screen Actors Guild-American Federation of Television and Radio Artists, and the studios were scheduled. The only productions that could restart in short order would be ones without actors, like the late-night shows hosted by Jimmy Fallon and Stephen Colbert and daytime talk shows hosted by Drew Barrymore. The upshot: In addition to actors, more than 100,000 behind-the-scenes workers in Los Angeles and New York will continue to stand idle, many with mounting financial hardship.
SAG-AFTRA has been on strike since July 14. Its demands exceed those of the writers guild and the studio alliance decided to prioritise talks with the writers guild, in part because of the hardline taken by Fran Drescher, SAG-AFTRA's leader. Among other things, the actors want 2% of the total revenue generated by streaming shows, something that studios have said is a nonstarter. Even so, the deal with the writers guild could speed up talks with the actors' union. Some of SAG-AFTRA's concerns are similar to ones raised by writers. Actors, for instance, worry that AI could be used to create digital replicas (or that performances could be digitally altered) without payment or approval.