Entertainment
Tattooist defends Cara Delevingne after fans spot 'spelling mistake' in her new ink
A tattoo artist has jumped to the defence of model Cara Delevingne after fans spotted a 'spelling mistake' in her new ink.
Matteo Nangeroni shared a series of pictures of Delevingne, 31, on Instagram showing off her new arm tattoo while posing topless.
Her new tattoo reads: "Dormiveglia: The space that stretches between sleeping and walking," with many fans saying it should say 'waking'.
READ MORE: Harry Potter star welcomes first child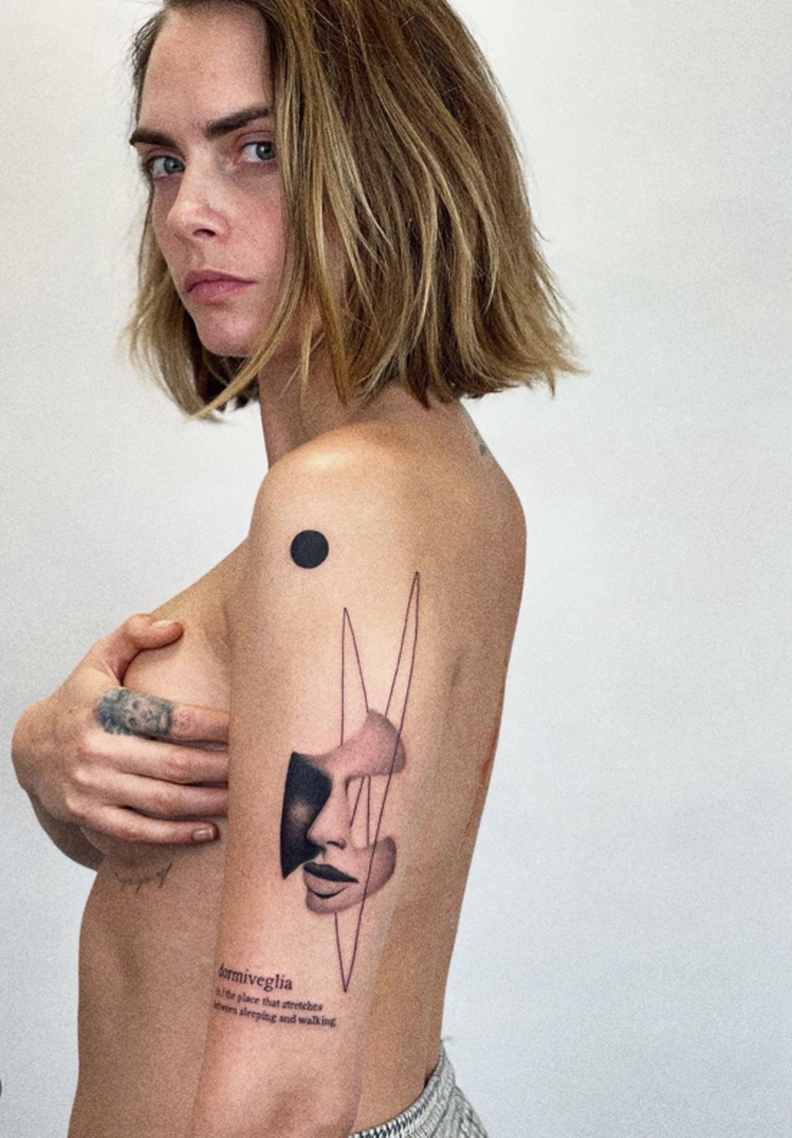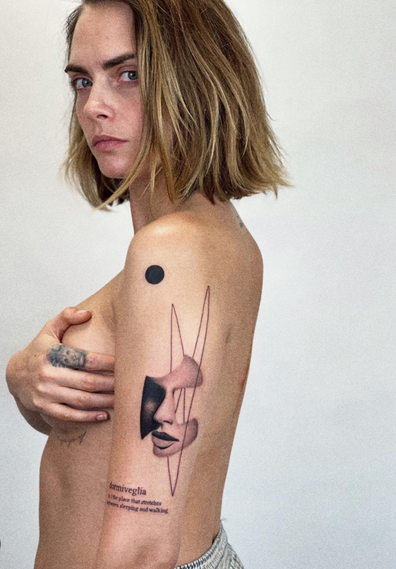 READ MORE: 'We had a lot of healing to do': Angelina Jolie's rare comment after Brad Pitt split
Dormiveglia is an Italian word meaning 'semi-conscious state'.
Some fans also were baffled by Delevingne posing topless to show off the arm tattoo.
"Maybe we chose that?" he reportedly told followers about the supposed 'spelling mistake'.
He reportedly added: "Why "Naked? Why walking instead of waking? Maybe because everyone has her/his own vision."
READ MORE: Taylor Swift and Travis Kelce: A comprehensive timeline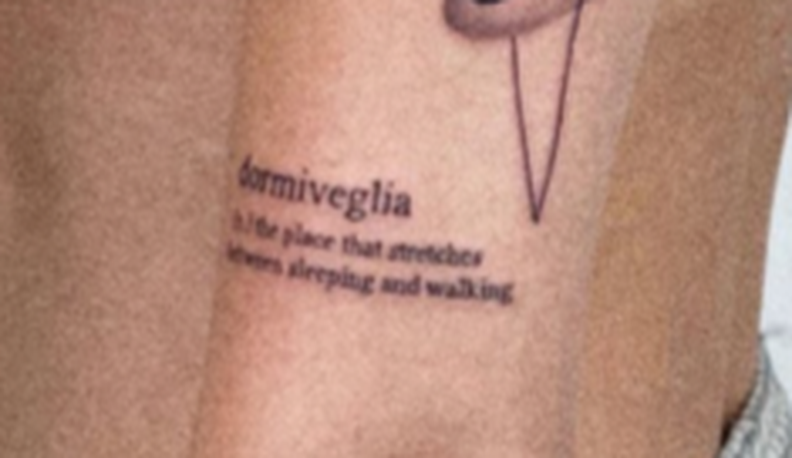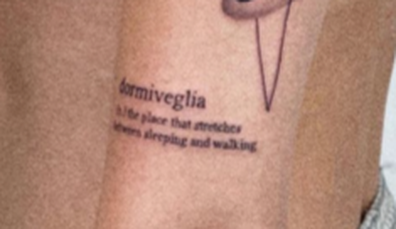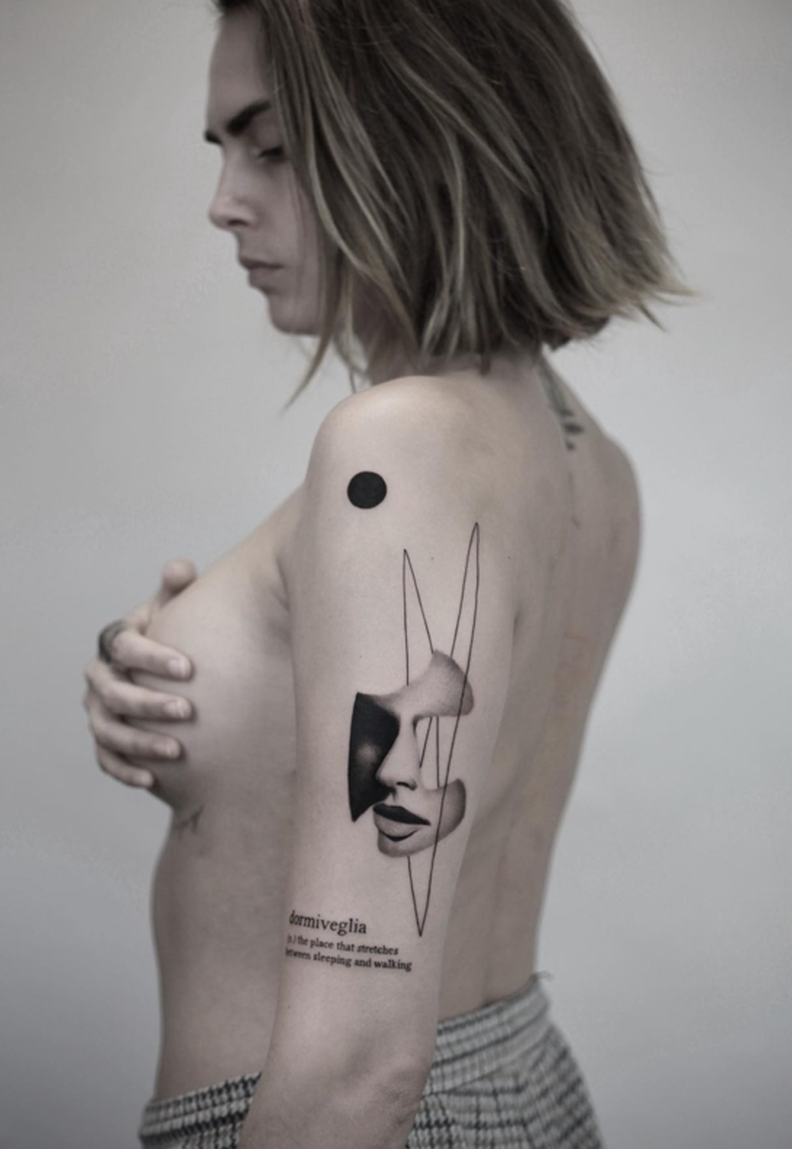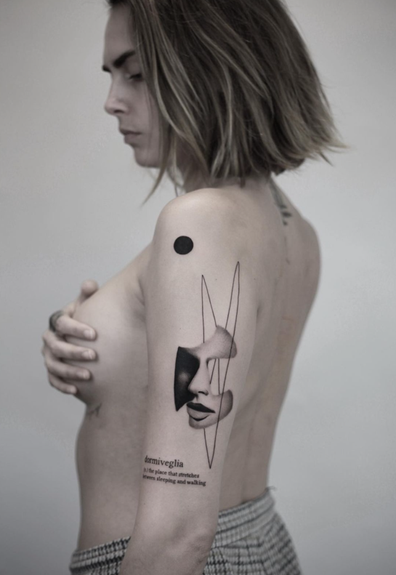 Delevingne also hit back at followers over her decision to pose topless, saying it was her decision as she thought the images looked better without her wearing a bra.
"Just so everyone is clear! I chose to take my bra off, the picture didn't look good with my bra on," she commented underneath the post.
For a daily dose of 9Honey, subscribe to our newsletter here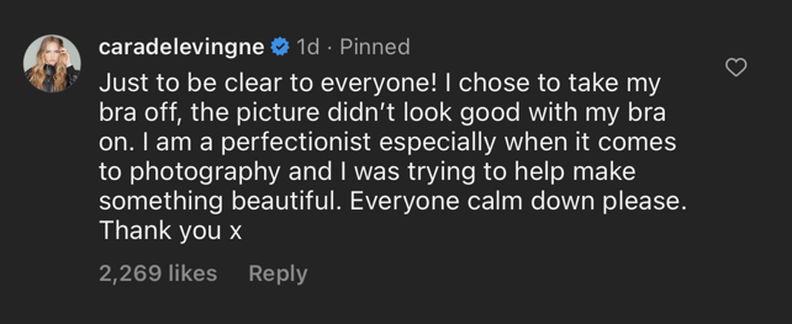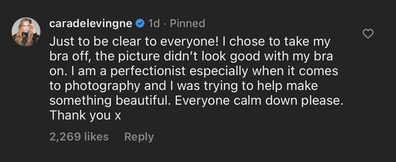 "I am a perfectionist especially when it comes to photography and I was trying to help make something beautiful.
"Everyone calm down please. Thank you x."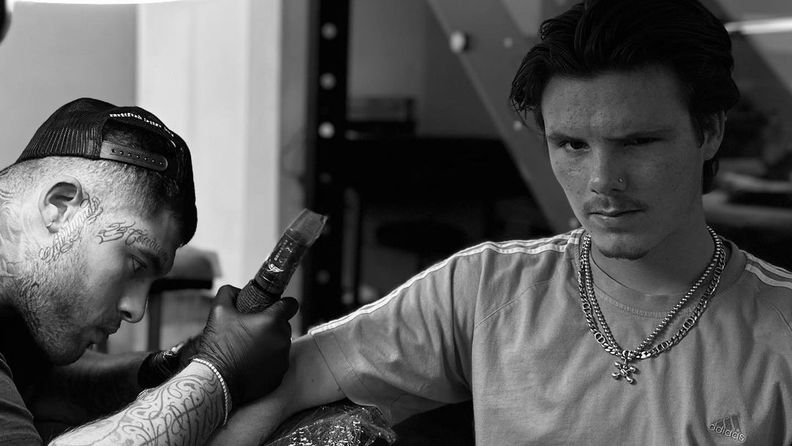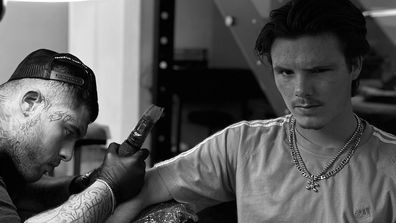 Beckham star seemingly pays tribute to mum with new tattoo
The model, who has walked for the likes of Fendi and Chanel, is believed to have at least 20 known tattoos on her body.
They include a lion's head on her finger, eyes on the back of her neck and the word 'bacon' on the bottom of her foot.