Entertainment
This is not a drill, people: 'The Office' reboot reportedly in the works – National
Fire up those George Foreman grills in celebration, folks: It looks like The Office could make its way back to the small screen.
Industry insiders Matthew Belloni and Jonathan Handle speculated on a possible remake of a remake, writing on news platform Puck that the creator of the U.S. version of The Office is considering bringing the series back.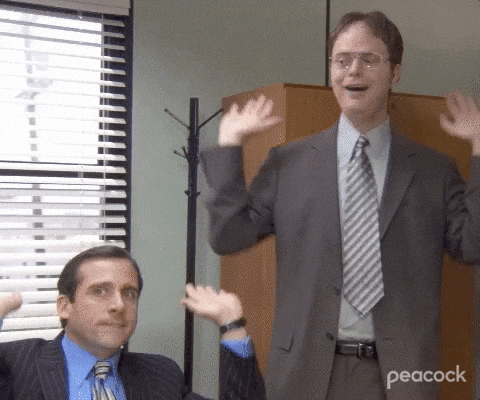 "Greg Daniels is set to do a reboot of The Office, for instance," they wrote in the paywalled piece, commenting on the future of Hollywood following the tentative conclusion of the writers strike.
Daniels — who adapted The Office for American audiences from Ricky Gervais and Stephen Merchant's original U.K. version of the show — has not publicly confirmed the rumours, nor has NBC.
That's not to say, however, that there hasn't been discussion about a possible reboot in the past.
Last year, Daniels told Collider that "it's hard to tell" whether there would be an appetite for a reboot, considering how die-hard fans feel very protective of the show.
"(The Office) was such a wonderful and rare experience that obviously you don't want to just go back to it and kind of possibly disappoint people when, right now, they couldn't be happier about it."
Daniels did, however, say that if there were to be a revival it would likely be "an extension of the universe" and has said the show could feature a mix of new and old characters.
Additionally, cast members John Krasinski (Jim Halpert) and Mindy Kaling (Kelly Kapoor) have expressed interest in returning to the series, if the circumstances were right. Jenna Fischer (Pam Beasley), Angela Kinsey (Angela Martin), Creed Bratton (Creed Bratton) and Leslie David Baker (Stanley Hudson) have also said they could be convinced to revive their respective characters.
The news, however, has fans divided. While some welcome the idea, others are about as excited as they would be to eat a scoop of Kevin's floor chili.
Some are stoked about the possibility of a remake, while others have questions — the primary one being, "How dare you?"
Trending Now
Florida woman found dead after 4-metre alligator seen with body in its jaws

New Brunswick PC official with trans son quits over premier's LGBTQ2 stance
The Office was a massive success, winning awards during its original run, capturing millions of viewers each week and always keeping fans satisfied and smiling (that's what she said).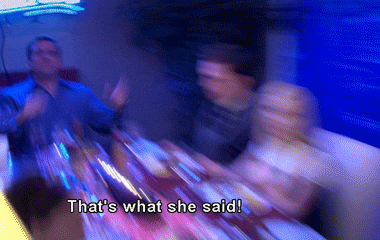 And, thanks to streaming networks, the show continues to remain wildly popular, with the most die-hard fans bragging about endless binge-watching sessions, often restarting the show as soon as they've finished all nine seasons.
As one person noted, the series' original run — with its simultaneously awkward and hilarious cast — set an incredibly high bar.
It's a wait-and-see game at this point. While the Writers Guild of America has reached a tentative agreement to end the five-month-long screenwriters strike, no deal is yet in the works for striking actors.
The agreement, announced Sunday, comes just five days before the strike would've become the longest in the guild's history, and the longest Hollywood strike in more than 70 years.

How Calgary is connected to John Krasinski's 'Some Good News'
&copy 2023 Global News, a division of Corus Entertainment Inc.