News
Tory MP Chris Skidmore to step down at next general election | Politics News
Another Conservative MP said he would not stand in the next general election.
Chris Skidmore, MP for Kingswood, said in a statement "there has been no greater honor in my life" than to represent the constituency, in south-west England.
"Changes to parliamentary boundaries will result in the defunct Kingswood constituency.
"Without an alternative seat, I've decided I don't want to fight in another constituency elsewhere in the region or the country, especially with a very young family who deserve it. see you more in my life."
Mr Skidmore, 41, posted the statement under a tweet that read: "Some thoughts on the future…".
He now wants to focus his career on the UK's commitment to network no carbon emissions by 2050 – for which he is responsible for legislating and signing into law, as a cabinet member on clean energy and growth.
"It's clear to me that Net Zero and tackling climate change will be our generation's greatest challenge, but also our generation's greatest opportunity," he said.
"This is an opportunity – to demonstrate how we must protect the environment and the climate for the future, and to provide a new clean and sustainable energy system that moves us away from fossil fuels – that now. Here I would like to give my attention to.
"Instead of stepping aside, I hope that in the future I can continue to play my small part in helping make the energy transition the world needs."
Mr Skidmore thanked his constituents for placing "trust and confidence in me to serve as their local MP".
He concurrently served at the Department of Education and the Department of Business, Energy and Industrial Strategy from September 10, 2019 to February 13, 2020.
He previously served in the Department of Health and Social Care and the Cabinet Office.
Ninth Tory MP to announce departure plans
Mr Skidmore became the ninth Conservative MP to announce plans to leave amid growing concern about the party's performance in opinion polls.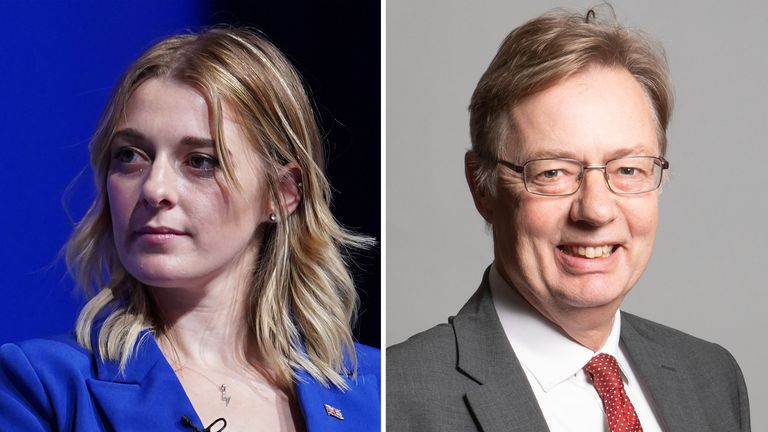 His announcement comes after minister promoted and rising star, Dehenna Davison, 29, said she would not run for re-election in Bishop Auckland's former Labor stronghold.
Sir Gary Streeter, 67, also announced he would resign at the next election – bid farewell to the Devon Southwest constituency he has comfortably held since it was conceived in 1997.
Other MPs joining the apparent exodus include William Wragg, 34, and Chloe Smith, 40 – as the relatively young age of many contemplating leaving the party causes anxiety within the party.
An Ipsos poll conducted earlier this week revealed the Conservative Party's popularity had dropped to 26%, the lowest score in 15 years.