World
UAE president's trip to Islamabad postponed due to 'extreme weather conditions'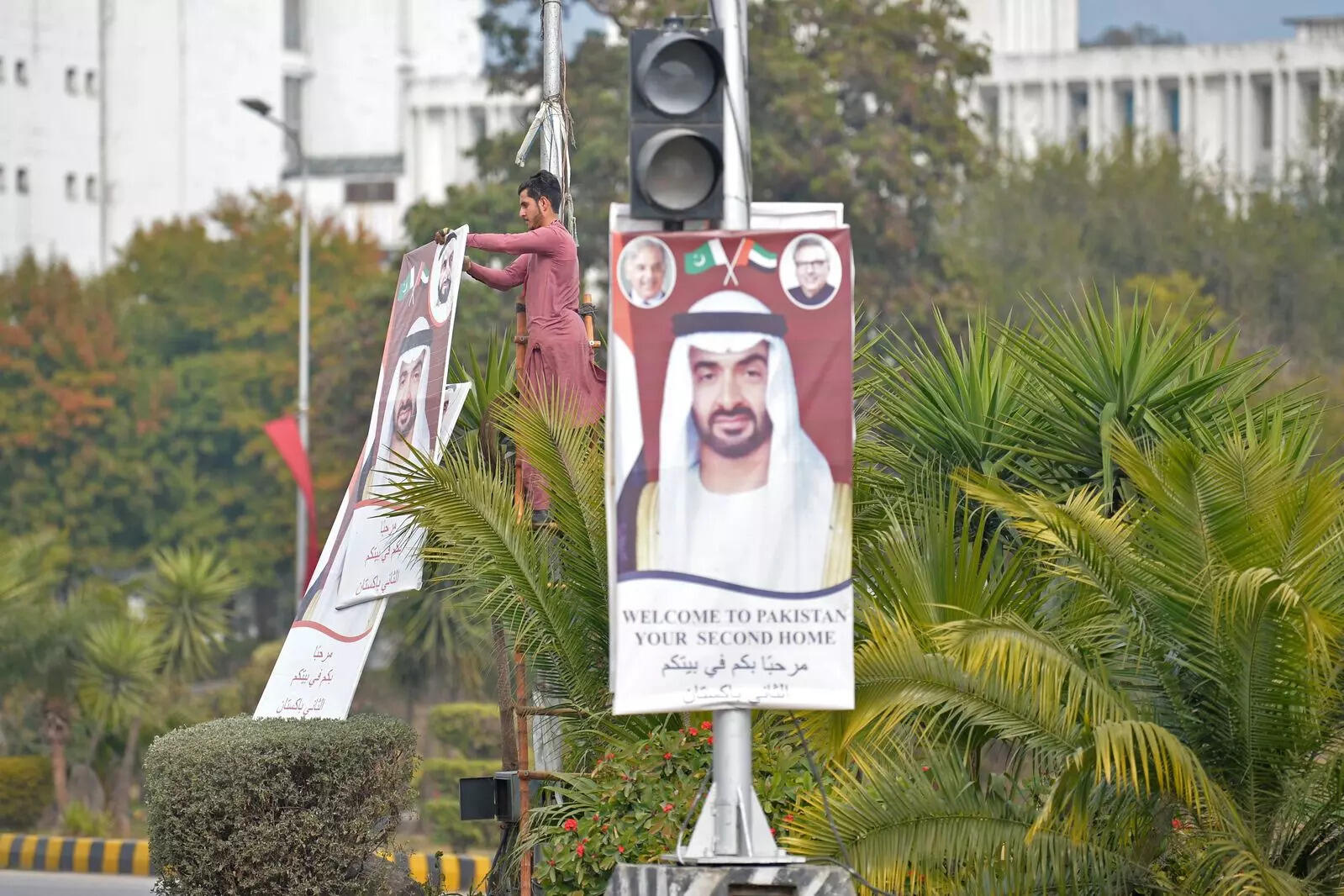 ISLAMABAD: President of the United Arab Emirates
Mohammed bin Zayed Al Nahyan
, who was on a visit to Pakistan, postponed his one-day trip to Islamabad due to "extreme weather conditions", the Prime Minister's Office announced on Monday. Leaders of Gulf oil-rich country scheduled to meet
Pakistan
Prime minister
Shehbaz Sharif
here to discuss bilateral ties and expand your country's investment footprint in the cash-strapped country.
Islamabad's skies have been overcast with intermittent rains accompanied by strong gusts of wind since Sunday night, which appeared to make it impossible for the royal plane to land.
"Due to weather conditions, President Sheikh Mohamed bin Zayed Al Nahyan's visit to the friendly Islamic Republic of Pakistan scheduled for today has been postponed to a later date," the PMO said in a statement. .
The PMO said the visit would be rescheduled with a new date to be announced soon.
Sharif said "the safety and protection of the guest is more precious to him and cannot take risks in inclement weather conditions".
Prime Minister Sharif and members of the federal cabinet are ready to welcome
United Arab Emirates
The President at the Pakistan Air Force's Nur Khan Air Base on Monday.
The President of the United Arab Emirates arrived in Pakistan on January 25 at Rahim Yar Khan in the country's Punjab province for a private visit during which he briefly met Sharif for negotiations.
Upon arriving in Pakistan, Sheikh Nahyan hinted that his government was planning to expand the scope of investments in cash-strapped Pakistan.
Earlier this month, Mr Sharif traveled to the United Arab Emirates (UAE) to strengthen bilateral economic and trade ties, days after the country's powerful Army Chief, General Asim Munir , concluding a tour of the Gulf emirates.
Pakistan is facing its worst economic crisis as its reserves have fallen to a critical level of $3.7 billion and needs urgent support to avoid default.
The IMF is the only forum that can save the country.
But many wonder about the country's future without any immediate long-term plans to deal with similar economic situations.
Pakistan gets 6 billion USD bailout by IMF in 2019
It was added $1.1 billion in 2022 to help the country after unprecedented flooding.
But the global lender suspended disbursements last November as Pakistan failed to make more progress in consolidating its finances amid political turmoil in the country.