World
UK Prime Minister Rishi Sunak under pressure over BBC and party chairmen appointments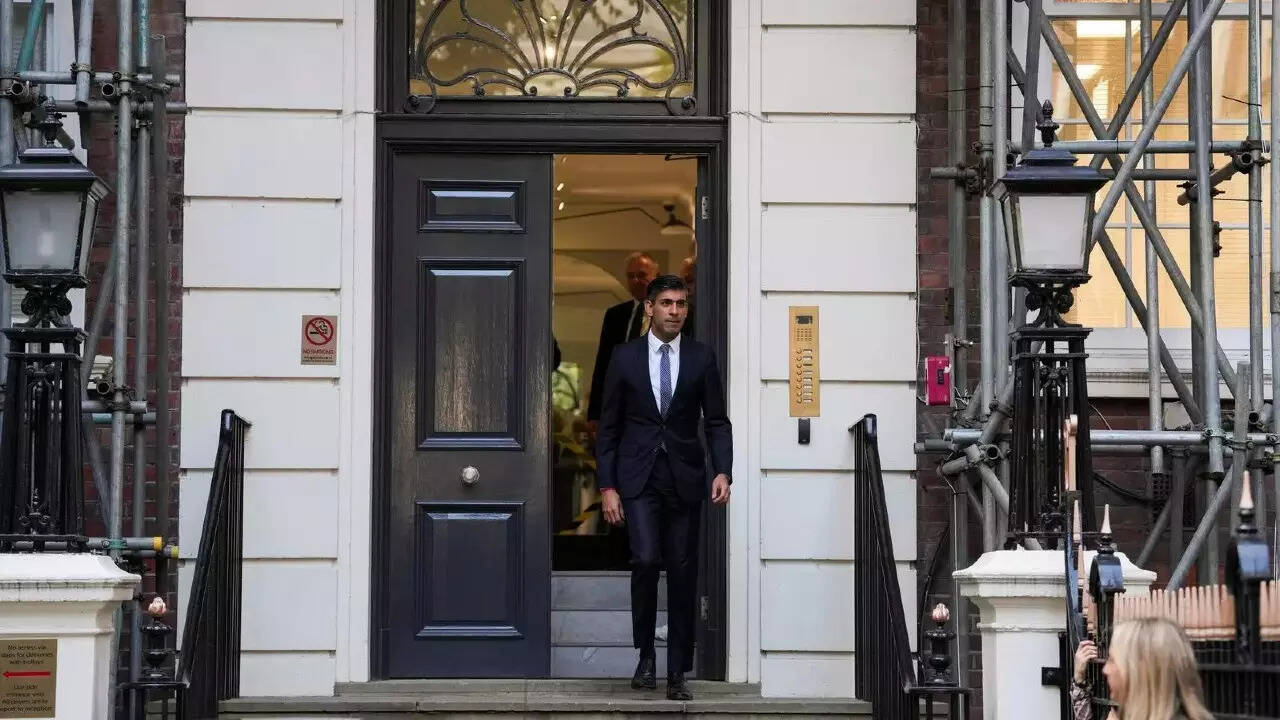 LONDON: Just days after being fined by the police for not wearing a seat belt,
UK
Prime minister Rishi Sunak embroiled in other scandals, this time over allegations of cronyism regarding the appointment of two presidents: BBC chairman and chairman of the Conservative Party. Sunak is in power even though both problems started under his predecessor,
Boris Johnson
.
The appointment of BBC chairman Richard Sharp is being reviewed by Public Appointments Commissioner William Shawcross, who oversees how public appointments are made. Sharp is alleged to have helped Johnson get a £800,000 loan (more than Rs 8 billion today) in 2020, when Johnson was Prime Minister and was struggling financially due to divorce bills, childcare costs and the cost of renovating his Downing Street apartment. Soon after, Sharp was announced by the government as the government's choice with a salary of £160,000 (about Rs 1.6 crore) per year for the role of BBC president. Sharp did not declare support for Johnson when applying for the job, with the appointing panel or the BBC. The revelations in London's "Sunday Times" prompted Labor shadow culture secretary Lucy Powell MP to write to Shawcross asking him to investigate the appointment process.
The "Sunday Times" reported that Sharp introduced Sam Blyth, a millionaire Canadian businessman and Johnson's distant cousin who had offered to act as a guarantor for Johnson's loan, to Simon Case, the letter. cabinet sign.
Johnson then suggested Sharp for the BBC role a few weeks later. The BBC President is appointed by the government to maintain the BBC's neutrality and impartiality.
Johnson has denied any wrongdoing, claiming to Sky News that Sharp knew nothing about his finances. "This is just another example of the BBC losing ground on its own," he said. Sharp also denied he did anything wrong and said he was just connecting people and said there was no conflict of interest.
Sunak is also under pressure to appoint Nadhim Zahawi, of Iraqi descent, to the Conservative party chairmanship in October. On Monday, Sunak ordered the government's new independent adviser on ministerial interests. , Sir Laurie Magnus, assesses whether Zahawi has breached ministerial code in a £5 million (Rs 50.3 crore) settlement with HM Revenue & Customs, which is said to have included a sum £1 million fine. Sunak insists he was unaware of Zahawi's tax affairs when appointing him president. Zahawi is resisting pressure to step down even though he was investigated by HMRC while serving as prime minister last summer.
MP Angela Rayner, Labour's deputy leader, blamed Sunak, saying he "failed to deliver on the integrity, professionalism and accountability he promised".
Asked if Sunak knew that Zahawi had paid the fine to HMRC for appointing him, the Prime Minister's official spokesman said: "I don't understand that."
It all comes as another blow to Sunak, who is trying to distance himself from the slush that is engulfing Boris Johnson's government.