World
Ukraine: Half of US public approves of Washington's arms deliveries to Ukraine in 2nd year of Russia's war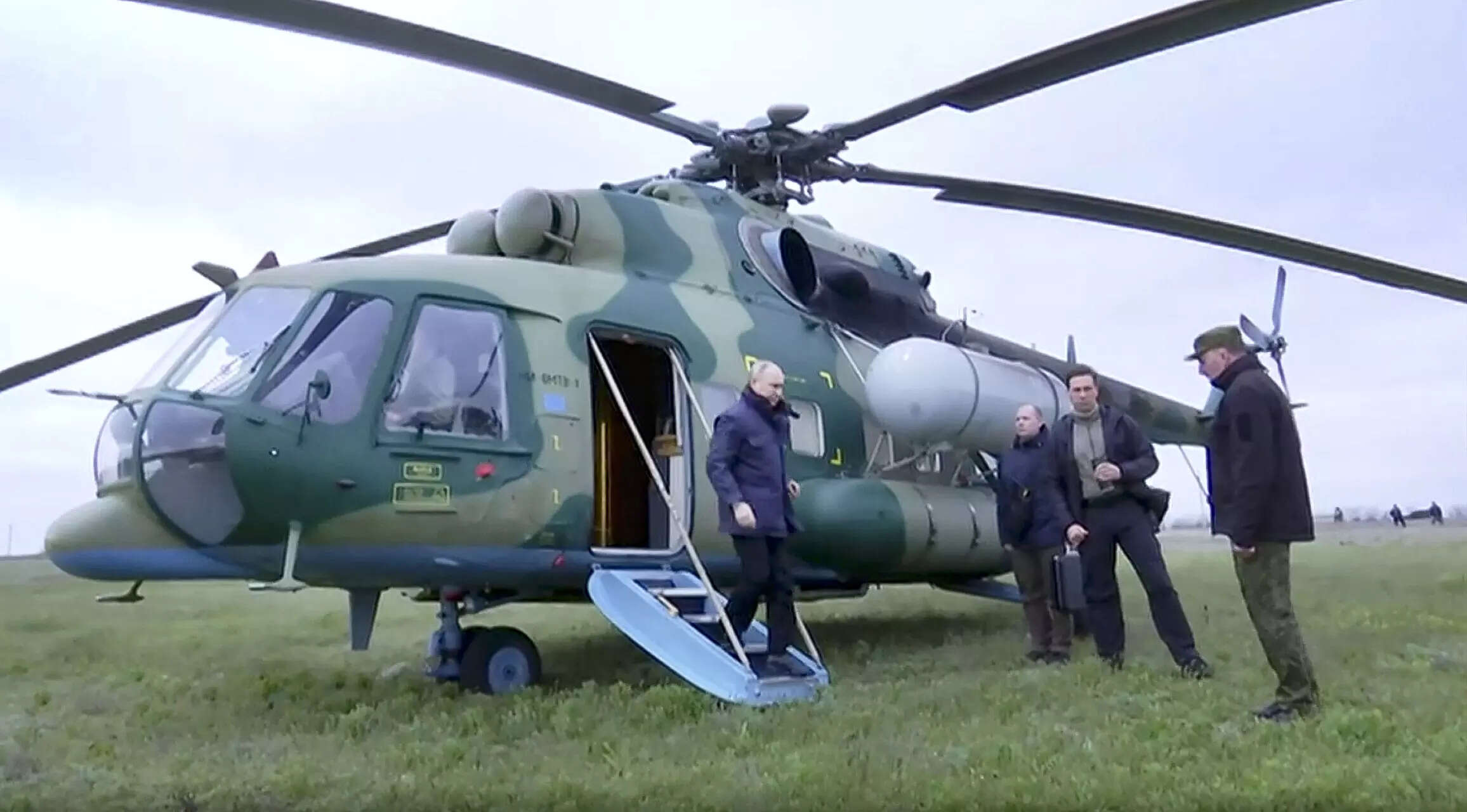 WASHINGTON: Like the green and yellow flags that appear across America when
Russia
invade
Ukraine
A survey by the University of Chicago's Harris School of Public Policy and NORC found that 15 months ago, American support for Washington's support for Ukraine had waned a bit but remained widespread.
It found that half of people in the United States support the Pentagon's continued supply of weapons to Ukraine to defend against Russian forces. That level has remained largely unchanged over the past year, while about a quarter oppose maintaining a military lifeline that has now reached $37 billion.
A majority of Democrats and Republicans believe Russia's attack on Ukraine was unjustified, according to a poll conducted last month.
And about three out of four people in the United States support the United States playing at least some role in the conflict, the survey found.
These findings are consistent with what the Ukrainian ambassador says she sees when she shows up at research institutes, luxury dinners, embassy parties and other events to attract attention. important support of the United States for her country.
"I feel support remains strong," said Ambassador Oksana Markarova, even as tensions with China, domestic politics, mass shootings and other news often lead the way about the war. Ukraine on the US news these days.
"There's a lot of other things going on at the same time," she said. "But I feel very strong bipartisan support."
When it comes to specific forms of U.S. support for Ukraine, popular support for U.S. sanctions on Russia fell the most significantly, down from 71% a year ago. down to 58% this spring, although it still makes up the majority.
Analysts say the drop in support for sanctions may reflect public concern that efforts to isolate Russia economically has contributed to inflation.
Overall, however, the findings suggest that some of US policymakers' initial concerns about strong material support for Ukraine have yet to be realized: public support will decline. down if the war drags on and heavy support for Ukraine becomes a partisan issue, dividing Democrats and Republicans.
Samuel Charap, a senior political scientist at the RAND Corp research center.
For Cameron Hill, a 27-year-old state worker and Republican in Anadarko, Oklahoma, there is much to dislike about the Russian war and its leader,
Putin
: statements by Putin that Hill considers false propaganda, his heavy-handed rule, and attacks by Russian fighters on civilians and other abuses.
"From the very beginning of the Ukraine war, there were killings of civilians, rapes," said Hill. "From the very beginning, it didn't look like an ethically run military."
In contrast, the video showing the bravery of a Ukrainian fighter as he appears to be executed by Russian fighters stands out to Hill. "His last words were something along the lines of 'Slava Ukraine,'" or Glory to Ukraine, Hill said.
The vast majority of American adults believe Russia committed war crimes during the conflict, with 54% saying Russia was the only party to have done so. The International Criminal Court in The Hague, Netherlands in March issued an arrest warrant for Putin over Russia's mass deportation of Ukrainian children.
Older adults are more likely to see the Russian invasion as an unjustified attempt to overthrow the Ukrainian government – 79% among those aged 45 and over, compared with 59% among those 44 and younger .
In total, 62% consider Russia an enemy – or top enemy – of the United States. And 48% are very worried about Russia's influence around the world. At the same time, 50% say that they have a positive view of the Russian people, compared with 17% who have an unfavorable view.
Only 8% of Americans say they sympathize with Putin.
Americans' views of Russia and its leader have become a flashpoint in U.S. politics, when Florida Governor Ron DeSantis was criticized this spring for viewing Ukraine's war against Russian forces. Russia is a "territorial dispute". This comment is related to a drop in support for DeSantis, a potential Republican presidential candidate.
When it comes to the war itself, "it's unfortunate that it's been going on for so long. And I couldn't imagine, you know, living there, and that would be my life every day, with bombs. explode," said Laura Salley, 60, a university mental health counselor in Easton, Pennsylvania, and a Democrat.
"But if we pull out, I'm pretty sure Russia will see that as an opportunity to encroach again," Salley said.
The poll of 1,180 adults was conducted between April 13 and 17 using a sample taken from NORC's probabilistic AmeriSpeak Dashboard, designed to represent United States population. The sampling error for all respondents was plus or minus 3.9 percentage points.