World
Watch owned by China's last emperor sells for $5 million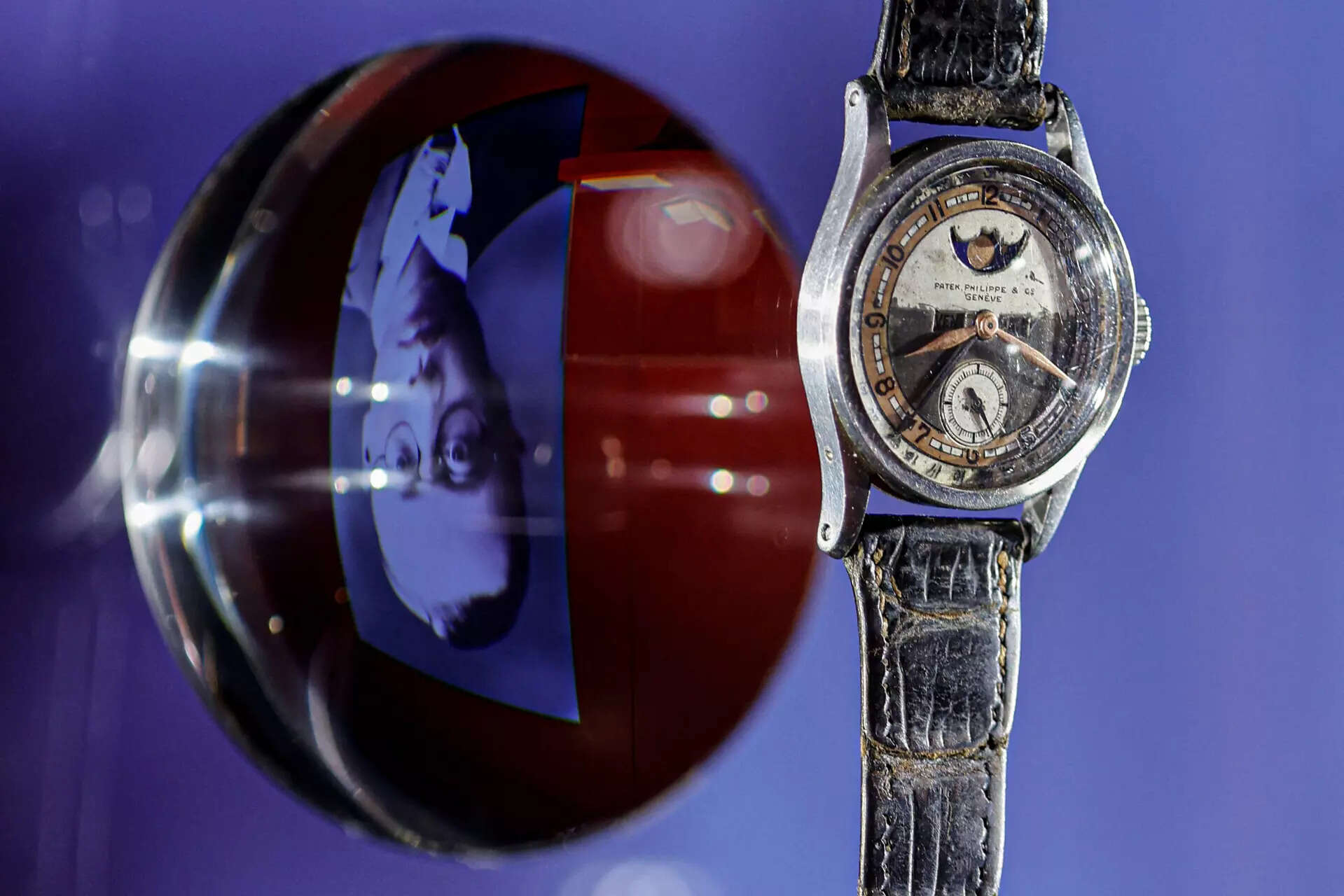 HONG KONG: A
Patek Philippe
A wristwatch once owned by the last emperor of China has sold for more than $5 million on block auction in New York.
Hong Kong
on Tuesday.
The Ref 96 Quantieme Lune watch, which boasts a crown-like moon phase, originally belonged to Aisin-Gioro Puyi, the last king of China's Qing dynasty.
Emperor at the age of two in 1908, Puyi was immortalized by Bernardo Bertolucci's Oscar-winning film but left a mixed legacy.
More than 20 years later, he was appointed puppet leader of Japanese-occupied Manchuria, before he was arrested in 1945 after the fall of Japan and sent to a Soviet prison camp.
British auction house Phillips said it had documents showing that Puyi had brought the watch with him to the camp.
It was expected to fetch around US$3 million, but after about five minutes of heated auctions, it sold for HK$40 million (US$5.1 million). With commission fees, the total price comes to about $6.2 million.
Thomas PerazziPhillips' head of watches in Asia, said he was "delighted with this groundbreaking sale" as it set a record.
Those records include "the highest result of any Patek Philippe 96 model ever sold," according to a press release.
The Ref 96 – austere compared to the usual luxuries sold in auction houses – is the first complicated wristwatch to be mass-produced by Patek Philippe, which Perazzi says is currently only "three pieces." known" in the world.
According to the memoirs of Aisin-Gioro Yuyuan, Puyi's grandson, the watch was a "personal item" of the deposed emperor, who passed it on to Russian interpreter Georgy Permyakov for safekeeping while he left the prison.
Russell Working, a journalist who interviewed Permyakov more than 20 years ago, told AFP the elderly interpreter did not know its value when he pulled the watch out of a drawer.
Working, a member of the auction house's research team, said: 'Suddenly getting this after all these years, it's like a treasure chest washed ashore.
Another item being auctioned was a red paper fan, with a poem by Puyi written "for my comrade Permyakov". That grossed over $77,800 — six times the pre-sale estimate.
Puyi's watch, despite its historical significance, is not the most expensive watch ever sold on the auction block.
A Patek Philippe "Grandmaster Chime" sold for $31 million in 2019. It is arguably the most complicated watch the luxury watchmaker has ever created, with 20 complications.