Entertainment
Who are Brad Pitt and Angelina Jolie's six children and how are they related to their parents? | Explainer
Although they are no longer married, Brad Pitt and Angelina Jolie is one of the most iconic couples of the past two decades.
Getting to know each other right after Pitt divorced the actress Jennifer AnistonThe relationship between the two actors is always in the spotlight.
Pitt and Jolie have six children, three of whom are adopted and three biological. Here's everything you need to know about the Jolie-Pitt kids.
Shiloh Nouvel Jolie-Pitt
Shiloh, or John, is the first biological child of Jolie and Pitt, born in 2006. The couple went to Namibia to give birth to avoid media scrutiny of their family at the time.
Most recently, this 16-year-old girl gained attention when she appeared sporadically at the famous LA dance studio Millenium Dance Complex.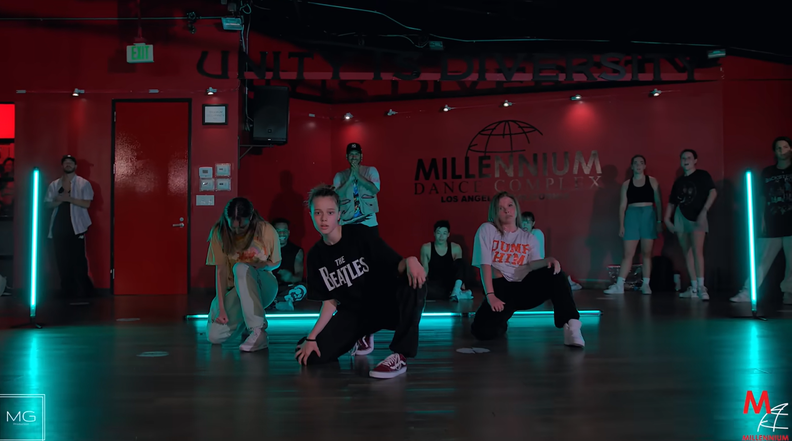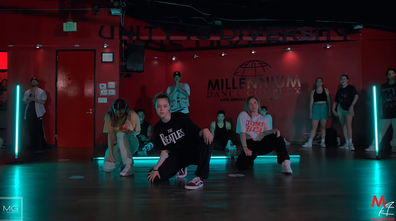 The dance studio is known for its countless celebrity visitors – who are often underdogs – including Britney Spears, Janet Jackson, Justin Timberlake, Usher, Jennifer Lopez, Beyonce and many more.
A new video of Shiloh's dance to Doja Cat's hit song 'Vegas' shows she's definitely got some moves. Watch the clip above.
A video of Shiloh is buried in the middle of the compilation, which features several young dancers performing a fast-paced hip-hop dance choreographed by British dancer and choreographer Hamilton Evans.
Lots of fans shared their love for Shiloh's skills.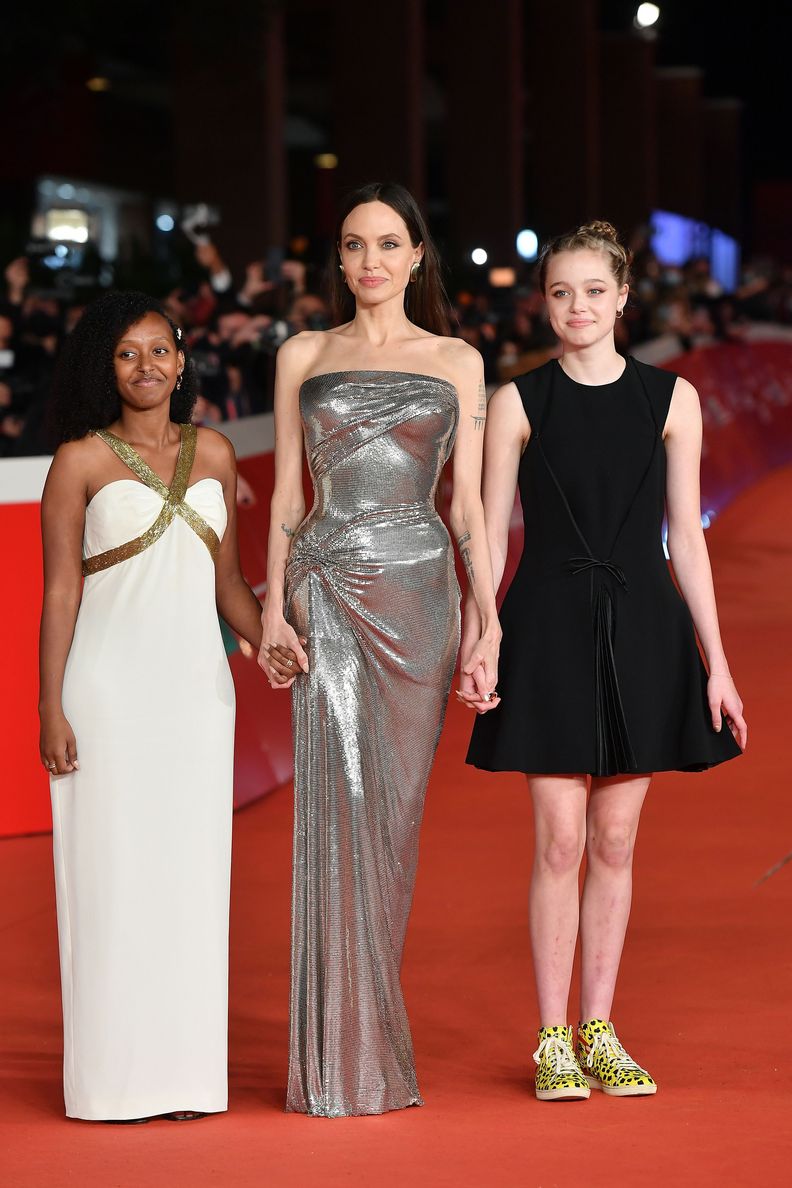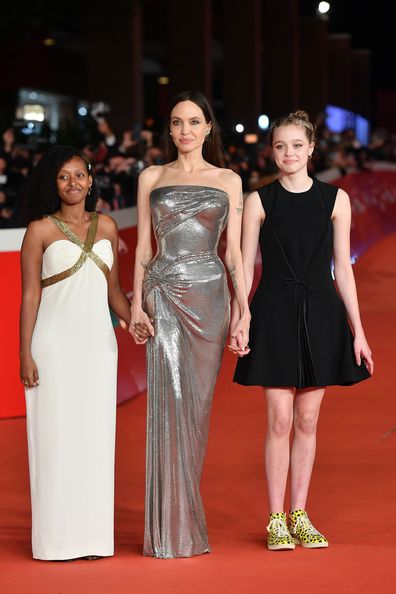 "Crucified! Shiloh has rhythm," one person wrote.
One poignant post commented: "Shiloh coming is great.
"Dancing so much emotionally and spiritually, you could tell she hasn't had the experience to connect her with music, but as we all know… it all comes down to time."
Shiloh grew up
The media has gone completely crazy over Brangelina's new baby: the first pictures of Shiloh are sold for US$4.1 million (approximately $5.8 million) by People, and she became the first child to be immortalized in wax by Madame Tussauds.
From an early age, Jolie said that Shiloh "wanted to be a boy. So we had to cut her hair," she said. Vanity Fair in 2010. "She likes to wear all things boys. She thinks of herself as one of the brothers."
Back in 2008, Pitt told Oprah: "She just wants to be called John. John or Peter."
Jolie revealed that Shiloh had hip surgery sometime between late 2019 and early 2020, around the same time that Zahara's sister underwent surgery.
Maddox Chivan Jolie-Pitt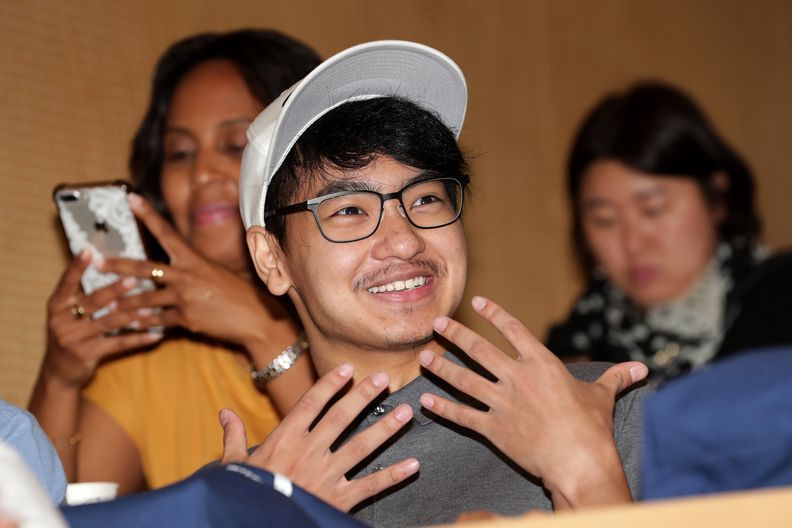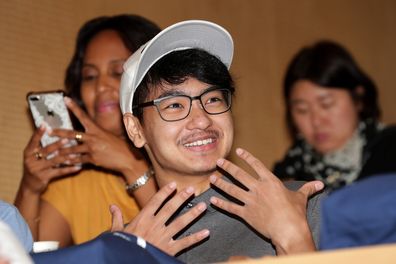 Jolie adopted Maddox from a Cambodian orphanage in 2002, when he was 7 months old. At that time, she was married to the actor Billy Bob Thorntonbut they broke up three months later. She raised Maddox alone until 2006, when Pitt was appointed as the boy's adoptive father.
There was a rumor in 2016 that Maddox has a strained relationship with Pittafter a accused of causing trouble on his private plane. Some sources believe that this incident also caused Jolie to file for divorce.
Maddox worked with his mother on the 2017 movie The first time they killed my father, a historical thriller about a five-year-old boy during the Khmer Rouge regime in Cambodia. Jolie co-wrote and directed the film, while Maddox is executive producer.
In 2019, Maddox moved to Korea to attend university, is studying biochemistry at Seoul's Yonsei University. When a paparazzi asked if his father would visit him in Seoul, Maddox said, "I don't know about that."
Pax Thien Jolie-Pitt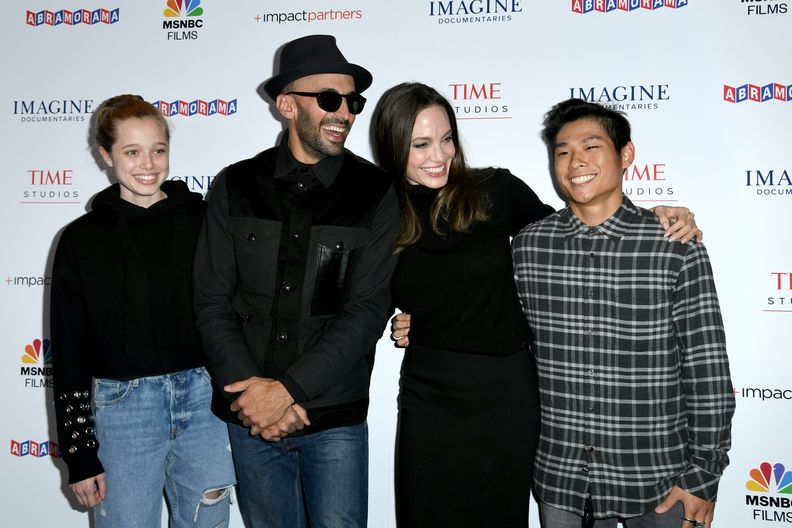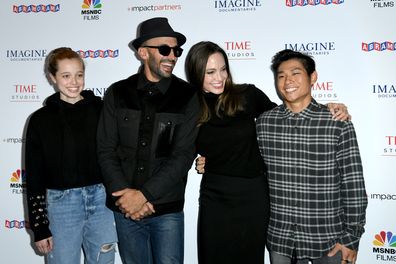 Pax was born in 2003 in Vietnam, he was abandoned by his biological mother shortly after giving birth. The boy was adopted by Jolie in March 2007 at the age of 3. Despite dating Pitt for two years, Jolie still adopted Pax as a single mother because Vietnam does not allow unmarried couples to adopt. A year later, he was adopted by Pitt in the US.
In 2016, he had a small voice acting role in Kung Fu Panda 3, on which Jolie also worked. We don't know much else about Pax other than that he recently started learning Vietnamese, which he used to say as a child.
Zahara Marley Jolie-Pitt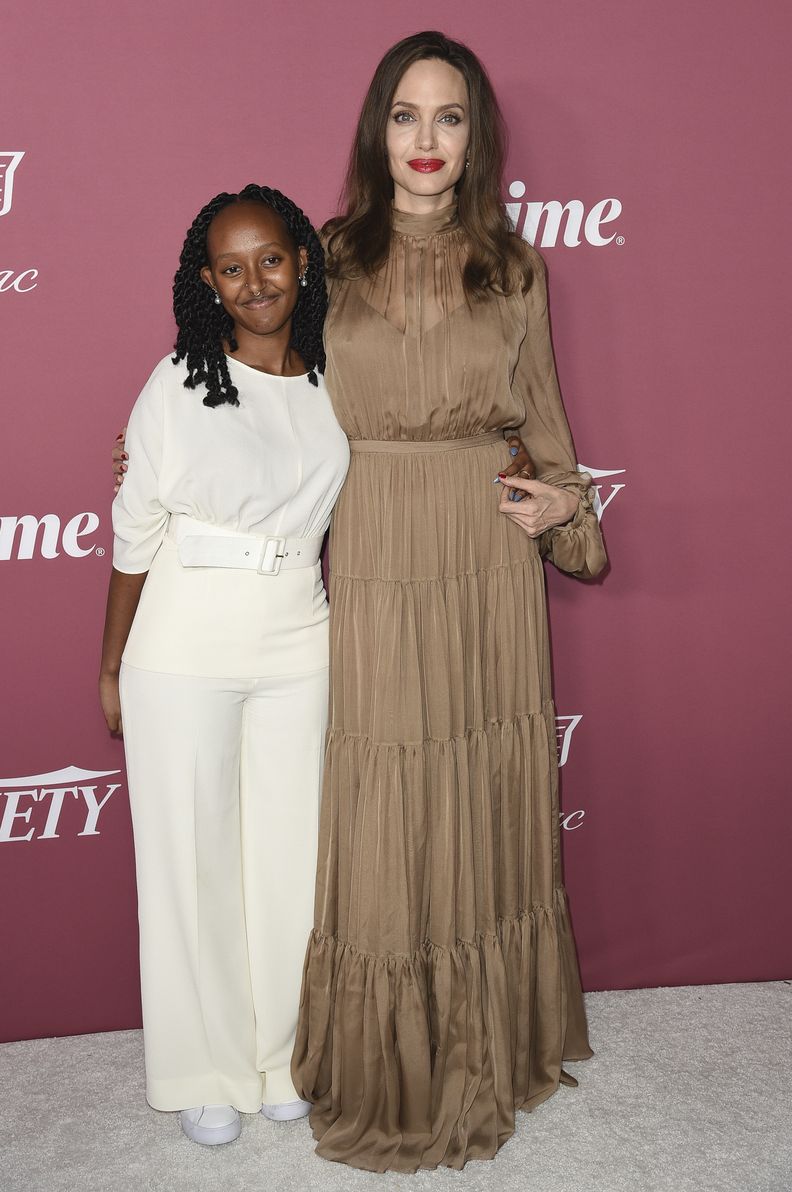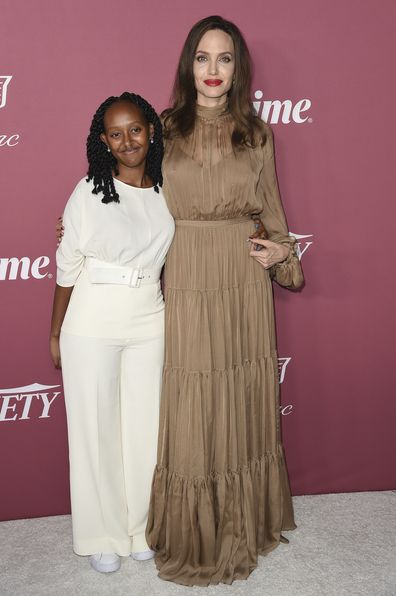 Zahara was born in Ethiopia and was adopted by Jolie six months later in 2005. Her biological mother abandoned her when Zahara had health problems as an infant, and gave after adoption must say that Zahara is "very lucky" to be adopted by Jolie. Pitt adopted her in the US in early 2006.
Zahara also had a small voice role on Kung Fu Panda 3. She designed a jewelry line, which she wore on the red carpet to the premiere Maleficent: The Devil's Mistress. All proceeds from the sale of her jewelry go to shelters for victims of domestic violence.
In early 2020, Jolie revealed that Zahara had undergone many surgeries, but did not say why. Pitt missed out on the BAFTAs, for which he was nominated, to be with his daughter.
Knox Leon and Vivienne Marcheline Jolie-Pitt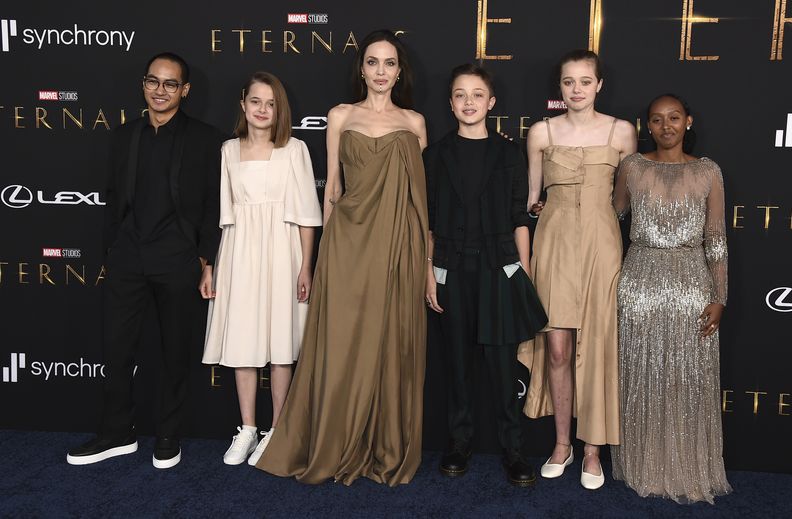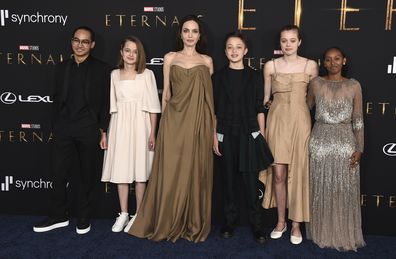 Twins Knox and Vivienne were born in Nice, France in 2008. Their first photographs sold for a whopping $14 million (about $20 million), donated to the Jolie Foundation. – Pitt. They are still the most expensive celebrity photos ever taken.
Knox is named after Pitt's grandfather, while Vivienne's middle name is her grandmother's name.
In 2014, Vivienne starred alongside her mother in Cruel, like a younger version of Aurora. In 2016, Knox joined some of his siblings and also voiced a character in Kung Fu Panda 3.
Who has custody of Brangelina's children?
Jolie filed for divorce in 2016 and asked for custody of all six children. At the end of 2018, a new agreement was established allowing them to share physical and legal custody. Since their divorce was finalized in mid-2019, the couple was co-raised.
During the COVID-19 pandemic, all six children live with Jolie at her Los Angeles home, and Brad is seen occasionally visiting.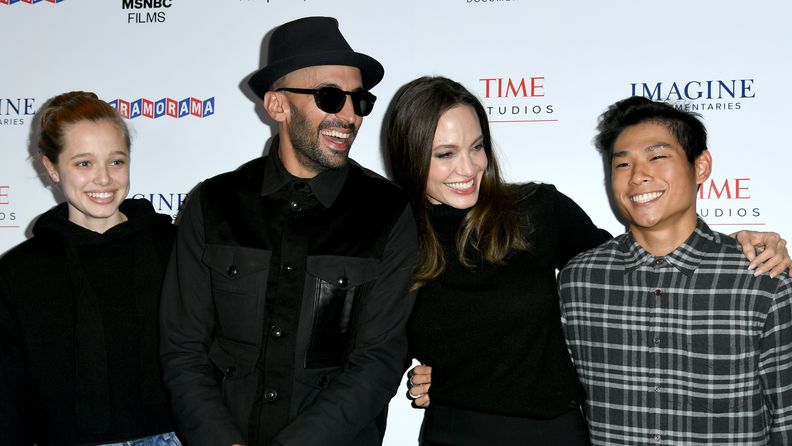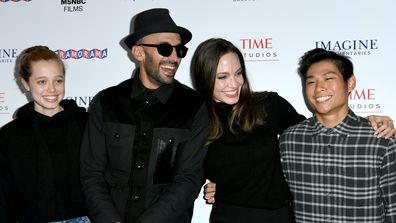 Children of Angelina Jolie and Brad Pitt over the years