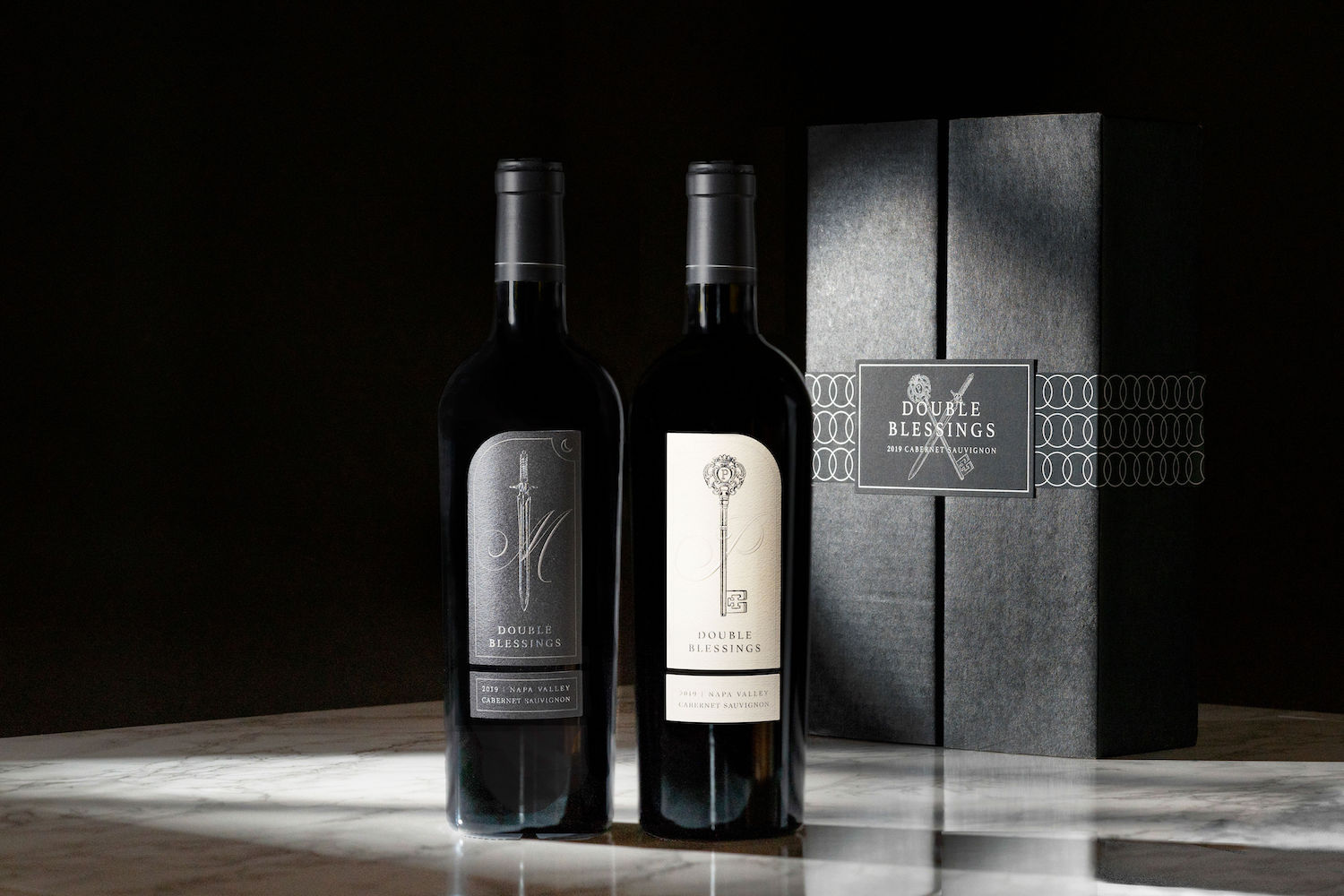 Simon Family Estate 'Double Blessings' Napa Valley Cabernet Duo
Finding a gift for the savvy wine enthusiast on your list can be difficult—especially when he/she already has a cellar stocked with collectible wines, housewares, and plenty of paraphernalia. Scouting for something truly novel is key. Here, we uncover some outstanding holiday gifts that are sure to dazzle even the most discerning wine enthusiasts:
For the Wine Lover Who Has It All: Simon Family Legacy "Double Blessing" Napa Valley Cabernet Duo
This delicious duo of Cabernets is from Napa's newest luxury wine brand, Simon Family Estate. The wines (pictured above) are a collaboration between winemakers Sam and Nada Simon and renowned Napa Valley winemaker Maayan Koschitzky (whose background includes Screaming Eagle and Melka Estates). Every Simon Family Estate bottling batch is crafted with exceptional fruit from some of the preeminent plots of Napa Valley, Sleeping Lady, Tench and Rocca, etc. With such exceptional fruit in hand, Koschitzky Use her magic to create a stunning portfolio of beautifully expressive wines reminiscent of the places of their traditional origins. Coming out right now are the first releases of their "Double Blessings" Cab—two distinctly different interpretations of Napa Valley Cabernet inspired by Simons' twin sons, Michael and Peter:" Michael," with fruit sourced from cooler locations in Coombsville and Oakville structured, complex, and most revealing over time, "Peter," made with fruit from warmer regions. than in Oakville and St. Helena, strong, accessible and drinkable Simon Family Estate Double Blessings wines are sold in pairs for $375. Sign up for the winery's mailing list to receive new release notifications and purchase wine.
Or, if you really want to impress your wine lover, surprise him/her with a customizable Founder's Circle membership that guarantees access to a full catalog of wines. Simon Family Estate's limited production wines. Membership price range depends on the selected category: commission/white only: $660, red flower only: $1925, full catalog: $2585. All memberships offer other benefits, such as exclusive winery events, members-only releases, fixed-price shipping, etc.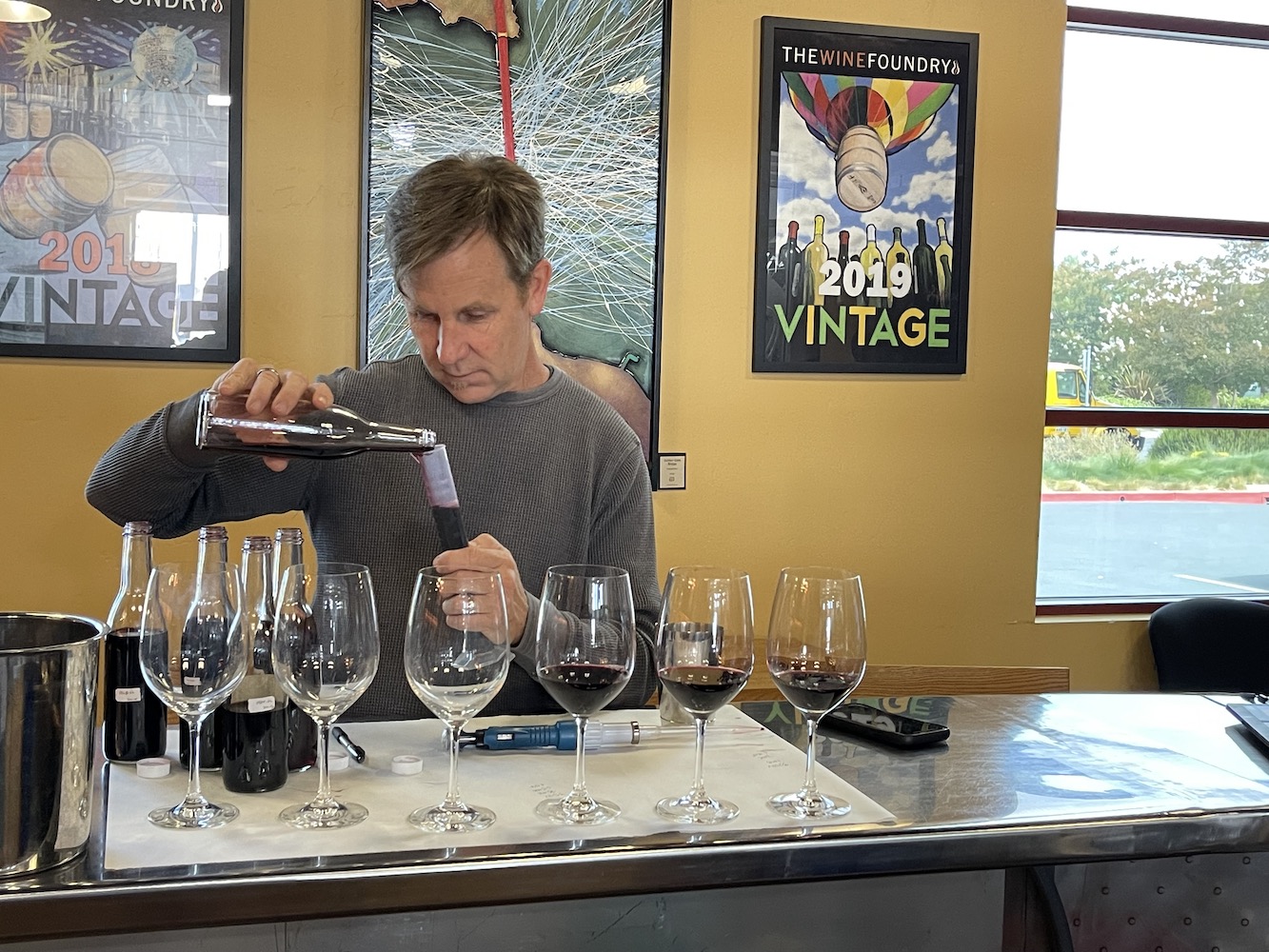 Wine Foundry . Blending Session
Winemaking dreams come true: Make your own wine with The Wine Foundry by Napa
For serious wine enthusiasts with a long-standing dream of having their own wine label, Napa's The Wine Foundry has you covered. The custom winery, with state-of-the-art winemaking equipment and an award-winning winery team, specializes in the production of premium, small batch wines for individuals (or small groups) using grapes from a some of the most prestigious vineyards in California. Your aspiring winemaker can join remotely or in person to enjoy a super premium winemaking experience. Your gift recipient may want to start from scratch, choosing from The Wine Foundry's vast vineyard and wide range of options, designing custom labels and taking part in the final blending session to shape nuances of the finished wine with a professional winemaker. Or, your lucky recipient can choose to 'receive' a cask from the previous vintage to enjoy the finished wine sooner, while still enjoying the custom label and final blending session. Regardless of the entry point, the end result is a bottled product worthy of the world, stacked against the best. Depending on preference, there are various options to choose from, ranging from $6,000 to $15,000 per barrel produced. One of The Wine Foundry's most prestigious offerings is a cask of custom Single Vineyard Napa Valley Cabernet Sauvignon wines from coveted vineyards. Cost: $14,000-15,000 (excluding taxes and shipping), with a container holding 24 cases of wine, each containing 12 750 ml bottles.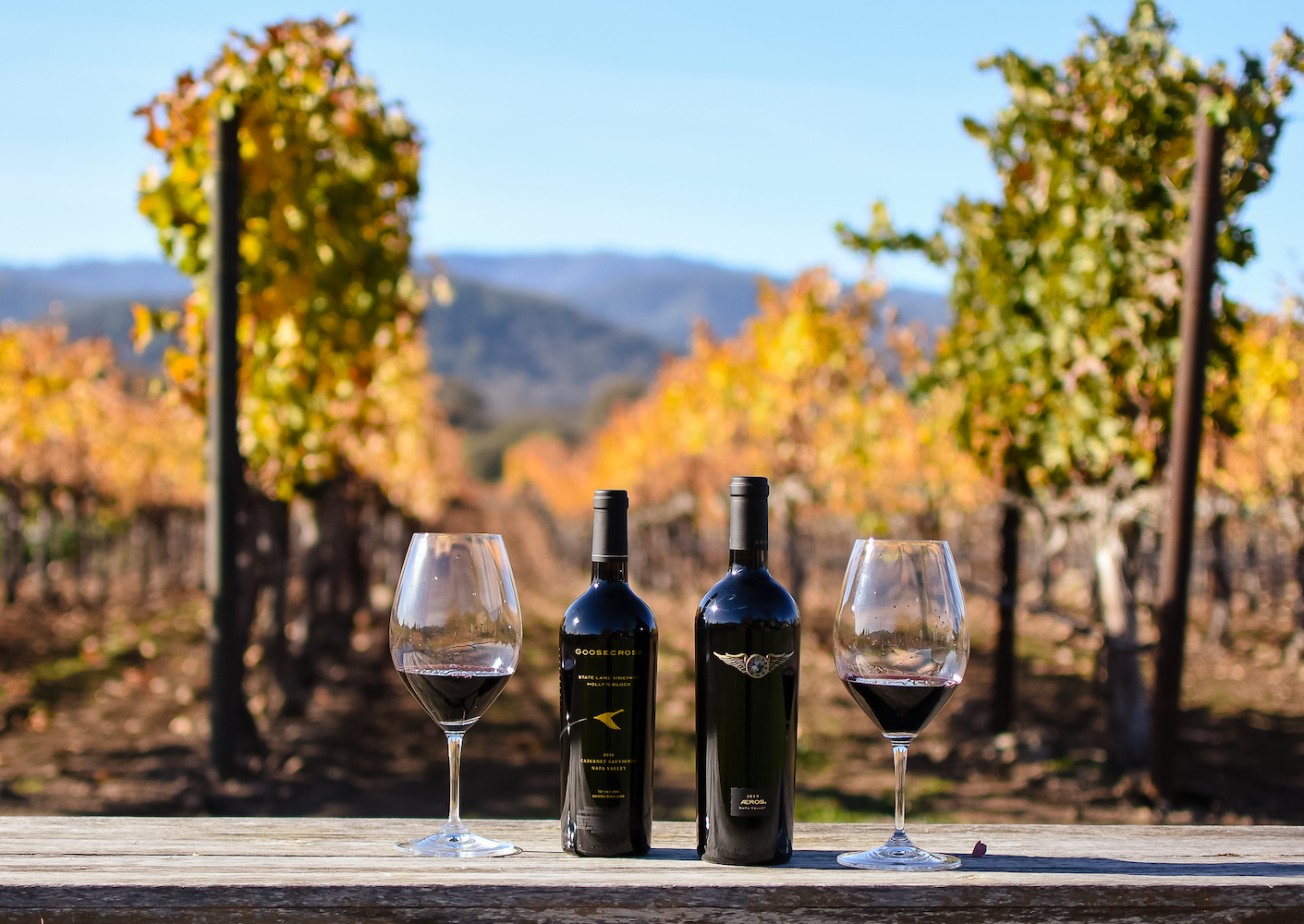 Goosecross Cellars' The Holly & The Eros holiday gift pack
Goosecross Cellars' The Holly & The Eros holiday gift pack
Wines with a hint of gravitas are sure to please the discerning wine connoisseur. The limited edition 'The Holly & The Eros Holiday Gift Pack' by Goosecross Cellars includes two of the winery's most distinctive vineyard-designated bottled wines—the luxury wine, Holly's Block Napa Valley Cabernet Sauvignon, plus State Lane Eros Napa Valley Bordeaux red. The blend is made with the winery's best barrel and block selections every year. Each deeply expressive wine offers complex flavors and textures that reflect their Napa Valley vineyard roots, the Goosecross State Lane Vineyard in Yountville. For added holiday brilliance, the package also includes a live or virtual wine and chocolate tasting experience led by seasoned Goosecross Cellars wine educator and paired with our luxurious Kollar Chocolates. Yountville. Cost: $600 for two people.
Optional: For a supplement $1500+, Sign up your wine lover for an annual club membership at the State Lane Club level to receive 18 vineyard-designated bottles of State Lane each year, plus many other exclusive club benefits including Includes: private winery events, access to special/limited editions, free tastings, flat shipping, special prices with preferred travel partners, etc.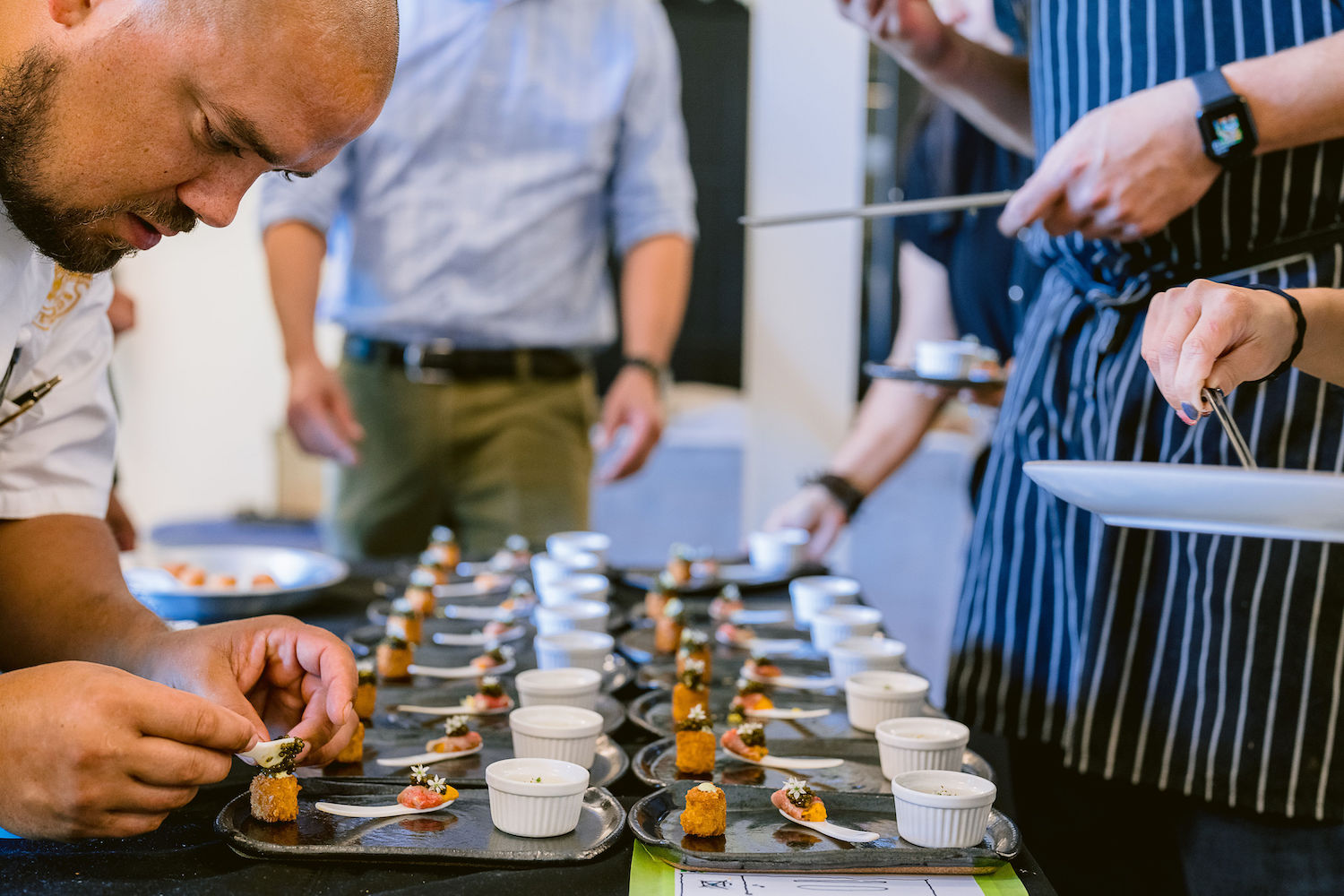 Theorem Vineyards' Table 21 Brunch-Inspired Wine Tasting Experience
Table 21 by Theorem Vineyards: An Exclusive Brunch-Inspired Wine Tasting Experience
If you're looking for a gift of considerable 'wow' power, there's nothing like tasting wine at its source — especially when that source is the splendid Theorem Vineyards atop Calistoga's Diamond Mountain. . The winery's newest, fine-dining fine-dining product, 'Table 21', is an otherworldly tasting experience that combines limited-produced wines grown on the distillery's estate wine, with the best dishes, inspired by brunch. Every great flavor is meticulously crafted by winery chef Josh Mitchell according to the season and what's fresh in the Theorem Estate's kitchen garden. Depending on the time of year, your plate may be filled with high-minded ingredients (many locally sourced) such as oysters, truffles, lobster, caviar, chocolate, cheese cool Mt. Tam, Akaushi beef, etc. As you sip and enjoy your mountain perch, you'll be surrounded by views of vineyards and mountains. Adding to the atmosphere are live musicians who create the right tunes for fine dining and wine enjoyment. Seating for Table 21 is extremely limited, making it one of the most sought-after tickets in Napa Valley. Cost: $500 per person by appointment only. Or, for priority seats, sign up for Theorem's Keepers of the Key Membership for a minimum annual box purchase. Cost: $2000-4000 per year depending on the wine selected (you can choose). Membership offers many additional perks, such as priority access to the property and the stunning new Tasting Barn, special gift delivery, and access to their new sister property in Montana, Theorem Ranch, which will launching in 2023. For questions, contact Info@theoremvineyards.com.
Photos courtesy of each winery